Vitor Belfort posts an image of his massively changed body to Instagram, claiming he doesn't care what you think about his now flabby physique….
One of the original pioneers of mixed martial arts and The Ultimate Fighting Championship, two time champion Vitor Belfort is still rolling on at the ripe old age of 38. It may not seem that old, but for a guy that's been fighting professionally for two decades, it puts him up there with very few active veterans from the same era. Two decades and 36 professional fights have seen 'The Phenom' involved in some classic bouts, but also he's been embroiled in a lot of controversy.
After his drug test failures for steroids in the Pride FC days were long in the rear view, Belfort became involved with TRT (testosterone replacement therapy) after resigning with the UFC in 2009. A super shredded 'Phenom' emerged looking like a Brazilian hulk against Jon Jones, and up until 2013 he was wrecking some stiff competition in the likes of Michael Bisping, Dan Henderson and current champion Luke Rockhold. The TRT got outlawed, and Belfort's struggle was obvious.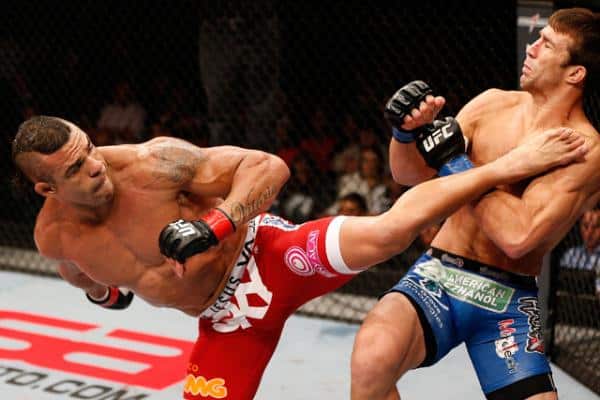 All of a sudden, without artificial advantages, 'The Phenom' started to go through even more physical alterations. After a near two year break from fighting to recover from the effects of no longer having TRT, a much smaller Belfort was crushed by Chris Weidman at UFC 187. A little bigger, but by no means anywhere near the shredded alien that fought Henderson in 2013, Belfort knocked out Hendo for a second time in November 2015. Now set to face the much younger and angrier Jacare Souza on May 14 this year, Belfort might struggle to make weight by the looks of things.
Check out his latest post to Instagram, revealing his physique to the world: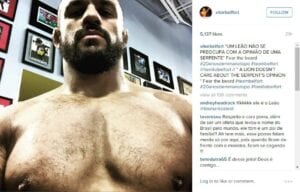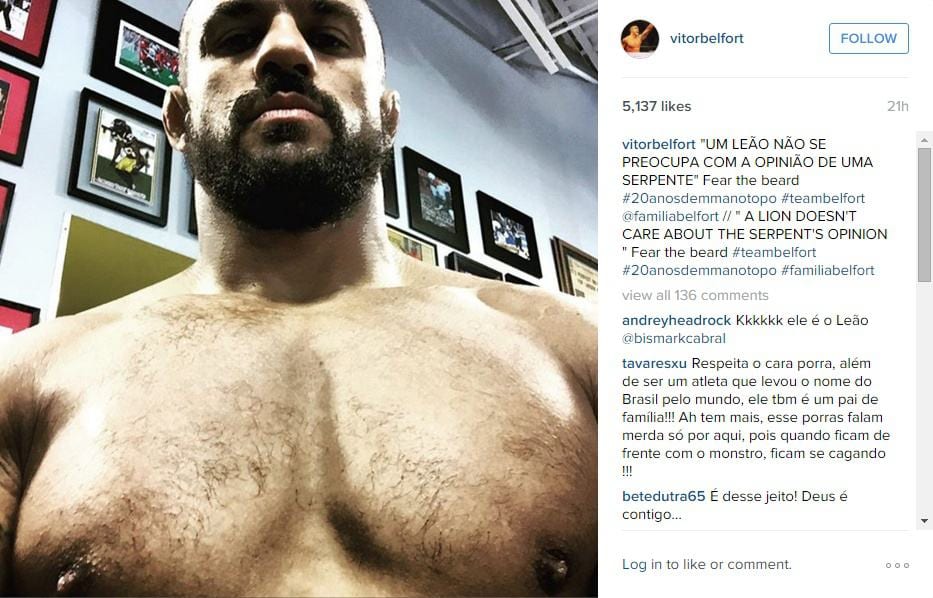 Is anyone thinking what I'm thinking? It's chimichanga time bitches!