Oleksandr Usky calls for boxing bout with Conor McGregor at Wembley in response to Fury vs. Ngannou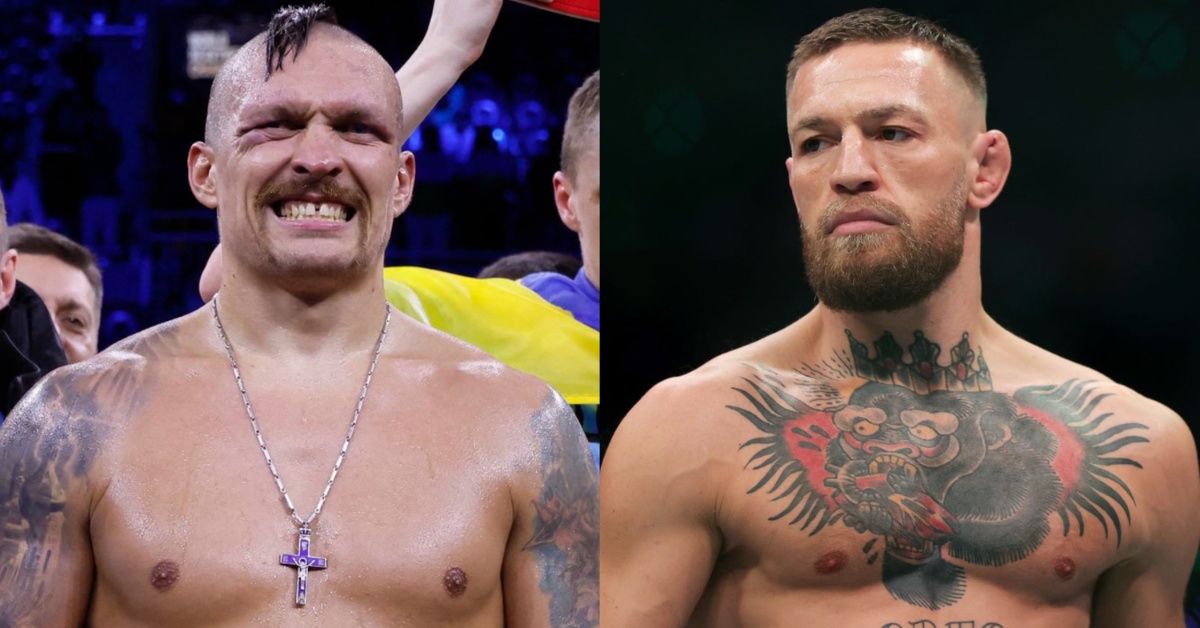 Undefeated WBO, WBA, and IBF heavyweight world champion Oleksandr Usyk wants to throw hands with UFC megastar Conor McGregor at London's world-famous Wembley Stadium.
Usyk is currently scheduled to defend his titles against England's Daniel Dubois in August after months of negotiations for a winner-take-all scrap with WBC heavyweight champion Tyson Fury fell by the wayside. Earlier this week, it was announced that Fury would instead face former UFC heavyweight king Francis Ngannou on October 28 in the Kingdom of Saudi Arabia. Looking to get in on the act, Usky called for a UK-based bout with former two-division UFC titleholder Conon McGregor.
"I saw that Conor McGregor put some significant weight on his body," Usyk said through his interpreter via Seconds Out. "Hey Conor, why don't we make a fight at Wembley?"
Conor McGregor En Route to Making The Ultimate Fighter History
Of course, we wouldn't encourage anyone to get too excited about the possibility of Conor McGregor once again strapping on the 10-ounce gloves for a fight with Usky. McGregor has undoubtedly bulked up over his last two years away from the Octagon, but he is by no means at the level of a heavyweight prizefighter when it comes to the scale, or skill for that matter.
McGregor was last seen inside the Octagon in July 2021 where he suffered a nasty leg break in the opening round of his trilogy bout with lightweight rival Dustin Poirier. Since then, McGregor has stayed in the headlines, for better or for worse. Currently, the Irishman can be seen coaching a team of aspiring mixed martial artists on season 31 of The Ultimate Fighter. Coaching opposite former Bellator MMA champion Michael Chandler, McGregor has had a rough go of it, losing seven-straight fights.
Conor McGregor is one fight away from becoming the first coach in TUF history to suffer a clean sweep.