Nick Diaz is ready to step up and fight Jake Paul: 'I'm still a harder worker than anybody'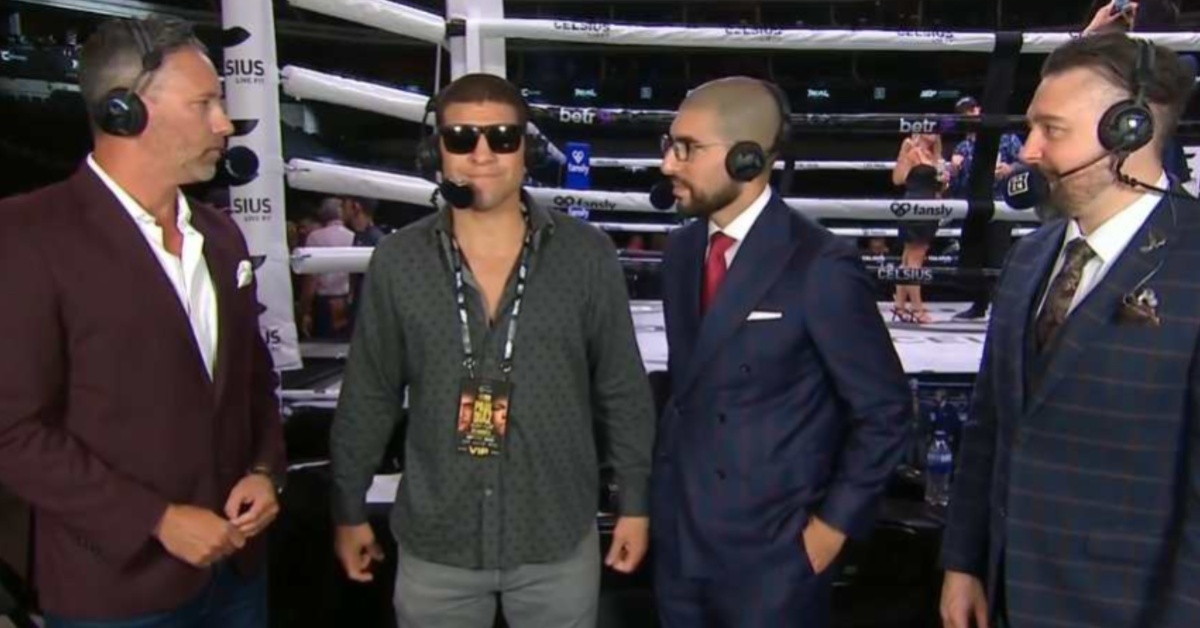 After Nate Diaz failed to secure a victory over Jake Paul in their highly entertaining boxing match on Saturday night, the Stockton Samurai's older brother, Nick Diaz, offered to step up and fight 'The Problem Child' or his WWE Superstar brother, Logan Paul.
Nate Diaz came up short on the scorecards after 10 exciting rounds of action that saw Diaz deliver his signature style of striking and taunting. Unfortunately, it wasn't enough to sway the judges in his favor and Diaz lost via a unanimous decision. With a reported rematch clause in their fight contract, it's possible that Nate Diaz could once again mix it up with Jake Paul inside the squared circle. That is if his big brother doesn't snatch up the opportunity first.
Appearing inside the American Airlines Center for Saturday night's festivities, Nick Diaz offered up some thoughts on the bout during a post-fight interview and, in his own unique way, said everything while essentially saying nothing.
Will Jake Paul Pick Off Big Brother Nick Diaz Before Making His Move to MMA?
The gist of it is that Nick Diaz is more than willing to step up and strap on the eight-ounce gloves for a showdown with one Paul brother, or both Paul brothers. "I'm still a harder worker than anybody out here. In this day and age," Diaz said.
Like his younger brother, Nick Diaz carved out a career for himself with his brash attitude and heavy offensive style of fighting. Unfortunately, his career in mixed martial arts was nothing short of middling, going 7-7 with one no-contest inside the Octagon and 26-10 overall. After a six-year absence from the promotion, Diaz returned at UFC 266 and was essentially beaten into submission by UFC Hall of Famer 'Ruthless' Robbie Lawler.
Nick Diaz has remained insistent that he will return to the Octagon one day, but perhaps Jake Paul will choose to take out big brother before turning his attention toward a highly anticipated MMA debut with the Professional Fighters League in 2024.