Nick Diaz Not Impressed By Dodson 'Running' From Lineker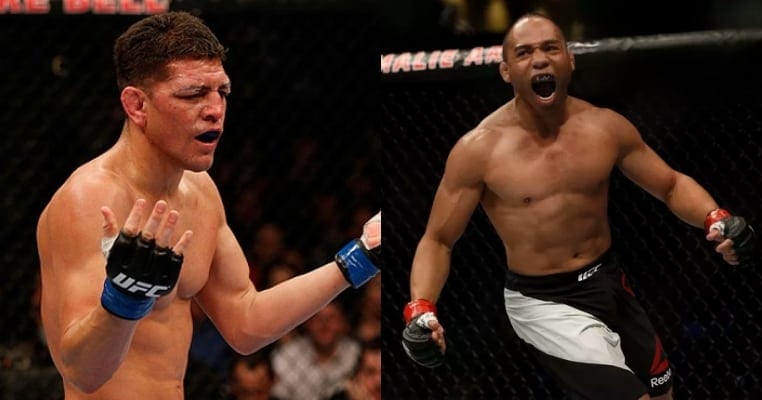 Portland, Oregon saw a solid card in the form of UFC Fight Night 96 last night. The event marked the second trip to Portland for the promotion, the first being way back in 2009 at UFC 102. The most memorable moments of UFC Portland came thick and fast. Curtis Blaydes scored a hematoma-inducing TKO over Cody East in the first finish of the night, then it was Nate Marquardt's turn. The former middleweight title challenger scored a nasty knockout over Tamdan McCrory. 'The Great' wobbled 'Barn Cat' with a huge punch before flattening his foe with a clean head kick.
The main card was filled with upsets, as the first three bouts all went the way of the underdog. Although Alex Oliveira clearly had problems with his weight cut, he made no bones about finishing the favorite Will Brooks. The former Bellator lightweight champion may have claimed 20% of 'Cowboy's' purse as the Brazilian came in six pounds overweight, but Oliveira claimed the TKO win. Then we come to the main event, an exciting five rounder between John Lineker and John Dodson.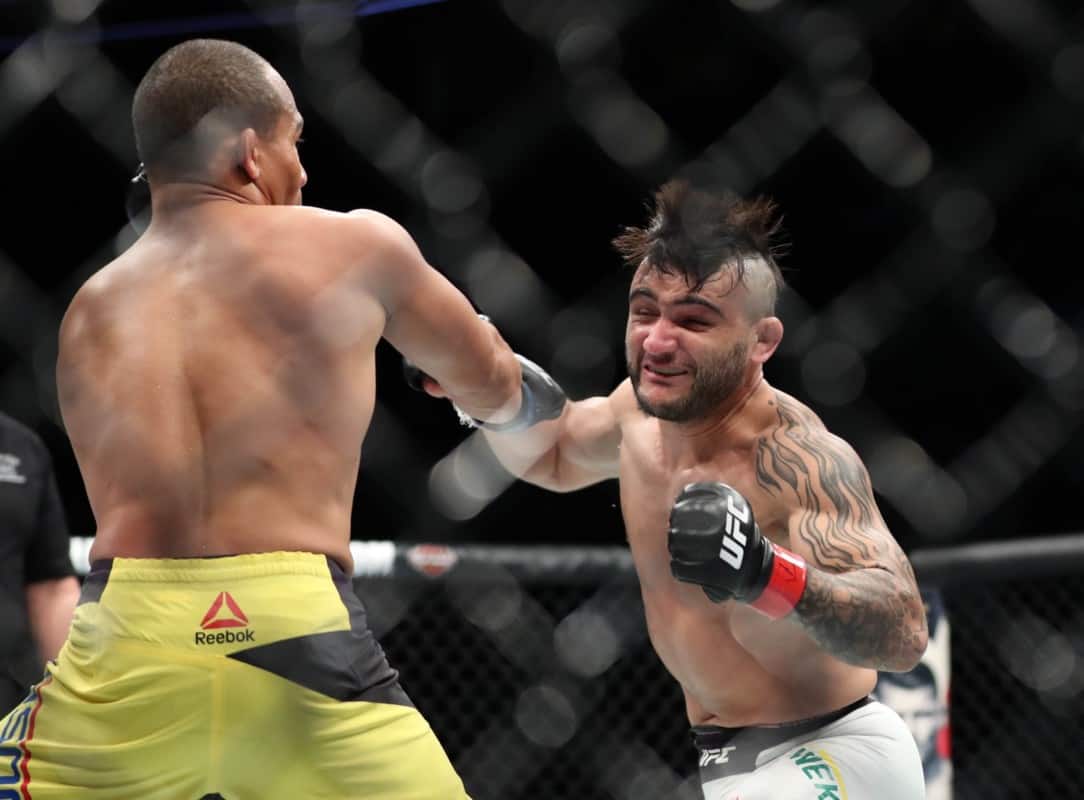 Lineker vs. Dodson
Aside from having knockout power, both 'The Magician' and 'Hands of Stone' are blessed with granite beards. This lead to a five-round slugfest that was highly entertaining. According to the judges and most pundits watching, this was a tough one to score. If you ask Nick Diaz though, it was a no-brainer for Lineker. Diaz is not a fan of fighters who 'run,' as he puts it, and he saw Dodson's movement in the cage as trying to avoid the fight. Memories of his bout with Carlos Condit, and Nate Diaz's most recent fight with Conor McGregor are good examples of bouts which didn't get Nick's approval.
Here's what he said about Lineker vs. Dodson: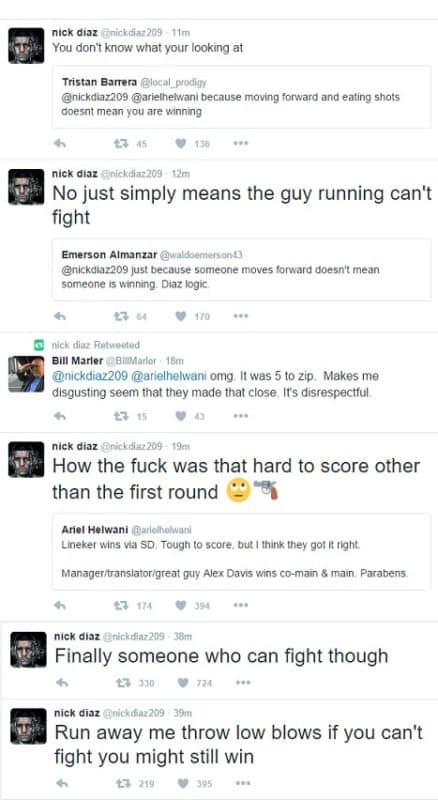 Nick Diaz is Not Impressed
It's good to see Nick Diaz active on Twitter after a period of absence. What do you make of his calling of Lineker vs. Dodson in Portland?