The Conor McGregor show is officially up and running again. News broke late Monday night that McGregor would indeed be fighting at UFC 205, but not as a featherweight. Eddie Alvarez will make his first lightweight title defense against 'The Notorious' on November 12, as the UFC debuts in New York City. The Masdison Square Garden is set to play host to a thus far spectacular pay-per-view card. Also confirmed yesterday were Chris Weidman vs. Yoel Romero, and Khabib Nurmagomedov vs. Michael Johnson.
Following this string of wild announcements came some news of a very different kind. Former undisputed champion and current interim featherweight boss Jose Aldo asked for his release by from the UFC. Clearly frustrated that McGregor would be fighting for a third time outside his weight division, thus leaving the division cold again, 'Scarface' said he was done with the 'circus.' Another fighter who appears to be getting fed up with the UFC's alleged special treatment of McGregor is Nate Diaz.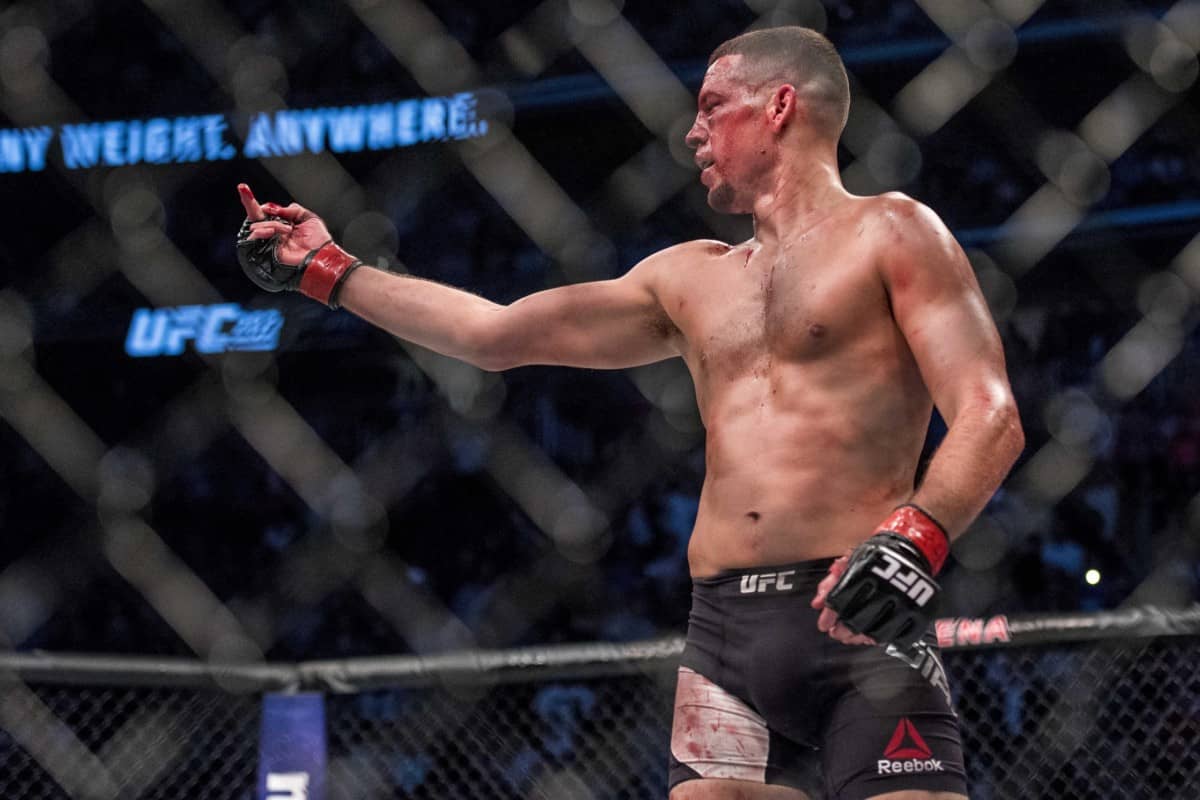 Diaz Blasts Everyone
After submitting Conor McGregor in a wild brawl at UFC 196, Nate Diaz agreed to an immediate rematch. Just weeks after the event the two bitter rivals were set to do it all again. This time around, at UFC 202, the Irishman claimed a close decision win over Diaz. Unfortunately for Nate, his request for a do-over was shut down by the UFC. McGregor was matched with Alvarez, and so we find ourselves in the midst of a super fight in the Big Apple.
Although it's undeniably great for the promotion's first show in New York, what about the bigger picture? Are the UFC alienating their entire roster, or will the rest of the fighters turn full heel to bring in the eyeballs? Diaz is not impressed. Speaking with MMAFighting.com, the Cesar Gracie black belt put McGregor and UFC president Dana White on blast: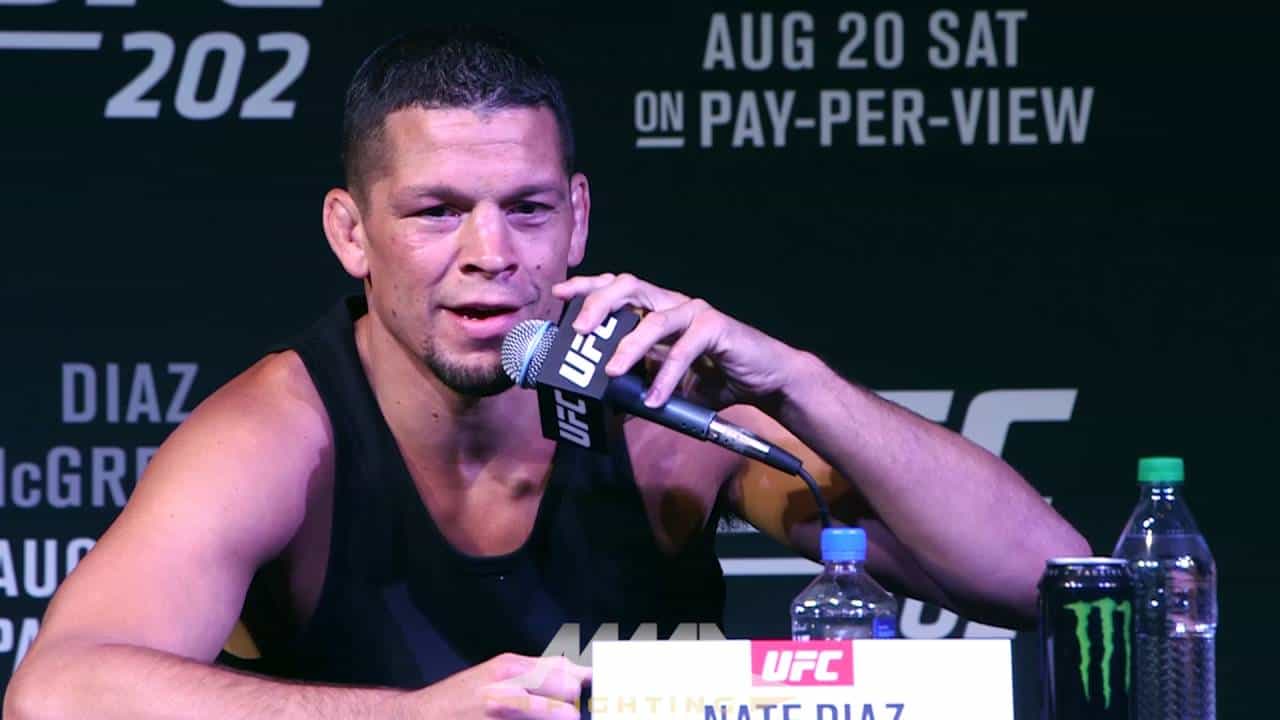 "Fuck them both (McGregor and Alvarez). You know both those little bitches are afraid to fight me. That's why they are fighting each other.
"And tell Dana I said get off Conor's nuts," Diaz added. "I left my room to that fight at 176 (pounds), so when I fought I was probably 173. Quit telling people I was a monster to make him look good. I've been a lightweight my whole career."
"Eddie said I was next after Gilbert, then I called him a bitch in the lobby and he turned the fight down repeatedly until I beat Conor," Diaz said. "Then he called every day asking for the fight. Bitch. What kinda fighters are these guys?"