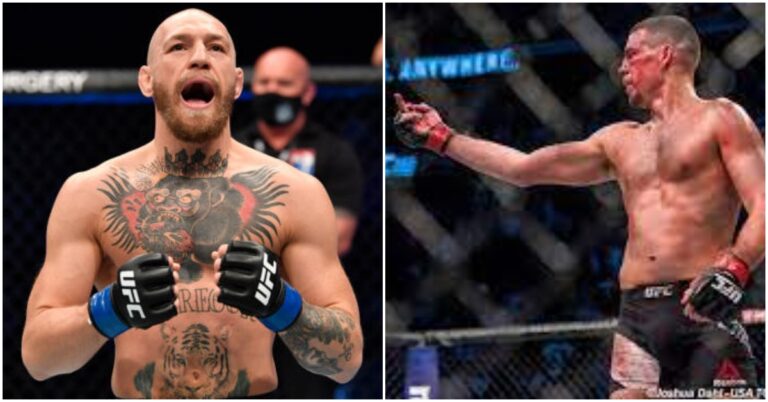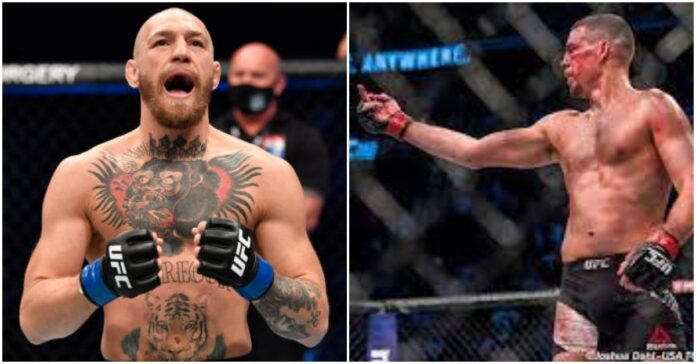 Nate Diaz proposed that Conor McGregor should fight Khamzat Chimaev since he is "chomping at the bit" to get back in the octagon.
Diaz shot down the possibility of a fight with Chimaev earlier this week and since McGregor is so eager to get back in, he believes Dana White should feed 'The Notorious' to Chimaev. McGregor has always been the type to fight anyone at anytime and never shy away from a fight, no matter who the opponent. After Diaz proposed the matchup between the two on Twitter, McGregor said "No problem, b*tch".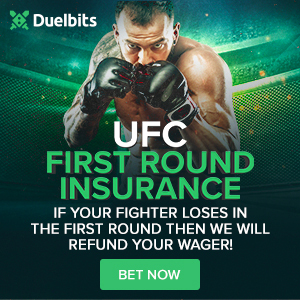 Nate Diaz's response to McGregor.
Even Chimaev chimed into the action on Twitter.
As of now it looks like Chimaev may be fighting Leon Edwards soon. According to Dana White, he has something in the works for Edwards and it is not a fight for the title against Usman. The fight that makes the most sense, could be Chimaev taking on Edwards. This way Edwards isn't sitting around waiting for Kamaru Usman and Chimaev gets a fight that could escalate his chances at a title shot in the near future.
Conor McGregor decided to take one last shot at Nate Diaz for his antics against Leon Edwards
Conor McGregor Looks to make his comeback in 2022 and he has been extremely excited to get back in the octagon. McGregor and Diaz have gone back and forth a few times on Twitter recently which has left fans with some faith that we may see the McGregor-Diaz trilogy fight.
McGregor also posted pictures to Twitter to show off the work he has been doing while sidelined. He claims to be 190 pounds at the moment and he is playing "no games when he gets back".
Would you like to see Conor McGregor fight Khamzat Chimaev or Nate Diaz?