Ex-UFC star Nate Diaz says he 'Should've never gave' Conor McGregor a rematch: 'I killed you off'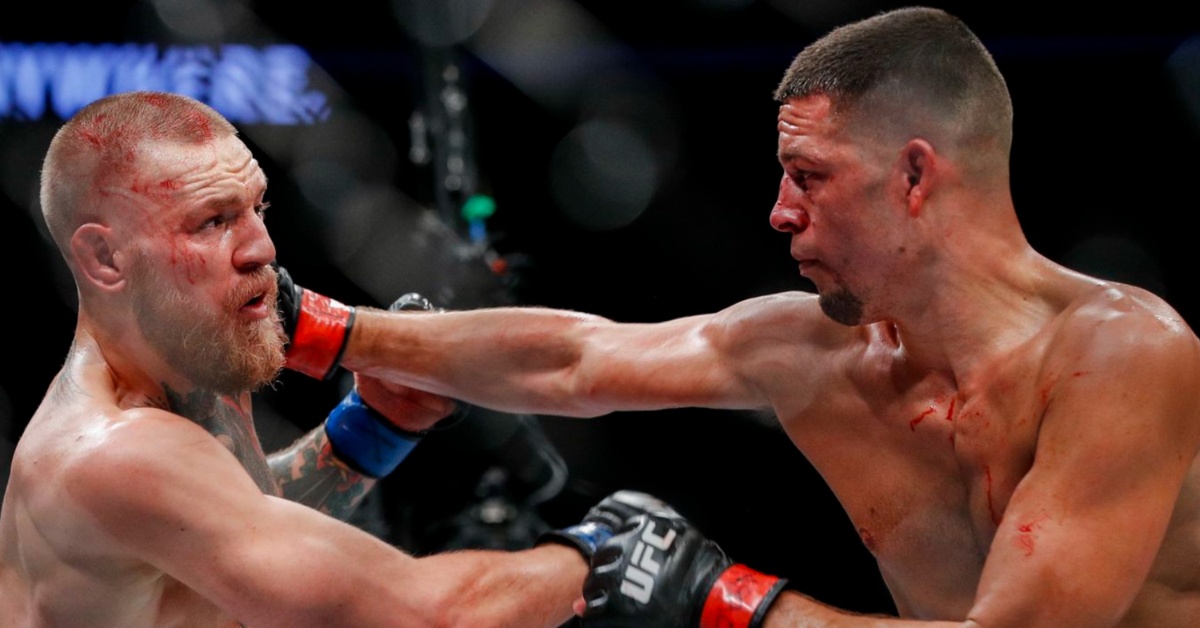 Former foes Conor McGregor and Nate Diaz resumed their long-running rivalry on social media amid the controversy surrounding Valentina Shevchenko's split draw with Alexa Grasso at Noche UFC.
The MMA world is still abuzz after judge Mike Bell controversially turned in a 10-8 scorecard in favor of Grasso following the final round of their instant classic inside T-Mobile Arena. The inexplicable score resulted in the bout being dubbed a split draw. Had Bell given Grasso a much more understandable 10-9, Shevchenko would have reclaimed the flyweight title.
With the debate over 10-8 rounds once again raging on, Conor McGregor decided to look back at his highly entertaining rematch against Nate Diaz at UFC 202 in 2016.
"Was round 1 where I dropped Nate once, and round 2 where I dropped Nate twice, scored 10-8s? They shoulda been, it was a cake walk on points," McGregor wrote on X.
Nate Diaz Snaps Back at McGregor
Snapping back at the Irishman, Nate Diaz suggested that he should have never McGregor a rematch after scoring a second-round submission against the former two-division titleholder in their first meeting at UFC 196.
"When I killed you off, I should've never gave you a rematch," Diaz replied. "I never get a rematch especially when I don't really lose like n our 2nd fight or my last fight. I just let u pussy run off into sunset like you won .. Live with it ur both pussys"
Though it's been more than two years since Conor McGregor graced the Octagon, he has every intention of completing the trilogy with Diaz. "You'll get your rematch, lad," the Irishman added.
After the 'Stockton Samurai' earned a victory over the Irishman at UFC 196, the pair ran it back at UFC 202 with McGregor walking away the winner via a majority decision. Fans have been clamoring for a trilogy ever since.