UFC commentator Michael Bisping thinks welterweight star Nate Diaz should sign a rematch with Clay Guida after turning down Khamzat Chimaev.
Diaz has one fight left on his UFC contract, and it's unclear if the promotion plans on re-signing him to a new deal. Diaz last fought earlier this year against Leon Edwards at UFC 263, losing by a unanimous decision.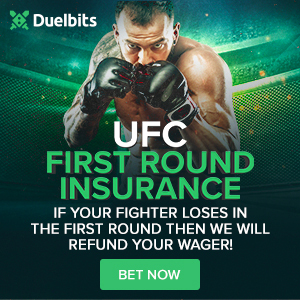 It was originally expected that Diaz could fight the rising welterweight contender Chimaev next, but Diaz publically turned down the fight and referred to Chimaev as a "rookie".
During a recent episode of his Believe You Me podcast, Bisping advocated for a Diaz vs. Guida rematch.
"Khamzat [Chimaev], whilst showing the potential and being a potential contender down the line, isn't a contender right now," Bisping said. "And isn't ranked in the top five so I don't blame him for saying that. Clay Guida, if I am Nate Diaz, I would take that fight. I'm not sure the UFC would wanna do that fight, who knows. I mean, Clay Guida is a fan favorite. Every time he goes out there, his brother slaps him. Of course, we know he burps all over the fing place as well. He's a great guy, He's had a great career. As I said, he's in the Hall of Fame for that fight that he had with Diego Sanchez. Yeah, f it. Nate Diaz-Clay Guida 2. F***ing Clay deserves it. That would be amazing to see."
Nate Diaz Still Remains One Of The UFC's Biggest PPV Stars
Diaz's stock surged after his upset win against Conor McGregor at UFC 196. He has blossomed into one of the UFC's biggest draws and continues to be relevant in the welterweight division.
Guida is fresh off his improbable comeback win against Leonardo Santos at UFC Vegas 44, overcoming a near knockout to finish Santos in the second round.
A Diaz/Guida rematch could make a lot of sense for both men years after the first time they competed.
Who would you like to see Nate Diaz fight in the last fight on his UFC contract?