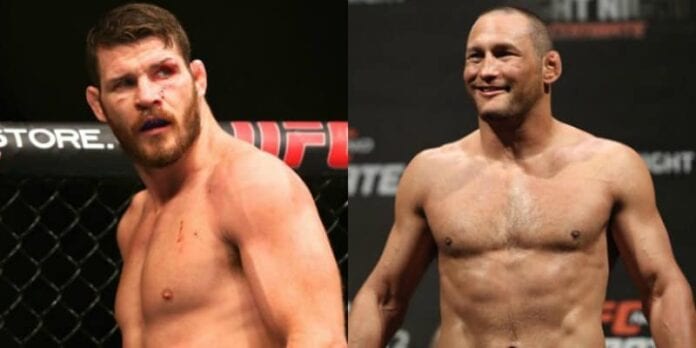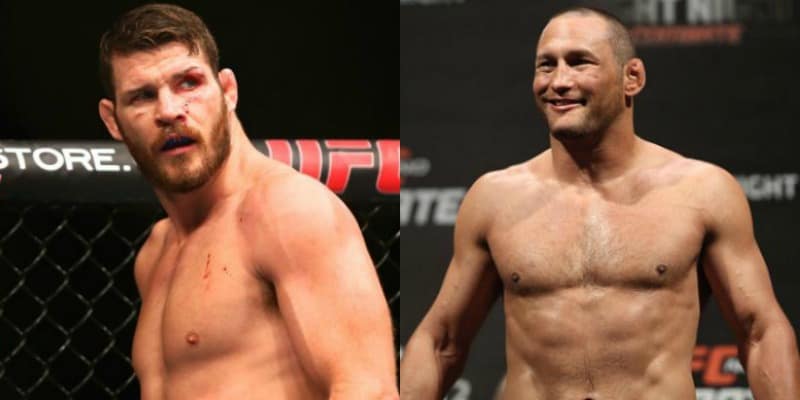 Last month, UFC President Dana White announced that newly minted middleweight champion Michael Bisping would be making the first defense of his 185-pound title against aging veteran Dan "Hendo" Henderson in a rematch of their UFC 100 bout where Henderson scored one of the most iconic knockouts in sport history. Despite "Hendo" being ranked outside of the top 10, fans appeared to be interested in the bout, and White said that it was being targeted for October in Manchester, Bisping's home.
Now, however, the bout has officially been confirmed. MMAFighting.com has reported that two veterans will be squaring off in the main event of October 8's UFC 204 from Manchester, England. "The Count" also announced the bout earlier today (August 4, 2016) on his SiriusXM radio show.
Bisping shocked the world at June 4's UFC 199, knocking out then champion Luke Rockhold in the very first round of their rematch. What made the victory so sensational, however, was that the Brit accepted the bout on extremely short notice after Chris Weidman had been forced to withdraw. Prior to beating Rockhold, Bisping had won three straight over Thales Leites, C.B Dolloway, and Anderson Silva.
Henderson, on the other hand, is coming off of a brutal stoppage victory over Hector Lombard also at UFC 199, although the American had hit some rough times prior to that, losing three of four. At age 45, Henderson has said that win or lose, this rematch will be his last fight.
Who do you see taking home middleweight gold on October 8th?