Coach reveals Khabib Nurmagomedov considered UFC return, remained in USADA testing pool: 'He was close'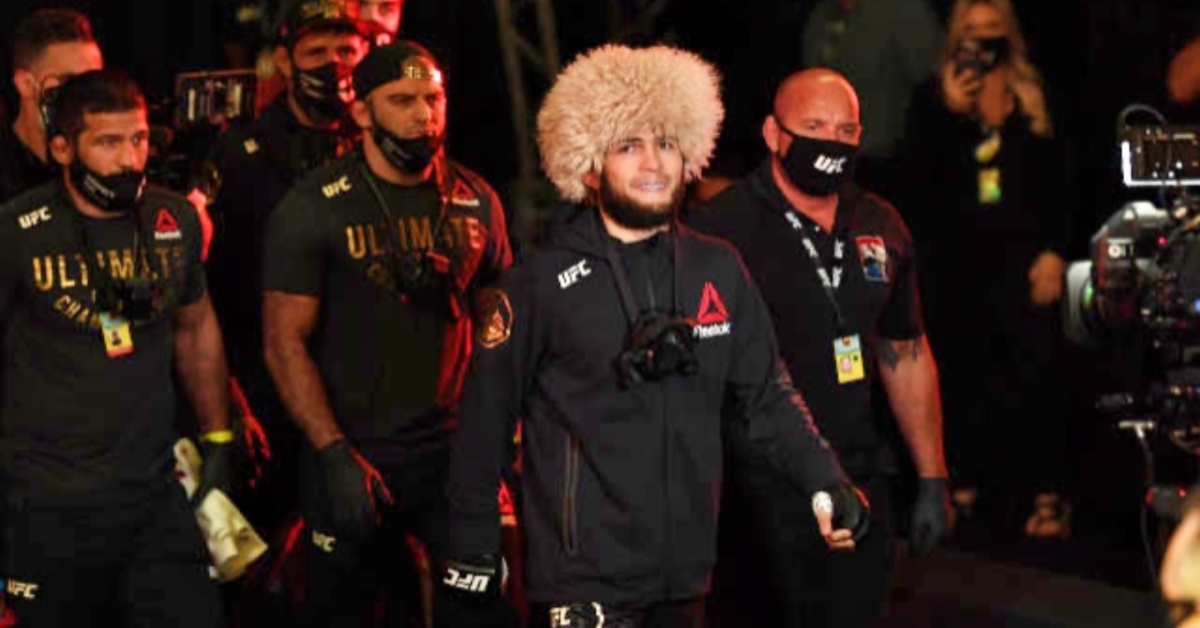 Javier Mendez, the head coach of former undisputed UFC lightweight champion, Khabib Nurmagomedov, confirmed his product was serious about a potential return to the Octagon in 2021 – even remaining in the USADA testing pool for a period of eight months following his retirement from combat sports.
Khabib, a former undisputed lightweight champion under the banner of the UFC, retired from professional mixed martial arts competition back in September 2020, successfully unifying the lightweight titles with a second round triangle choke submission win over then-interim champion, Justin Gaethje.
Citing the passing of his father and head coach, Abdulmanap Nurmagomedov as the reasoning behind his surprising retirement, Khabib Nurmagomedov walked away from the sport boasting a stunning 29-0 professional record – before he was eventually stripped of his undisputed lightweight crown. 
However, speculation remained rife regarding a return to the Octagon for the Dagestan native, who claimed that if someone who featured on a UFC 257 card – featuring former foes, Dustin Poirier, and Conor McGregor – as well as Dan Hooker, and Michael Chandler, turned in an exceptional performance, he would consider a sport return.
Eventually, Khabib Nurmagomedov elected against making a comeback to active competition, with UFC president, Dana White reluctantly confirming his retirement from the sport.
Javier Mendez reveals Khabib Nurmagomedov was close to a UFC comeback
As per his head coach, Mendez, however, Khabib was weighing up a potential comeback in search of a 30-0 professional record – even remaining in the USADA anti-doping testing pool for up to eight months following his initial retirement.
"After Khabib (Nurmagomedov) retired, they [USADA] were still testing them," Javier Mendez told Grosvenor Sport. "Dana White didn't remove Khabib from the testing pool after he retired because he still hoped Khabib would fight again, but then Khabib had enough of being tested, so he told Dana he didn't want to test anymore and that he's not coming back."

"He was roughly tested for about eight months before he had enough," Javier Mendez said of Khabib Nurmagomedov. "The UFC were trying to get him to come back and he came close. You saw it when we were in Abu Dhabi. He said, 'If someone shows me something spectacular, then maybe I'll come back.' It was Conor vs. Poirier that night, but it did not get Khabib excited. He said if something excited him on that card, then maybe he'd consider it. But it never happened, The UFC was pushing him, but nothing excited him, so it was a no go."