Justin Gaethje plays up BMF fight with UFC foe Conor McGregor: 'I've dreamt about ending his career'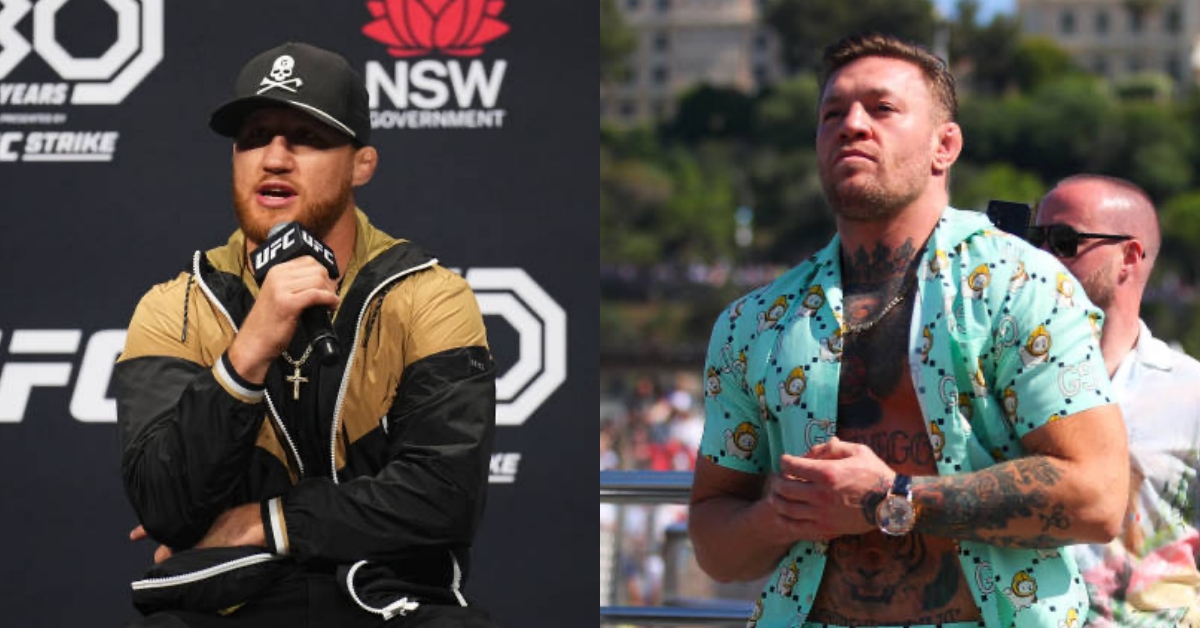 Newly-minted symbolic BMF titleholder, Justin Gaethje has once more played up the possibility of a future clash with long-time UFC foe, former two-weight champion, Conor McGregor, claiming he has long desired to end the career of the veteran Dubliner.
Gaethje, the current number two ranked lightweight contender and former interim division champion, headlined UFC 291 most recently against common-foe, Dustin Poirier back in July – defeating the Lafayette puncher with a spectacular second round high-kick KO in the pair's rematch.
As for McGregor, the 35-year-old still retains hope of headlining UFC 296 in December, in what would mark his combat sports return for the first time since he fractured his left tibia and fibula in a doctor's stoppage TKO loss to Poirier back in the summer of 2021.
Justin Gaethje claims Conor McGregor keeps refusing to fight him
Switching his focus from a clash with would-be common-opponent, Michael Chandler following Gaethje's symbolic BMF title win, McGregor, who predicted a one-sided first round KO win over the Arizona veteran to boot, has earned the attention of the latter – to say the least.
"Yeah, I mean, it sounds fun," Justin Gaethje told assembled media of a fight against Conor McGregor during a Q&A event ahead of UFC 293. "I'd be lying if I didn't say I've dreamt of ending his career and making sure he's never able to step back in there. (Michael) Chandler will now be the second guy that I've beat, that he's chose to fight. And, you know, I think that speaks for itself." 
"He won't fight me, plain and simple," Justin Gaethje explained. "… Like I said, a chance to take him out for good, would be on the top of my list. I like money too – I fight for money, so that's always good. No, but the chance to take him out for good – for one, shut all of his fans up for the rest of my life, at least. That's better for me than the money."
Would you like to see Justin Gaethje fight Conor McGregor?