Formerly the undisputed UFC and WEC featherweight champion, Jose Aldo has suffered through some hard times lately. Until facing Conor McGregor at UFC 194, 'Scarface' was undefeated in 10 years. He was the only ever featherweight champion, and Aldo's reputation was that of the greatest ever at 145 pounds. Sharing a vicious rivalry with 'The Notorious,' the Brazilian striker finally faced off against the Irishman after more than a year in the making. 13 seconds after the fight started, Aldo's future became uncertain.
Knocked out by a straight left counter from McGregor, Aldo had lost the belt he'd held for so long. Talks of a rematch were down trodden when 'The Notorious' was granted a lightweight title fight against Rafael dos Anjos. The 155-pound champ of the time pulled out, replaced by Nate Diaz on 10 days notice. The ensuing submission loss to Diaz led to a rematch for McGregor, once again at welterweight. In the meantime Jose Aldo would defeat Frankie Edgar for the interim featherweight title. Once McGregor defeated Diaz in the rematch at UFC 202, it seemed a unification match would be next.
Nope
When the tables were turned and Jose Aldo pulled out of UFC 189, Conor McGregor won the interim belt against Chad Mendes. Now with 'Scarface' holding the junior title, McGregor won't be coming back down to unify. Eddie Alvarez was announced as the Irish star's next opponent. McGregor faces 'The Silent Assassin' for the lightweight title at UFC 205. The decision was met with fierce opposition by Aldo, who immediately demanded a release from his UFC contract.
The Brazilian had seen enough, claiming the sport was being turned in to a 'circus,' and the promotion was showing double standards all over the place. Irate that his promised rematch would once again not come to fruition, 'Scarface' claimed he had no intention of even fighting MMA again, let alone for the UFC.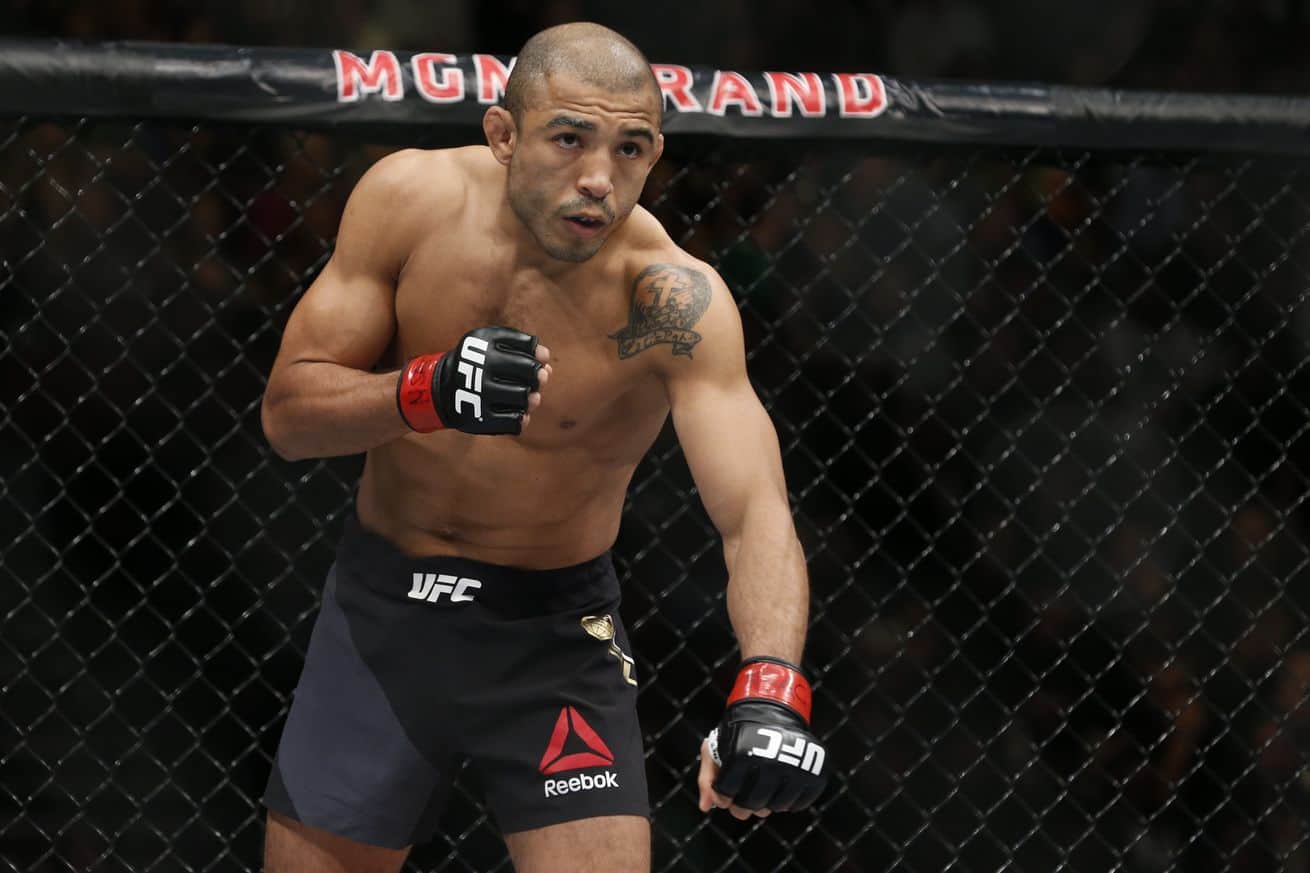 Latest Comments
According to a post shared by Tap.Nap.Snap on Facebook, Jose Aldo isn't letting this go. Furthering his damning statements after the UFC 205 announcement, Aldo claims the future of the UFC is a place he does not want to go.
"I hear a lot of people say the reason I don't call the shots and that I'm not happy with my income is that I don't sell fights. People have said that to me and they've said it about me. I've heard people say, 'Jose needs to be a better marketer; he needs to sell his fights more.' But that's not the philosophy I was raised with. My coach is a martial artist. I'm a martial artist. What we do starts with respect.
Where the sport is going is not respectful. The people who are selling fights are people who are giving each other the middle finger, throwing objects at press conferences, getting caught snorting cocaine and making headlines for all kinds of wrong reasons. What I was taught and what I believe in is, I do my best inside the cage. I believe people want to watch me for my ability as an athlete. … If the direction the sport is going is you've got to make headlines for the wrong reasons in order to be worthy of respect and in order to be worthy of the right income, it's not something I'll ever be on board with."
No prizes for guessing who he's referring to there. Agree or disagree, you have to at least respect Jose Aldo for sticking to his guns.