Ever since the heated few weeks preceding Jon "Bones" Jones and Daniel "DC" Cormier's first championship tussle at UFC 182, there has been an impassioned debate over just who is the better mixed martial artist. Jones' decisive victory, his eighth consecutive light heavyweight title defense, appeared to be enough to put the final nail in the proverbial coffin of that fervent argument.
However, after numerous slip-ups outside of the cage by "Bones" and two very imposing performances by Cormier in the former champ's absence, the debate over whom is the superior fighter slowly crept back towards a state of equilibrium.
The dispute carried on for months, with each man happily providing his two cents as to why he is the better fighter, and it all came to a sort of culmination last weekend (Sat., April 23, 2016) at UFC 197, when Jone's fought Ovince St. Preux for the interim light heavyweight strap. Admittedly, Jones looked more mortal than he normally does in the Octagon, but he still managed to turn in a dominant five-round performance against "OSP" to secure the inherently meaningless interim title.
Though victorious, "Bones'" surprisingly ordinary performance did not go unnoticed by Cormier, who was sitting (and commentating) ringside during the main event bout.
According to "DC", Jones' ring rust was quite apparent, and he even went as far as to say that had he faced Jones that night, he was utterly confident that he would have sent Jones home shouldering the burden of his first legitimate pro loss, and that Jones was 'lucky' that he instead fought "OSP." He was so confident that what we all witnessed was the "new Jon" that he said their newly scheduled bout at UFC 200 would be 'light work'.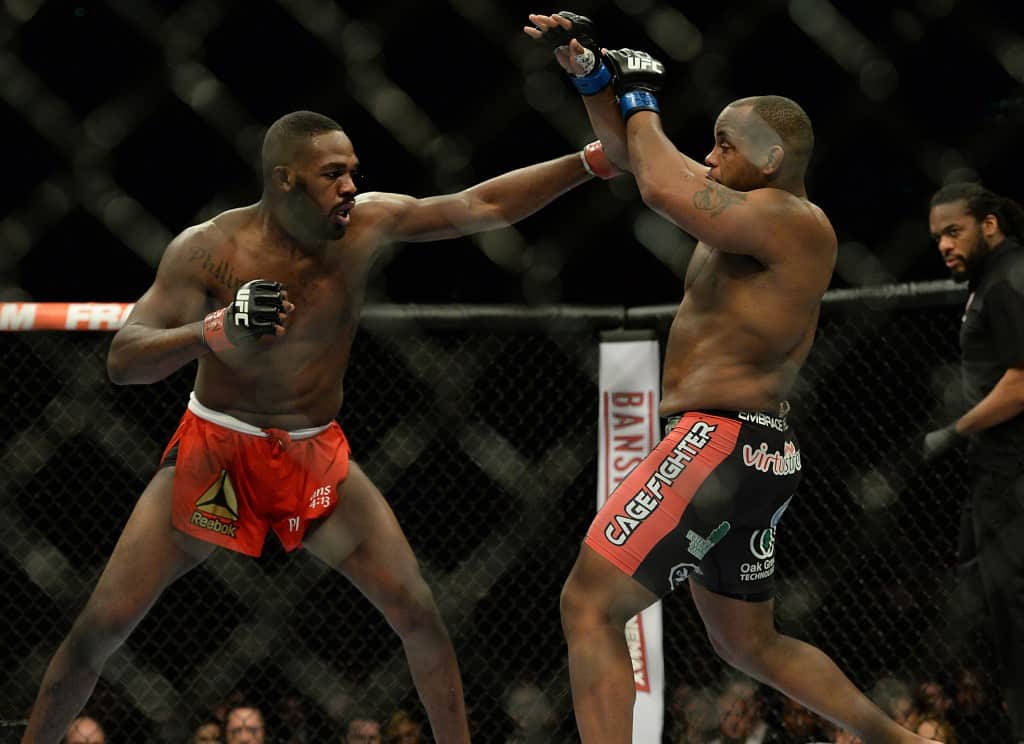 Right on cue, as expected, Jones fired back with his now-routine responses, attacking "DC's" wrestling skills and his inability to 'embrace the grind' in the championship rounds. But what was far more surprising was the fact that Jone's head coach Greg Jackson, a generally reserved and seldom publicly vocal personality, voiced his own opinion in defense of Jones from Cormier's quips.
"Jon's one of those guys that fights to the level of his competition. When the going gets tough, he gets going for sure. I'm very confident he would have won that night because he would step up to that [Cormier's] level. He's one of those guys if you push him really hard he will push back…For me, we'd done so much work for Daniel, I think he still would have won that night. If you push him hard, that almost wakes him up."
Not the most vehement of retorts, no, but that's not really Jackson's style. He tends to take the high (and silent) road and leave the coach-versus-fighter banter up to gentlemen like John Kavanagh and Rafael Cordeiro.
Nonetheless, if this is just a minute glimpse into the tornado before the storm that's coming in the build-up leading to the main event at UFC 200, it's safe to say that we're in for quite an entertaining ride.