Jon Jones recalls nasty toe injury suffered in UFC 159 fight with Chael Sonnen: 'Oh f*ck, what is this?!'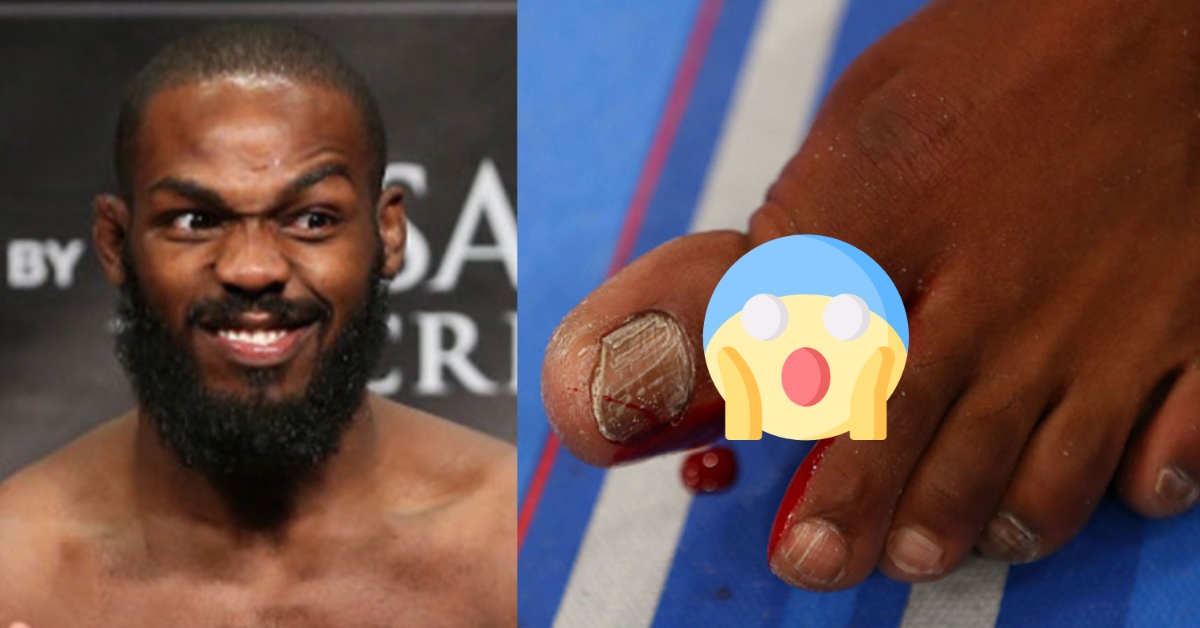 Reigning UFC heavyweight champion Jon Jones has avoided sustaining any major injuries for much of his mixed martial arts career, but 'Bones' was in for a surprise following his title tilt with Chael Sonnen more than a decade ago.
At the time, Jon Jones sitting atop the light heavyweight division when he was tasked with taking out iconic trash-talker Chael P. Sonnen at UFC 159 in Newark, NJ. 'Bones' managed to finish things in the opening round, knocking out the 'American Gangster' with 27 seconds on the clock. Had Sonnen survived the round, he may have become the light heavyweight champion.
Following the fight, Jones discovered that he had suffered a rather nasty toe injury during the round. Fans got a glimpse of it during the broadcast and immediately groaned in unison as a bone was protruding from Jones' big toe. The funny thing is, Jon Jones was just as shocked as everyone else as 'Bones' failed to register the injury until the fight was over.
During a recent appearance on the OverDogs podcast, Jon Jones was asked about the injury and what was going through his mind before and after realizing just how mangled his toe was.
"In the moment I didn't feel a damn thing. I did a cartwheel after the fight. I was feeling great," Jones said. Got to talk to Joe Rogan which is always a little cherry on top of a good victory. Man, I looked down and I was like, 'Bro, my foot is all f*cked up' and immediately, the pain and the room started to spin a little bit. I immediately thought, 'Oh f*ck, what is this?!'
Jon Jones Gearing Up for One of the Biggest Fights of His Career at UFC 295
Six months later, Jon Jones returned to the Octagon and engaged in perhaps the greatest light heavyweight fight in UFC history against Alexander Gustafsson.
Rattling off eight more wins in the division, 'Bones' walked away from the UFC intent on making the move to heavyweight. Three years later, Jones returned to capture the vacant heavyweight world title, defeating Ciryl Gane via submission just past the two-minute mark of their UFC 285 headliner.
Next, 'Bones' will return to defend his title against the general consensus heavyweight GOAT Stipe Miocic. The pair will headline the promotion's highly anticipated return to the world's most famous arena, Madison Square Garden, for UFC 295.