Jake Paul unimpressed by Canelo Álvarez's dominant win over Jermell Charlo: 'Wait till [he] gets my power'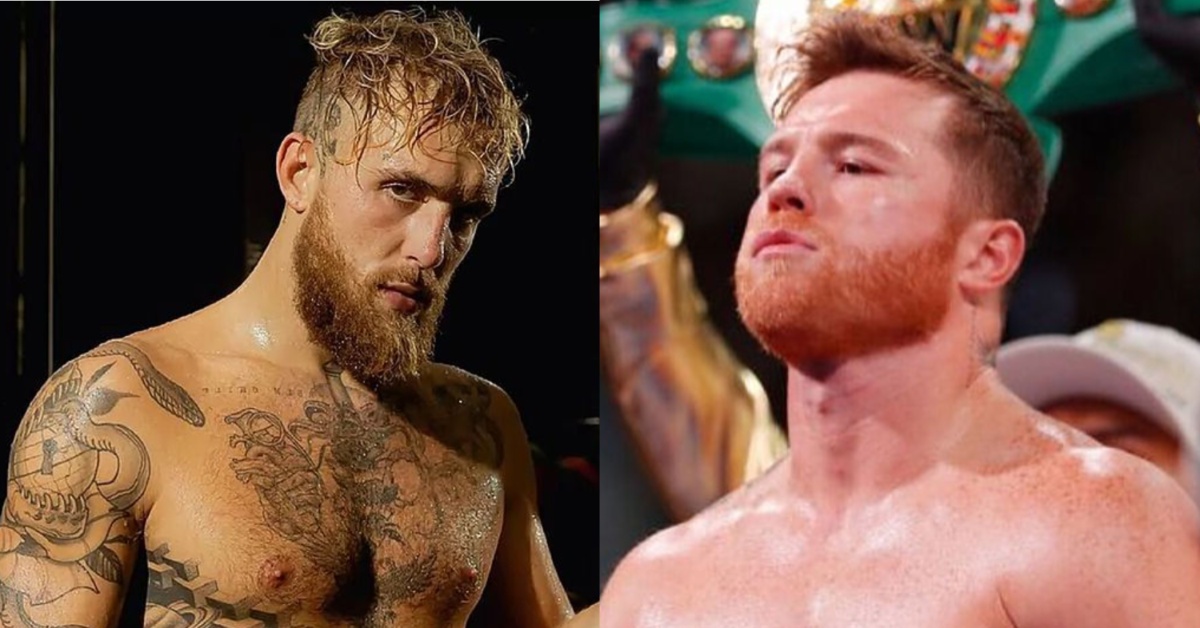 Social media sensation Jake Paul sent a word of warning to Canelo Álvarez following the Mexican boxing superstar's dominant win on Saturday night.
Returning to T-Mobile Arena in Las Vegas, Canelo secured his 60th career win with a decisive unanimous decision victory over Jermell Charlo to retain the undisputed super middleweight world championship. It was the first time that two undisputed titleholders had squared off in men's boxing history.
The victory appeared to signal a return to form for Canelo who had received a significant amount of criticism following his three prior performances. However, the 'Problem Child' was still left unimpressed by what he saw and shared his desire to show the iconic pugilist what real power looks like inside the ring.
"Yeah Charlo is not really giving him anything, not really giving him that power," Paul said in a clip from IFN Boxing on X. "Yeah, wait till Canelo gets my power, you know? Just wait, brother."
It's a rather bold statement from Jake Paul considering his power wasn't enough to stop, or even earn a win over Tommy Fury in February.
Canelo Álvarez Open to a Fight with Jake Paul
Even with 62 pro fights under his belt, Canelo Álvarez is still just 33 years old, meaning he could have plenty of years left to compete at the highest possible level. But when he does decide to hang up his gloves for good, he's more than willing to step inside the ring against Jake Paul for what would likely be an exhibition bout.
"When I'm done with boxing, why not? Maybe. Maybe I do it," Alvarez told Full Send. "Why not? I think it's good because other people who never watch boxing, they don't know anything about boxing. They wanna watch Jake Paul because he brings fans from other worlds, not boxing fans. That's good, because everybody enjoy it. What they do, I think they do for business and you need to respect that."
Following his win over Charlo in Sin City, Canelo didn't particularly care to speculate on who he would face next but was confident that his next bout would be during Cinco de Mayo weekend in 2024.