Jake Paul ready to fight Conor McGregor in MMA following Nate Diaz boxing bout: 'Come and get knocked out'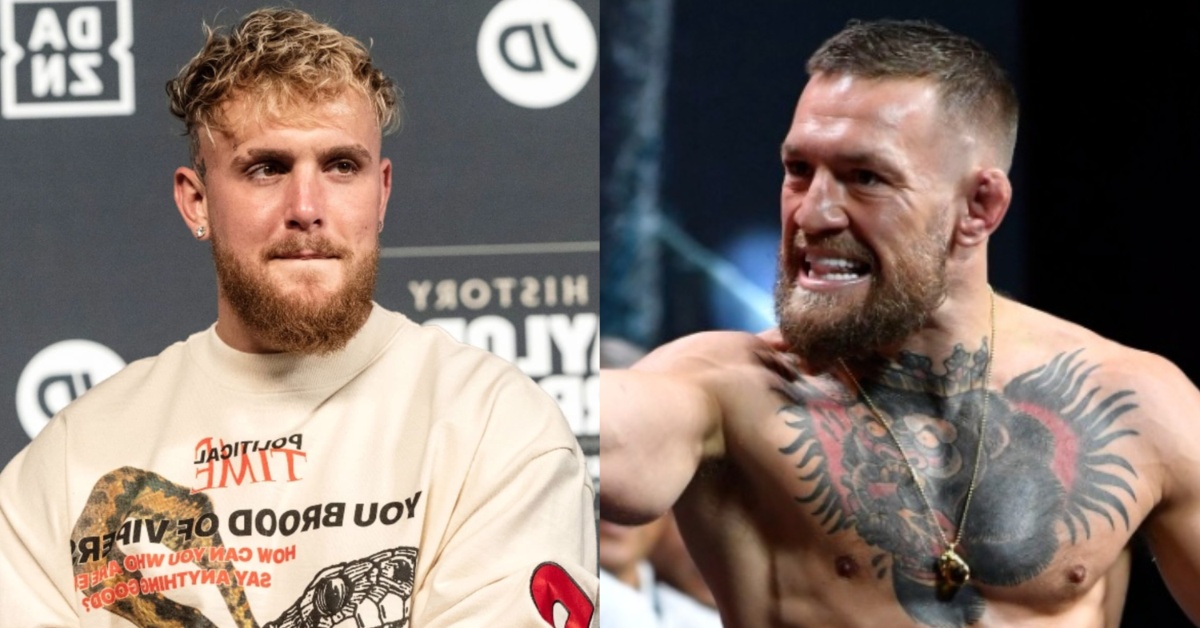 Jake Paul plans on settling some business with Irish superstar Conor McGregor once his highly anticipated clash with ex-UFC standout Nate Diaz is in the books.
'The Problem Child' will make his eighth walk to the squared circle on August 5 for a showdown with TUF alumnus Nate Diaz inside the American Airlines Center in Dallas, TX. Scheduled for a 10-round scrap, Jake Paul will look to add another former UFC star to a hit list that already holds names, including Ben Askren, Tyron Woodley, and Anderson Silva. Diaz would make a mighty fine addition to Paul's already impressive resume, but the social media sensation already has his sights set on another mixed martial arts megastar.
"There's so many fighters, there's so many people out there," Paul told TalkSport when discussing his next potential opponent. "We have offers out to Tommy [Fury], we've been trying to do the KSI negotiations for years so there's just a lot down the horizon. But when I knock out Nate Diaz, I think that Conor McGregor's going to see me, want a payday, and come and get knocked out."
Jake Paul is More Than Willing to Throw Hands with Conor McGregor Inside the PFL Smart Cage
After amassing an impressive 6-1 record inside the squared circle, Jake Paul is expected to make his MMA debut in 2024 under the PFL banner. No official opponent has been announced, but 'The Problem Child' is more than willing to sign on the dotted line for a Smart Cage clash with Conor McGregor if the Irishman is apprehensive about strapping on the 10-ounce gloves once again.
"We can fight in the PFL smart cage, whatever it is," Paul said. "I told everybody I would fight Conor in any form of fight. Because, in my opinion, he is that shot. I'll do MMA. I'm not afraid. I've wanted to do that my whole career. [I have] a wrestling background. All I'd have to learn is some jiu-jitsu and some kicks, which seems pretty easy to me."
Jake Paul also addressed the possibility of a long-awaited showdown with fellow social media star KSI.
"With KSI, I don't know," Paul said. "The kid's been saying for years and years, he has all these excuses. He's going on tour, he's focusing on himself, he's posting back on YouTube again. He's doing all this stuff when I've just consistently been fighting and fighting and fighting and ready to go at any given time.
"As far as I'm concerned, he doesn't want the fight."