KSI's brutal illegal elbow knockout against Joe Fournier overturned, ruled an official 'No Contest' after appeal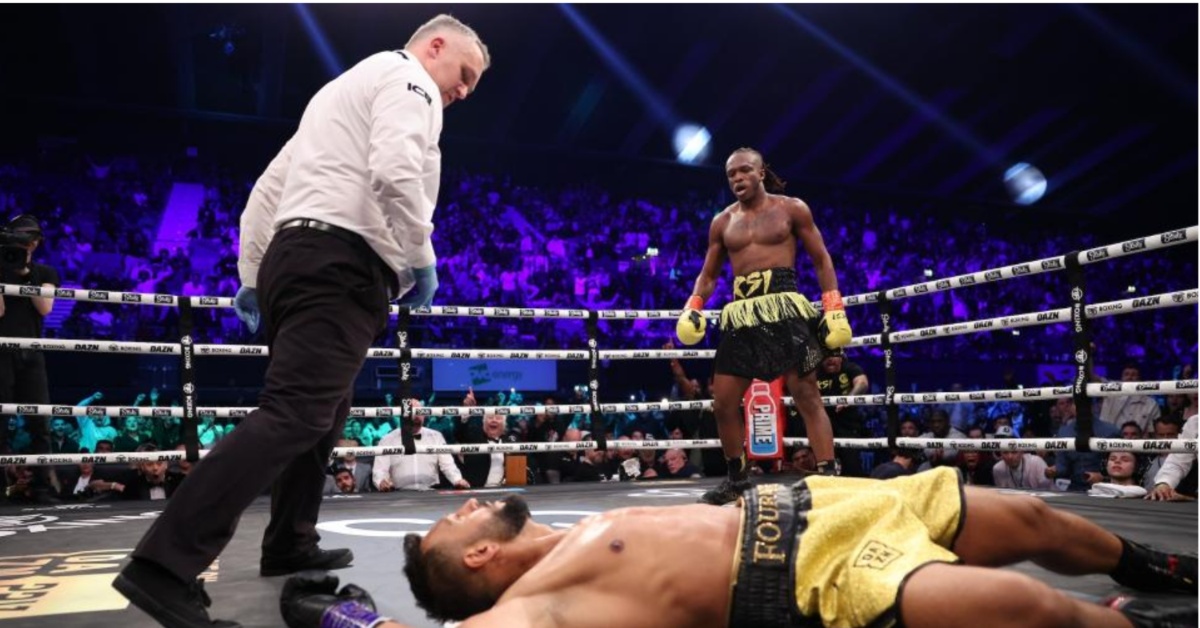 It didn't take long for KSI's controversial knockout of Joe Fournier to be overturned.
KSI, real name Olajide Olayinka Williams Olatunji, stepped into the squared circle for his fifth career fight, taking on undefeated Joe Fournier. Things started out relatively slow between the two, but things quickly picked up in the second round with KSI hunting for a highlight-reel-worthy knockout. He got exactly that, blasting Fournier with what appeared to be a short right hook 1:26 into the round. However, instant replay revealed that the knockout blow was not a punch, but a well-placed elbow.
Despite it being blatantly obvious via replay and the referee standing in a perfect position to witness it happen, KSI was announced as the winner. Fournier immediately announced his intentions to file an appeal which, unsurprisingly, was successful. The Professional Boxing Association overturned the victory for the London native, dubbing it a no contest.
"Even though KSI was winning the fight, the blow with the forearm/elbow has been found to be accidental and the obvious disappointment that will follow, it has been decided that the contest is declared a No Decision in accordance with the Rules," the PBA press release revealed.
KSI Was Devastated After Seeing the Replay
KSI initially tried to defend the victory, suggesting that the knockout was the result of a right hook and the elbow grazed Fournier afterward. The social media star was quickly brought back to reality after viewing the replay backstage.
"At that point, I'm just devastated," KSI said Monday on The MMA Hour. "That's all I think about. And I'm like, this has ruined all my hard work. Just, it's so annoying because I worked so hard. I look back at the fight and I looked so good. Second round, I did everything right.
"That one moment has just destroyed or just ruined everything that I worked for. And I don't know, it was just frustrating, and it really pissed me off if I'm being honest, because I'm looking online and everyone was like, 'Elbow, elbow, forearm, you cheated, you cheat, you cheat, should be disqualified.' And I'm like, bro, I just went for a right hook. I went for a right hook because I'm knew he was trying to clinch me. I don't know, it was frustrating."
KSI confirmed that he has no interest in running it back with Joe Fournier. Instead, the undefeated boxer will focus on a potential meeting with Tommy Fury. 'TNT' was on hand for KSI's latest contest and even climbed into the ring afterward for a heated face-off that nearly devolved into an all-out brawl.