Israel Adesanya touted to make light heavyweight title siege against Jamahal Hill next: 'Sign it, let's do it'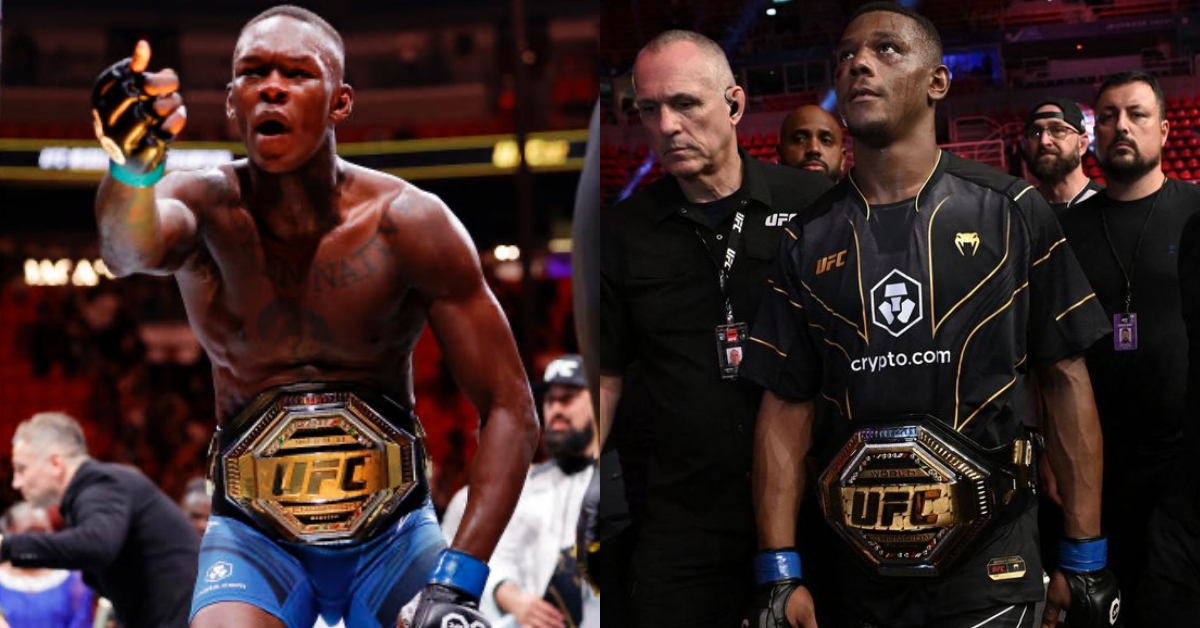 While ruling out the possibility of an immediate championship trilogy rubber match against Alex Pereira next, newly crowned division champion, Israel Adesanya has been linked to a light heavyweight move of his own against division titleholder, Jamahal Hill, by head coach, Eugene Bareman.
Headlining UFC 287 over the course of last weekend, Adesanya reclaimed his undisputed middleweight title with a devastating second round KO win over Pereira in Miami, Florida.
Adesanya, who scored his first victory over the Brazilian as part of their infamous four-fight series, dropped his middleweight crown against the Sao Paulo striker back in November of last year at UFC 281 in Madison Square Garden in a fifth round TKO loss. 
Israel Adesanya touted to pursue Jamahal Hill title fight in UFC return
Ruling out the possibility of fighting Pereira in a title trilogy rubber match himself following his redemption in the 'Sunshine State', Israel Adesanya has been touted to potentially pursue a light heavyweight title again, this time against recently minted champion, Hill.
"Let's do it," Eugene Bareman said of a fight between Israel Adesanya and Jamahal Hill during an interview with Submission Radio. "Let's do it. And honestly, it doesn't matter, it doesn't matter [about whether we match up well with the current champion]. Like every fighter that you fight will have flaws. And that's up to the opponent and the team to take advantage of them. So, Jamahal Hill, I'm not being disrespectful. I haven't seen him fight yet. I don't think. But i don't watch the fights."
"…If you're a world champion, you're the best of the best," Eugene Bareman explained. "I'm sure. He is a very tough fight. I've seen him at the after party, I'm sure he is a nice fella. But it's not about that. Like, it's about the challenges, man. When you get to this level, it's about challenges. Let's do it. Sign it, like, get it done, boys. Can you get it done?"
Minting himself as the undisputed light heavyweight champion back in January at UFC 283 in Brazil, Hill, a product of Dana White's Contender Series – managed to defeat Glover Teixeira in a one-sided unanimous decision victory. 
Failing in his pursuit of duel-weight champion status back in 2021, Adesanya suffered a unanimous decision loss to former division champion, Jan Blachowicz in his first professional defeat.