Islam Makhachev doubts Conor McGregor makes UFC return: 'He drinks too much, smokes all day'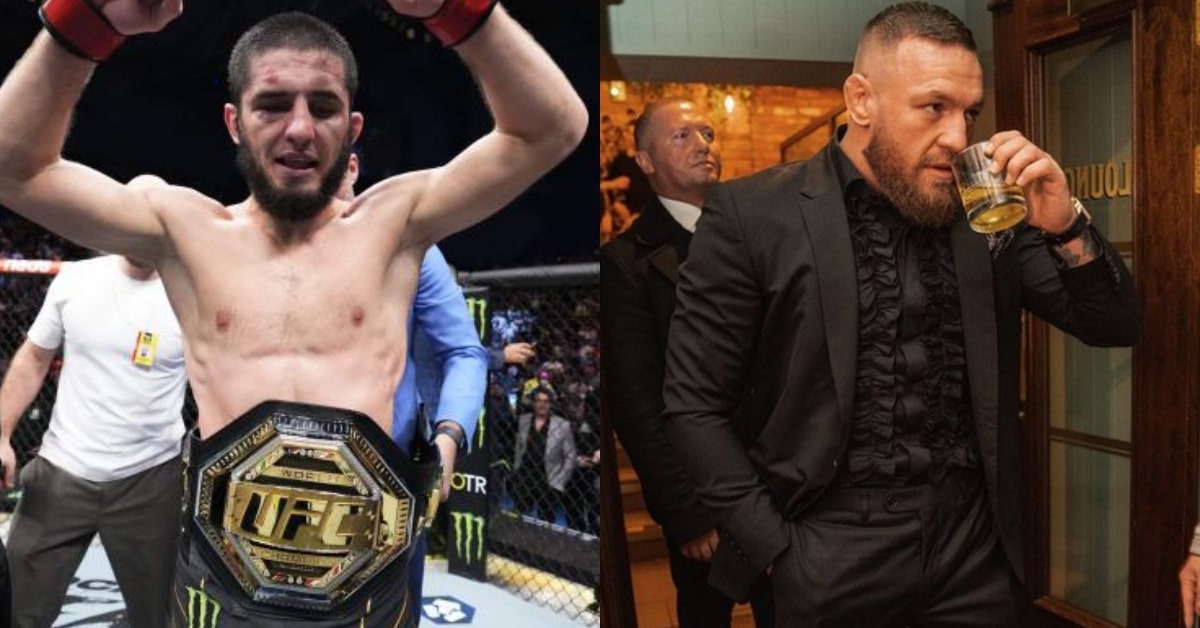 UFC lightweight champion Islam Makhachev continues to ridicule Conor McGregor as he believes a return against Michael Chandler is highly unlikely.
The UFC's greatest superstar continues to catch the public eye, as he coaches season 31 of The Ultimate Fighter against a slightly newer face in the UFC, Chandler.
He was also seen in a joyful mood at UFC 285 for the return of Jon Jones, alongside actor Jake Gyllenhaal who he filmed the upcoming movie 'RoadHouse' with.
It is no secret that the lightweight champion has bad blood with McGregor due to their past history in the Khabib Nurmagomedov saga.
Makachev expressed his thoughts on the 'WEIGHING IN' podcast, hosted by retired referee John McCarthy.
"No, I don't think Conor (McGregor) wants to fight with him (Michael Chandler), cause he's drinking too much, smoking all day he just can't," Islam Makhachev said.
Islam Makhachev said the filming of TUF is a ploy to keep McGregor relevant and he went as far as telling BT Sport that Chandler lost his last fight on purpose to become a suitable opponent for McGregor.
He may not be holding back his thoughts, but Islam Makhachev has come under heavy scrutiny of his own recently.
With the majority of criticism coming from a large sum of MMA fans who believe Alexander Volkanovski was the clear winner of his first title defence in Perth.
He has also been accused of illegally using an IV while rehydrating for UFC 284, and Dan Hooker also believes he has a history with steroids.
Regardless of the outcome, it seems as though the UFC has opted to ignore the accusations, and Makhachev may not have his next opponent lined up, but he said he doesn't rule out the option of a big-money fight.
Islam Makhachev open to future fight with Conor McGregor
He stated that if the TUF 31 coaches did end up meeting in the octagon, then he would happily face the winner.
"Why not?" Islam Makhachev said with a laugh. "Some fighter have to be stupid to say no. It's 100% big money fights. Now everybody know he's not in shape.
"Ass beating, make money, be happy."
Will Conor McGregor vs Michael Chandler fight before the end of 2023?