'Hypocrite' Israel Adesanya called out for discrediting Robert Whittaker's New Zealand heritage in 2019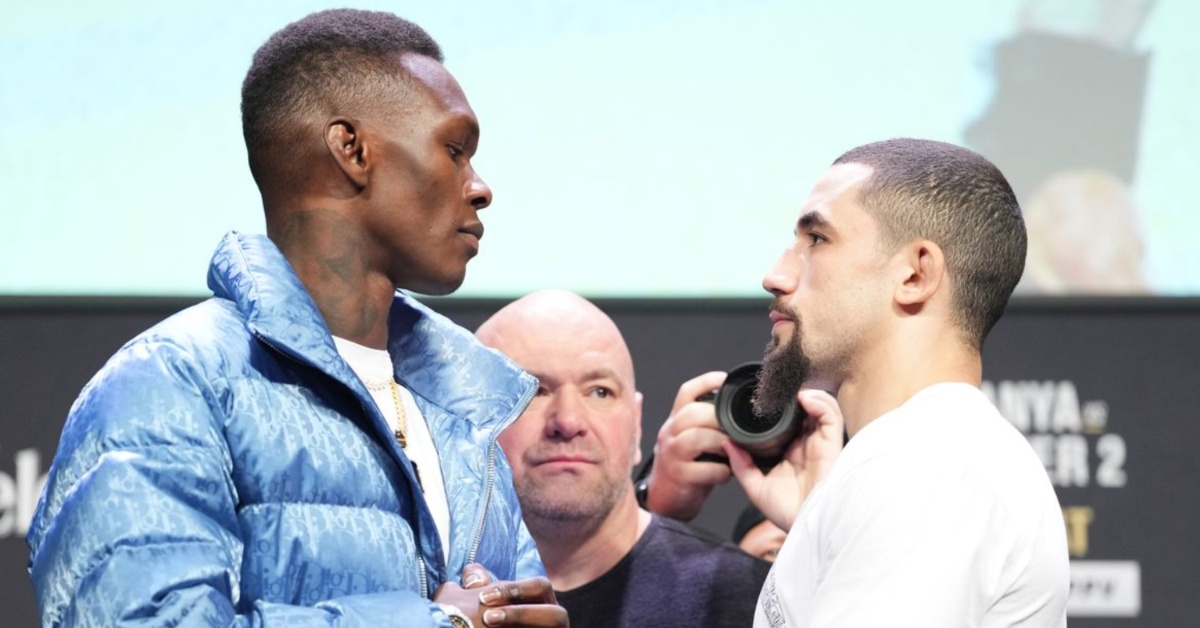 Israel Adesanya has been the recipient of significant backlash following his racially-charged rant during an awkward face-off with top-ranked middleweight contender, Dricus Du Plessis.
Following DDP's second-round knockout of Robert Whittaker at UFC 290, 'The Last Stylebender' stormed the Octagon and engaged in one of the more memorable staredowns in UFC history. Unfortunately, the tension largely hinged on some racial undertones between the Nigerian-born Adesanya and his South African opposition. Their fast-escalating rivalry began when Du Plessis suggested that he would become the UFC's first legitimate African champion, taking a dig at Adesanya who often references his African heritage, while having been raised and residing in New Zealand.
Adesanya became infuriated by Du Plessis' suggestion that living in New Zealand makes him less African.
Now, the 'Stylebender' is being called out for doing the exact same thing to former foe Robert Whittaker ahead of their first fight in 2019. In a video clip shared by @SpinninBackfist on Twitter, Israel Adesanya calls Whittaker "completely Australian" despite being born in the same country that Adesanya calls currently home, New Zealand.
"He's completely Australian. He disowned New Zealand in a way," Adesanya said. "I live in Auckland and Auckland's my home. New Zealand's my home and Australia is his home. There's a line in the sand and you're on that side. I'm on this side. So if you're on the other side, f*ck the other side."
In the same clip, Robert Whittaker defends his New Zealand heritage against Adesanya's hypocritical comments, saying:
"I don't have to prove my New Zealand heritage. You can go back and look at my interviews. I am so proud of my New Zealand heritage and the strength I draw from my Maori side. It's there. You can see it and I'm very proud of that, but I live in Australia. I was raised in Australia. My kids were born in Australia. My passport's Australian, but I'm proud of both. I don't have to pick one. Screw you."
It's certainly not a good look for 'Stylebender' who has also been criticized for a resurfaced video where the UFC middleweight champ claims to be Chinese.
"I'm black outside, China inside. I am Chinese. I'm the black dragon."