Dricus du Plessis touts African support, responds to Israel Adesanya: 'Enjoy your win at home in New Zealand'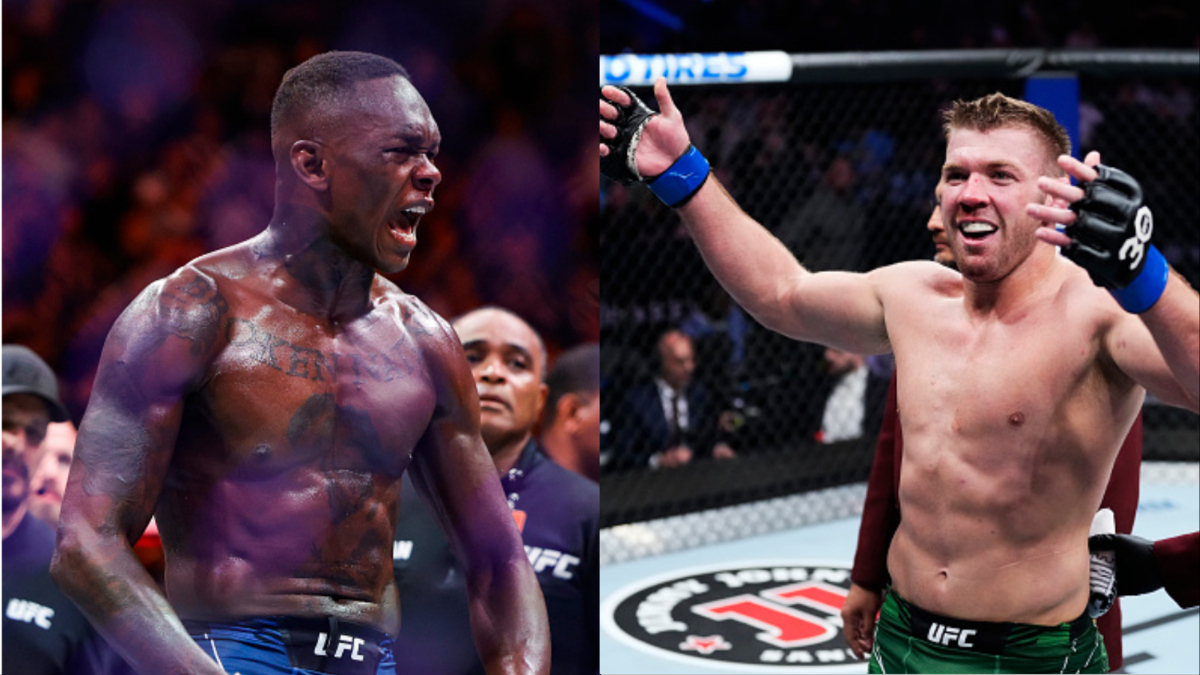 After Israel Adesanya's impressive victory at UFC 287, Dricus du Plessis had some choice words for the man. It seems the two have a fair amount of beef between them, and du Plessis wanted to ensure he let Adesanya know that he has an entire continent behind him and is not afraid.
Israel Adesanya had one of the greatest performances in his entire career at UFC 287. Not only did he finally defeat the biggest rival of his life, but he also did so in perhaps the most exciting and shocking way humanly possible. Alex Pereira had defeated Adesanya twice in kickboxing and once in MMA. Many counted 'The Last Stylebender' out when it came to the MMA rematch with 'Poatan', and Adesanya was even ridiculed for attempting to face the man again so soon.
However, Adesanya believed in himself, and that faith paid off. He literally had his back to the wall, as the saying goes, and when it mattered most: he performed. Lashing out with a series of right hands that would eventually separate Pereira from consciousness, 'The Last Stylebender' succeeded in his hellacious efforts and reclaimed his lost title.
Dricus du Plessis lets Israel Adesanya know he's not afraid and has an entire continent at his back
Dricus du Plessis firmly believes he is next in line for a title shot, and as things continue to heat up between the pair, du Plessis is issuing firmer and more serious challenges to the throne.
"So you won't say my name, that's smart you better not," Dricus du Plessis began on Twitter. "I don't need your airtime at all, I have my whole continent of AFRICA behind me. Go enjoy your very spectacular victory at home in New Zealand . We are Africa we fear nothing."
Would you like to see a fight between Dricus du Plessis and Israel Adesanya?