Georges St-Pierre names Royce Gracie as the greatest of all time: 'He did stuff that I don't think I'll ever see again'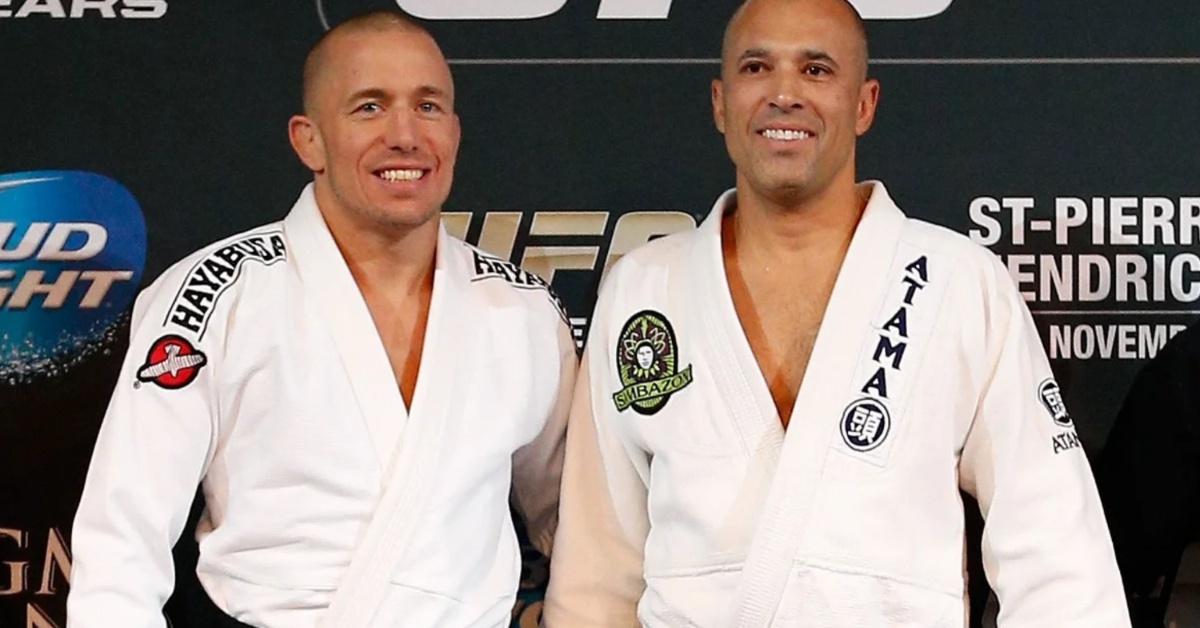 Two-weight UFC champion, Georges St-Pierre has a unique take on the forever raging 'GOAT' discussion.
Whatever the sport may be, the argument of who is the greatest of all time, or 'GOAT', is something that has and will forever be argued. MMA is no different, and whether you're on the side of Jon Jones, Demetrious Johnson, or one of the other usual suspects – a unanimous choice will likely never be in place.
Georges St-Pierre names his GOAT
While a person's pick is usually one of a handful of names, occasionally someone will hit you with something out of left field. St-Pierre is one of those people, and in an interview with Michael Bisping, the Canadian was asked who his choice would be – giving a an unusual answer.
"For me, I think, it's Royce Gracie because he did stuff that I don't think I'll ever see again," St-Pierre said. "He was fighting in an era that didn't have any weight classes, the rules were much different. It was very different, and back then it was a totally different thing. You were going into the cage, you thought maybe someone could die." (H/T MiddleEasy)
Gracie famously won UFC 1 back in 1993 and took part in legendary contests in both UFC, Pride and K-1.
Now, St-Pierre is realistic and explains that he understands that if the Gracie of then fought some of today's talent, it might not work so well. However, St-Pierre would justify his choice of the BJJ ace, giving an interesting justification.
"For me, Royce Gracie is the number one," St-Pierre continued. "Of course, if you put Royce Gracie in modern days against the champion, I don't think he would maybe do so well. So, I think the real GOAT is not even born yet because we can talk as much as we want, but I truly believe that the performances tend to get better over time. It has nothing to do with the person because I don't think the athletes are better now than they were before. I don't think it has to do with the person, I think it has to do with knowledge and technology."
What do you think of Georges St-Pierre's choice?