The UFC has stacked the deck for this weekend's (May 14, 2016) highly anticipated UFC 198 pay-per-view (PPV) event from Curitiba, Brazil.
From top to bottom, the blockbuster card showcases a plethora of intriguing fights including not only some of the most legendary Brazilian fighters of all-time, but some of the biggest names in the sport period.
The card will feature multiple former champions, a potential title eliminator bout, and a heavyweight title fight to top it all off.
We are now just days away from the action, and the stage is set. The lights will be shining brighter than ever this weekend in Brazil, and the pressure will be on for the fighters to deliver.
Some of them are in need of a victory more than others as well. Let's take a look at five combatants in desperate need of a victory this weekend:
Mauricio "Shogun" Rua
No. 8-ranked Mauricio "Shogun" Rua is a former 205-pound titleholder and a true legend of the sport.
He's competed against and beaten a who's who of mixed martial arts greats, but he hasn't seen too many high points as of late.
Despite being only 34 years of age, "Shogun" has lost four out of his last six bouts, and he's been finished in three of those four losses. It must be noted that he is indeed coming off of a decision victory over fellow aging veteran Antonio Rogerio Nogueira last August in Brazil.
Rua will meet rising prospect Corey Anderson this weekend in a critical bout for both men.
In the somewhat scarce light heavyweight division, there's room for any contender to burst into title contention, but the time seems to be ticking for "Shogun." Another loss, specifically another stoppage loss, could prove detrimental to not only his dwindling title hopes, but his career in general.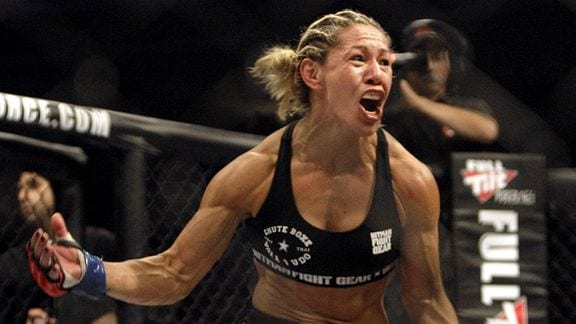 Cris "Cyborg" Justino
Invicta FC featherweight champion Cris "Cyborg" Justino has long been considered to be one of the best female fighters on the planet, and undoubtedly the best female competing outside of the UFC.
With bone-crushing knockout power, the world has longed to see her compete with the best of the best, specifically with fallen UFC 135-pound queen Ronda Rousey in a fight that has been long rumored but obviously pushed off as of right now.
Justino will finally make her way to the Octagon this weekend when she faces off with Leslie Smith in a 140-pound catchweight bout.
While she has destroyed nearly everything in her path, including a monumental win over women's MMA pioneer Gina Carano back in 2009, Cyborg's massive hype would take a crashing fall if she were to lose in her UFC debut, especially against a lesser-known fighter in Smith.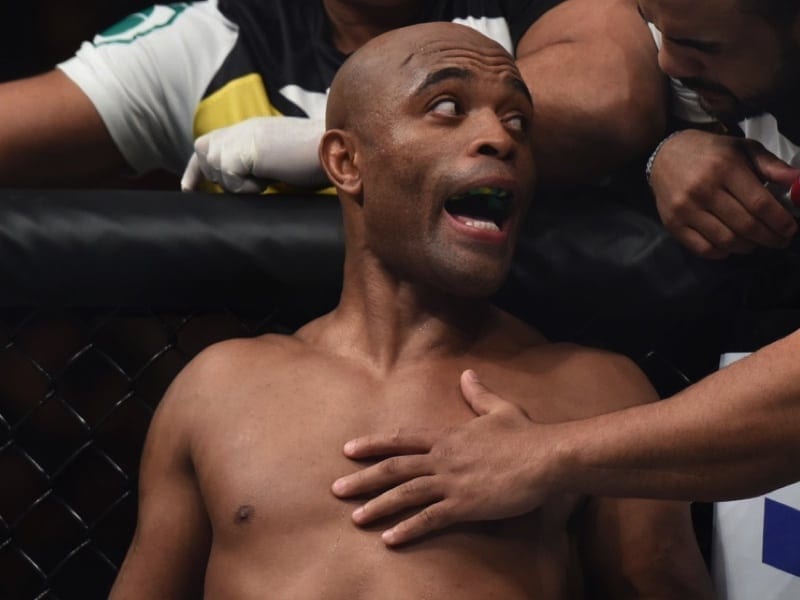 Anderson Silva
Anderson "The Spider" Silva is without question one of the greatest champions to have ever graced the Octagon, and a man many still consider to be amongst the best fighters of all-time.
After defending his long-held middleweight title a record-setting 10 straight times and winning a record-setting 16 consecutive UFC bouts, "The Spider" experienced a sudden fall from grace when he was brutally knocked out by Chris Weidman in 2013.
Silva would then go on to gruesomely injure his leg in the rematch with Weidman later that year, putting him on the sidelines for 13 months. In January 2015, the Brazilian returned to score a victory over Nick Diaz, although it was later changed to a No-contest after Silva failed drug tests for performance-enhancing-drugs.
With his reputation taking a huge hit, Silva would once again be forced to the sidelines with a one-year suspension before returning last February to meet veteran Michael Bisping. "The Spider" would end up losing that bout via decision.
As one can tell, the last few years have been rough for the now 41-year-old former champion, which is why his fight with No. 10-ranked Uriah Hall is so crucial.
While his title hopes may not be too relevant as of now, another loss could seriously hurt his already illustrious legacy.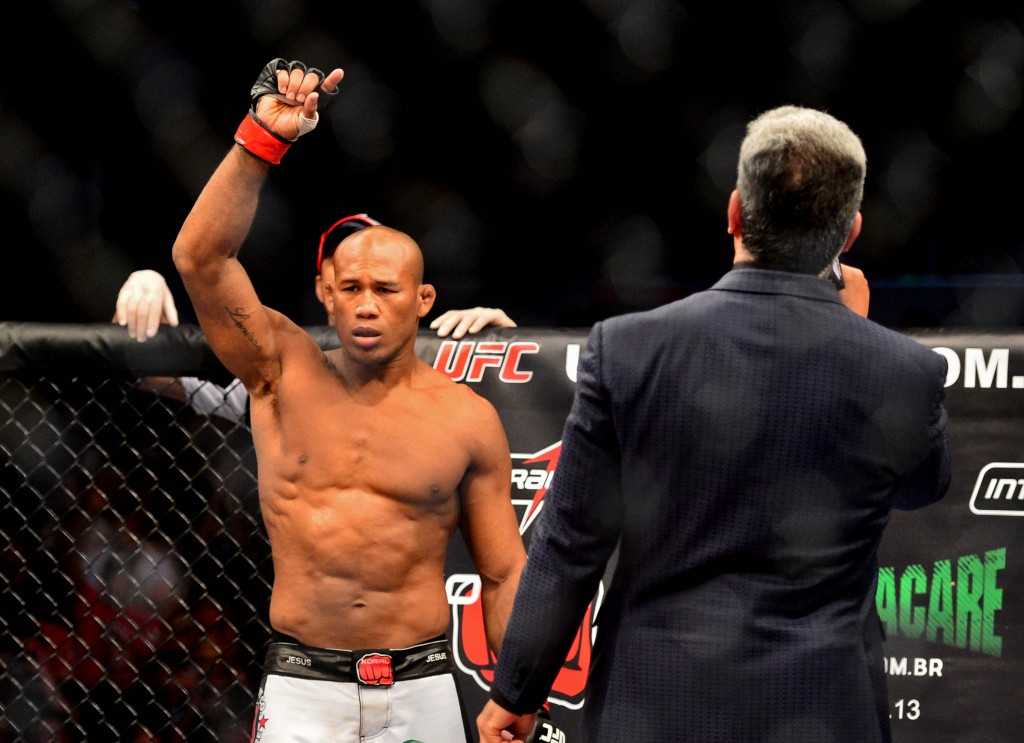 Ronald "Jacare" Souza
No. 2-ranked middleweight Ronaldo "Jacare" Souza ranks amongst the best submission artists to have ever competed in mixed martial arts. That, along with his improving striking, has turned the former Strikeforce champion into one of the most feared men in the UFC's 185-pound weight class.
Previously riding a five-fight Octagon win streak, Souza was dangerously close to a title shot before suffering a controversial split-decision loss to Yoel Romero at UFC 194 last December.
Looking to bounce back, "Jacare" will meet No. 3-ranked Vitor Belfort in a pivotal bout in UFC 198's co-main event.
Suffering a second straight loss to an aging veteran like Belfort could prove to be the nail in the coffin to "Jacare's" title hopes. At age 36, it could be tough for him to bounce back from that in the top-heavy middleweight division.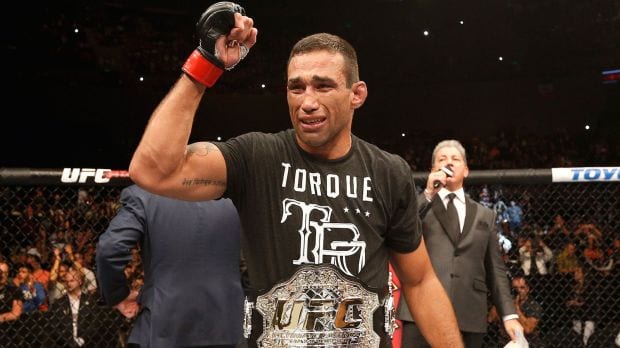 Fabricio Werdum
Newly minted UFC heavyweight champion Fabricio Werdum shocked the world in June 2015 when he submitted Cain Velasquez to become the undisputed titleholder.
He was then scheduled to rematch Velasquez last February before the former champ was forced to withdraw from the bout due to injury.
Highly-ranked contender Stipe Miocic stepped up on short notice, but it was soon revealed that "Vai Cavalo" wasn't willing to face Miocic on short notice, claiming that he also had suffered an injury.
That unfortunate series of events led to a boatload of negative criticism towards Werdum, making his main event bout versus Miocic this weekend a chance to prove his doubters wrong.
"Vai Cavalo", who hasn't competed since securing the title, should be out to establish himself as the true king of the heavyweight division.
A loss could lead many to call his title reign a fluke, and could put a question mark on his legacy as well.