UFC lightweight champion Eddie Alvarez rose to the top of the pack with a stunning knockout against Rafael dos Anjos. The Brazilian grappler was beginning to build a powerful streak at 155 pounds, but 'The Silent Assassin' took care of business when they met at UFC Fight Night 90 and now he's taken his second major title. After spending the best part of two years on the shelf during contractual disputes with Bellator where he was also the lightweight boss, Alvarez has come of age in the UFC.
But what's next for the heavy hitting Philadelphia native? The mess at the top of the lightweight division provides no clear answers. Number one contender Khabib Nurmagomedov continues to cause a queue with his absence, Tony Ferguson found himself facing an unranked opponent last time out, and the rest of the division is either tied up or coming off losses. For Alvarez, it's all about the big money fights now.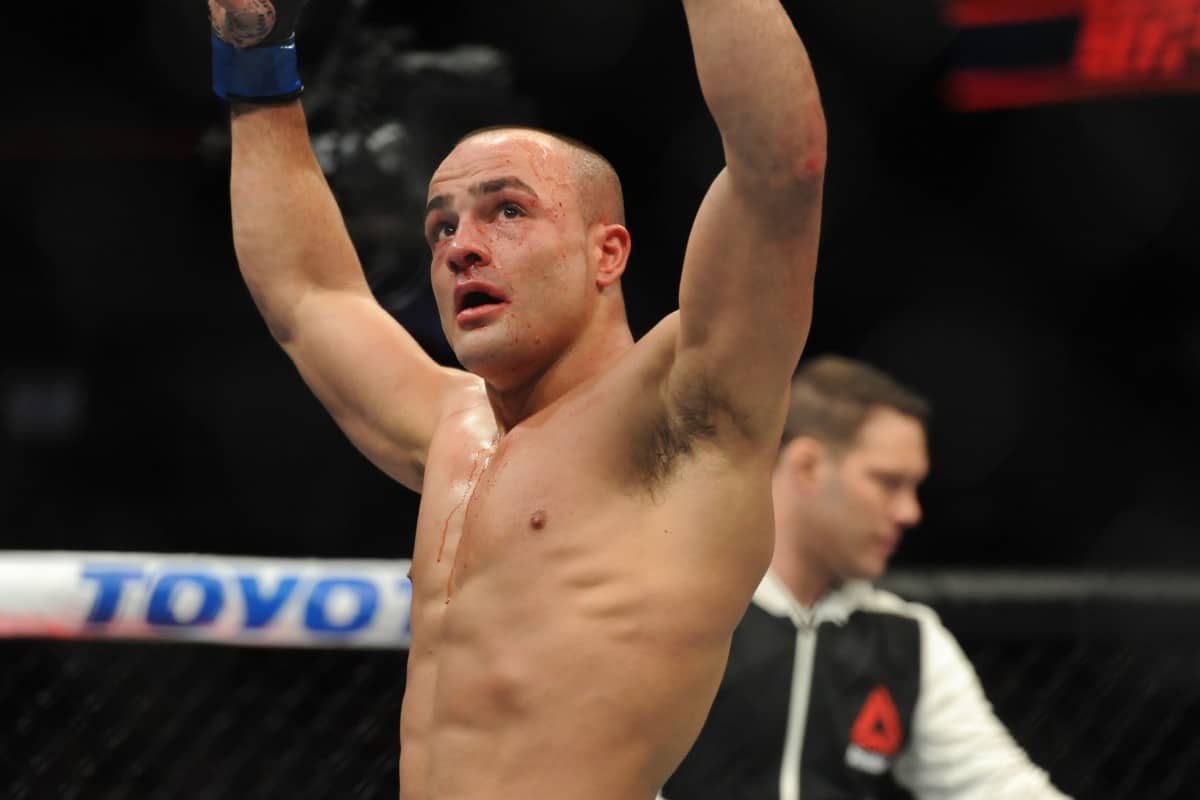 During an interview with Sirius XM Radio, as quoted by MMAFighting.com, Eddie Alvarez says he wants the winner of the Nate Diaz vs. Conor McGregor rematch at UFC 202, rankings be damned.
"Initially I want the winner of Conor-Nate. I would like a big pay-per-view, big money fight. I'm willing to wait for one of them guys. I almost got in a fight with Nate in Mexico City so maybe we can settle our differences, and if Conor happens to win I welcome that fight as well.
"The number one contender in my weight class has fought once in about the last three years or something. So I'm a little nervous about fighting a guy like that who barely shows up to fight. So Conor and Nate, they're the guys on my radar, one of them I'd really like to get my hands on."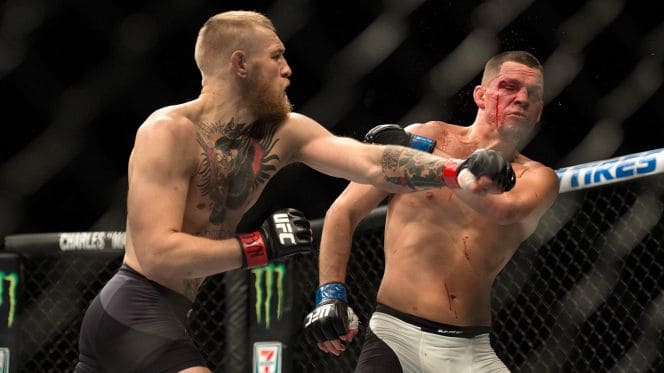 It certainly will be interesting to see what's next for McGregor or Diaz. If 'The Notorious' wins will there be a trilogy match, or if Diaz wins does McGregor finally fight in the rematch with Jose Aldo? In terms of the lightweight rankings, Alvarez says they mean little to him in the search for his next fight:
"Rankings are subjective anyway. For someone to say, 'This guy's number one,' who claims him to be number one and why is he number one? That's a question we've got to ask ourselves. It's subjective. So to say, 'The guy is number one, he should get the title shot,' it's not necessarily so.
"Look at the case between Tony Ferguson and Khabib. Tony Ferguson is 8-0, he's been active for the last God-knows-how-what, he's been finishing opponents, been on a tear; Khabib's fought once in three years and he's number one and he decides he wants a title shot? The last guy he beat was virtually un-ranked – maybe top 100 in the world – and he's the number one guy in the world. So who says that? Who makes that up? Who appoints him number one? That being said, make the fights that make sense. Make the fights the fans want to see. Who gives a shit about the rankings?"