Dustin Poirier brands UFC 291 rematch with Justin Gaethje the 'Most violent' fight at lightweight today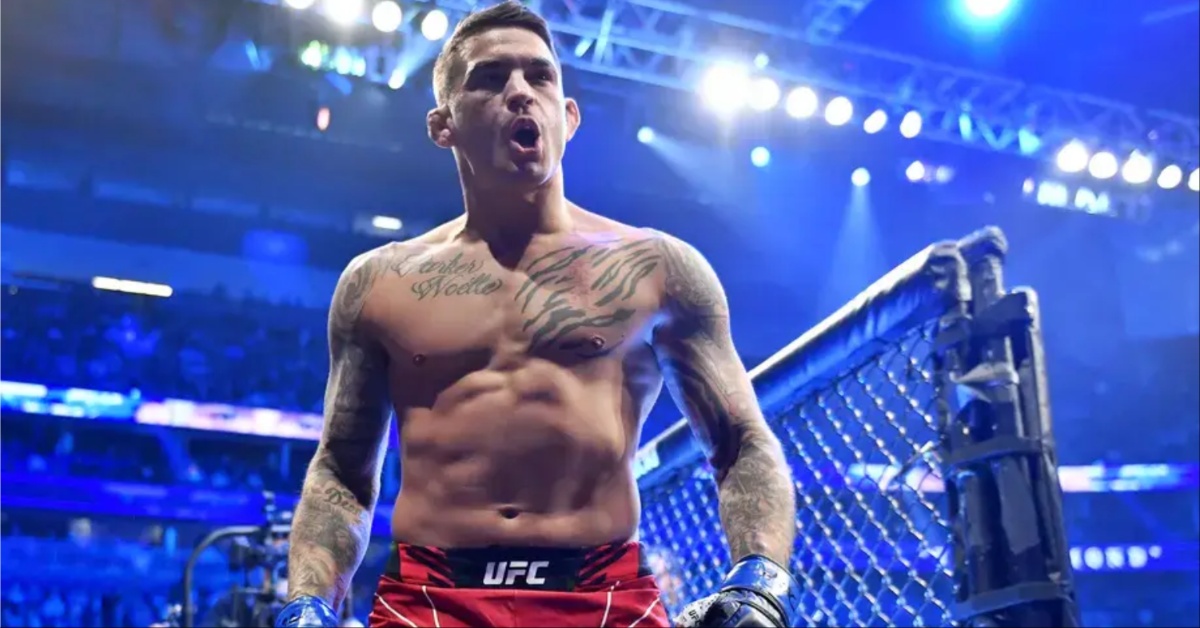 Former interim lightweight champion, Dustin Poirier has claimed his incoming UFC 291 rematch with fellow former interim gold holder, Justin Gaethje should be considered as the "most violent" matchup possible at the weight limit today.
Poirier, the current #2 ranked lightweight contender, has been sidelined since he landed a stunning third round submission win over common-foe, Michael Chandler, stopping the Missouri veteran with a rear-naked choke last November at Madison Square Garden. 
For Gaethje, the Arizona veteran rebounded to the winner's enclosure at UFC 286 back in March in a co-main event win over Rafael Fiziev in a close, majority decision success.
First sharing the Octagon with each other at UFC Fight Night Glendale back in 2018 in a main event clash, Poirier continued his roughshod run to an interim title win with an eventual fourth round doctor's stoppage TKO win over Gaethje.
Slated to rematch the fan-favorite finisher in the main event of UFC 291 in July with BMF championship spoils on the line for the victor, Poirier claims himself and Gaethje should be competing for a "most violent" fighter moniker.

"Just look at the bonuses, the Fight of the Nights and the carnage that me and [Justin Gaethje] display in there," Dustin Poirier told Ariel Helwani on The MMA Hour. "It makes sense to have something fun like that. We're always talking about the lightweight most violent fighter. I said I completed the triangle by beating him, beating (Eddie) Alvarez, beating (Michael) Chandler, beating Conor (McGregor), so we run it back for the most violent – call it the BMF, call it whatever you want."
Dustin Poirier believes Justin Gaethje is still as reckless as ever
As for how a fight with Gaethje will play out in the summer, Poirier claimed that he will be able to find his shots once more against the former, describing himself as a "matador" to Gaethje's proverbial bull.
"I still see me being a matador, and touching this guy," Dustin Poirier said. "Now he just does it [gets into a car crash fight] with his seat belt on."