Dricus du Plessis denounces racial rant from Israel Adesanya at UFC 290: 'I don't want a part of that'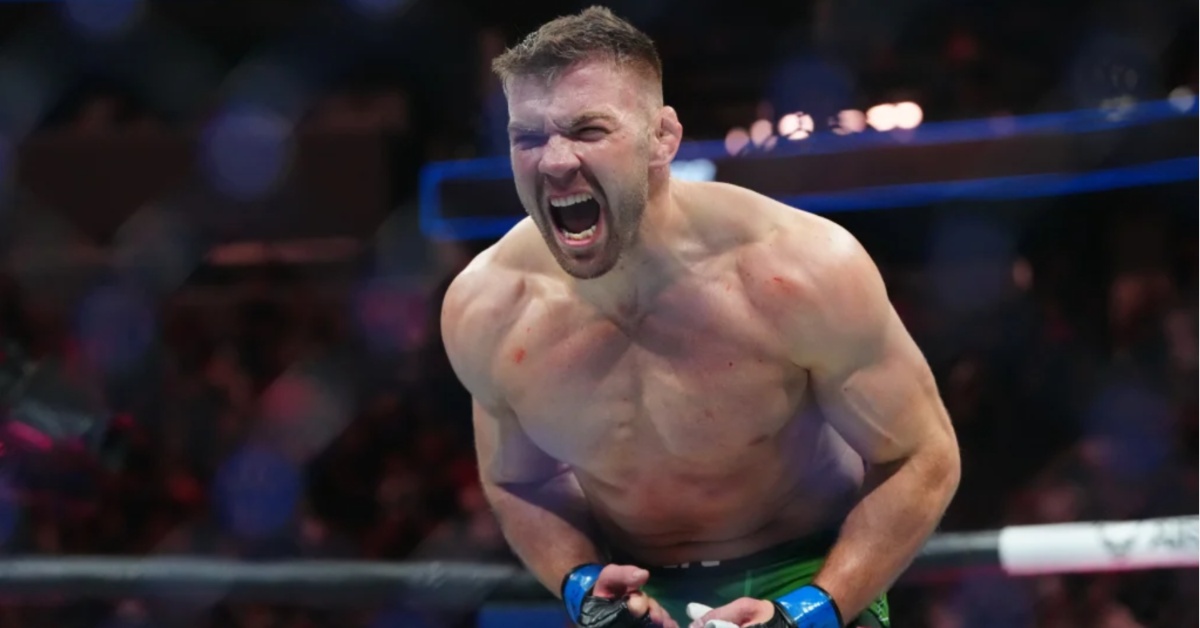 Expected to likely miss out on a planned UFC 293 return against rival, Israel Adesanya in a mooted middleweight title fight, surging South African contender, Dricus du Plessis claims he is not offended by racially-charged language from the former, however, insists there is no part for it in the sport, or in the world.
du Plessis, the newly-minted number one ranked middleweight contender, most recently featured on the main card of UFC 290 earlier this month during International Fight Week – earning a stunning second round win over Robert Whittaker, finishing the ex-champion with a second round TKO win.
And met by current and two-time undisputed middleweight champion, Adesanya in the Octagon following his spectacular victory, du Plessis exchanged with the City Kickboxing staple in the center during a face-off – with Adesanya using the 'n-word' on multiple occasions, in talk which has since been highly-criticized.
However, according to reports earlier this week, Pretoria native, Dricus du Plessis is likely to miss out on a Sydney showdown with Adesanya for middleweight gold at UFC 293 in September, due to an injury he carried into his fight with Whittaker, with the former now expected to potentially draw the outspoken, Sean Strickland in Australia instead.
Dricus du Plessis distances himself from racial tension with Israel Adesanya
Reflecting on his staredown with Adesanya at the T-Mobile Arena, du Plessis, whom Adesanya labelled a "cracker" in prior months, insisted he was not offended by the former's racially-charged outburst, and distanced himself from any undertones.
"It does not belong in sports," Dricus du Plessis said of racial slurs uttered by Israel Adesanya during an interview on the Cameron MSP Saimon YouTube channel.," It does not belong in the world, in my opinion. I do not want that part of anything that I'm doing. This sport is so amazing, and it's given so many people so much things, and bringing race, color – racial slurs, all that stuff into it, immediately made me like, 'I don't want to be a part of it.' That's why I just walked away."

"I don't want to engage in that," Dricus du Plessis explained. "That is not the example I wanna set for people. That is not the message to anybody in the world is. I guess, he (Israel Adesanya) can do whatever he wants. Like Dana (White) said, 'He can say whatever he wants.' Yeah, he can. I'm not entertaining that. I'm not entertaining any talk about the racial slurs that he's been using. And it doesn't bother me. People are like, 'Does it offend you? 'It doesn't offend me, it has no effect one me. What it does do is – people that are looking up to me, see that too. The people that I influence see that too. And I don't want to be any part of that."