By now you've probably heard that Joe Biden has been announced as the president elect for the United States of America. However current President, Donald Trump has refused to concede the election, claiming the Democrats have committed voter fraud and rigged the election, something Trump has not backed up with evidence. (H/T Bloody Elbow)
Trump has been supported by a whole list of MMA fighters who have taken to social media to back the President in his claims.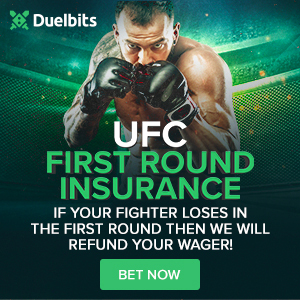 Trump has made a series of claims on Twitter, which have since been censored by the social media company as potentially misleading.
There has been no evidence of any voter fraud committed in the United States election, Trump has still not provided any evidence since initially making the claims.
It is no secret that Donald Trump has a lot of support within the UFC, he is friends with UFC President Dana White and has recently had public endorsements from fighters Jorge Masvidal and Colby Covington, a pair who are supposed to fight in January.
Trump recently made claims that President-elect, Joe Biden would be a terrible UFC Fighter.
Colby Covington, Jorge Masvidal, Eddie Alvarez, Michael Chandler and Tito Ortiz are all amongst the list of MMA fighters who have supported Trump since it was announced he had lost the election.
Masvidal uploaded an image from the 2000 election in which Al Gore was projected to win Florida, which he eventually lost with the UFC fighter hinting something similar will happen with this election.
Colby Covington also tweeted to call the election fake news, insisting that Florida should be declared whilst Trump was in the lead.
Former UFC Lightweight Champion, Eddie Alvarez claimed there was a lot of 'dirty deals' being done.
Tito Ortiz, Michael Chandler and Gina Carano all backed up Donald Trump as well.
Chandler later deleted this now screenshotted tweet.


What are your thoughts on MMA fighters backing up Trump's claims of a rigged election?