Dillon Danis willing to fight Jake Paul in PFL, claims he would walk through Francis Ngannou: 'He's terrible'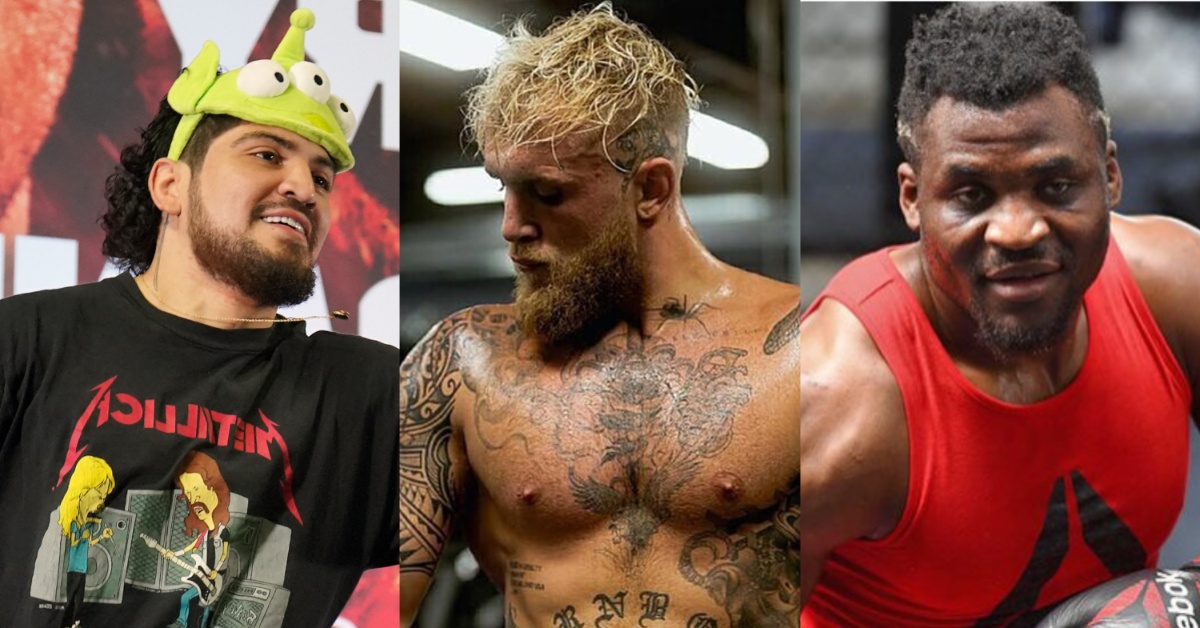 Dillon Danis has no interest in going to the Professional Fighters League unless it's for a fight with Jake Paul.
On October 14, Danis is scheduled to step inside the ring with Jake Paul's older brother, Logan Paul, as part of Misfits Boxing's 'The PRIME Card' in Manchester. Ahead of his long-awaited return to competition, Dillon Danis joined Ariel Helwani in studio during the latest episode of The MMA Hour to discuss his upcoming boxing debut and what could potentially come next.
Helwani suggested that the PFL could be a good home for Danis, a notion that the BJJ specialist quickly scoffed at, saying:
"Only way I'll go to PFL is if they give me the Jake Paul fight," Danis said. "I don't want to fight nobody in the PFL. They're all losers."
Helwani responded to Danis by pointing out that the PFL had just signed one of the best heavyweight fighters in the world, Francis Ngannou. That only encouraged Danis to double down on his comments, suggesting that he would handily beat 'The Predator' in a fight.
"You know I'd beat Francis," Danis added. "That's not a lie. I'll pull guard so easy. He's terrible. Heavyweights are known to be the worst technical fighters of all time. Even in wrestling and jiu-jitsu, they're all terrible.
We'll just put that into the overflowing file of fantastical claims made by Dillon Danis.
Dillon Danis Suggests He May Not Show Up on October 14
Dillon Danis was once considered to be the laughingstock of the MMA community. And to some he still is, but Danis has found a massive following online in recent weeks after he relentlessly trolled Logan Paul's fiancee, Nina Agdal on social media. Last month, Danis' account on X had an absolutely insane two billion impressions, and he had more than doubled his follower count, all by making light of Agdal's alleged history with past partners.
Some have suggested that with Dillon Danis' newfound fame online, he may try to find a way out of his fight with Logan Paul in the UK. Danis added some fuel to that fire during his conversation with Helwani on Monday.
"At this point, why do I even show up," Danis said while referring to the fact that he is receiving zero pay-per-view points despite doing more than anyone to draw attention to the event.