Dillon Danis training with ex-UFC middleweight champ Alex Pereira ahead of clash with Logan Paul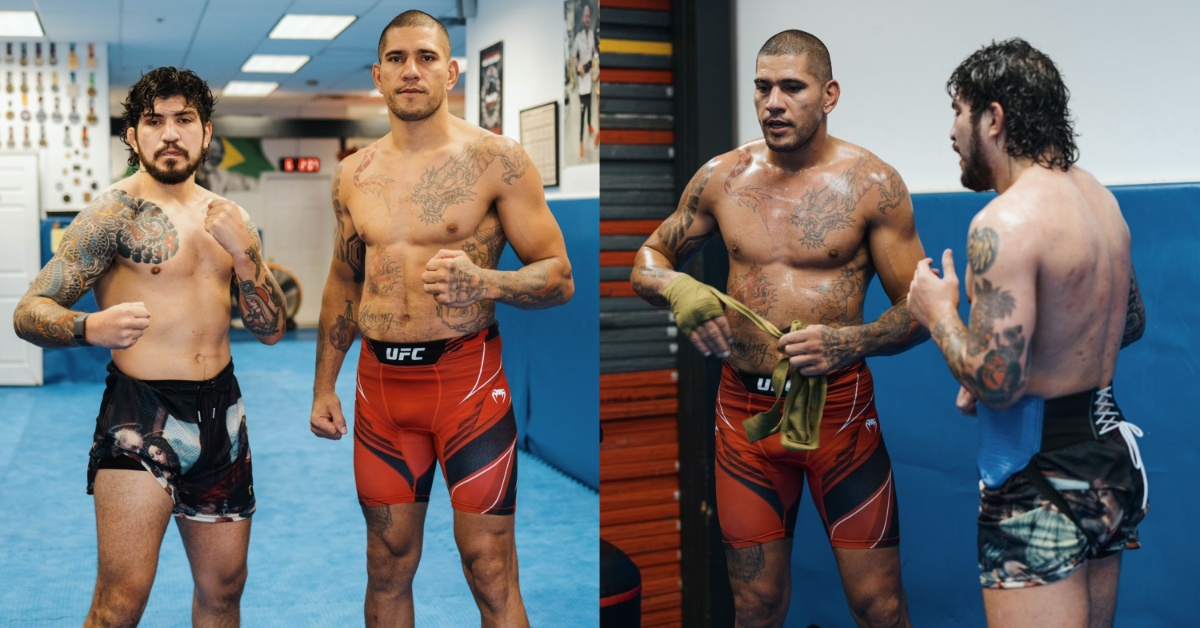 BJJ specialist Dillon Danis has enlisted the assistance of three-time GLORY Kickboxing world champion Alex Pereira ahead of his highly anticipated clash with social media sensation Logan Paul.
On October 14, Danis is scheduled to make his long-awaited return to competitive combat sports when he steps inside the squared circle for a scrap with Paul as part of Misfits Boxing's 'The PRIME Card' in Manchester, England. With the bout closing in and some serious bragging rights at stake, Danis has called in one of the UFC's biggest guns to help him get ready for his boxing debut.
In a post on social media, Danis revealed that he has been training with none other than the former UFC middleweight world champion, Alex Pereira.
"Heavy rounds today with @AlexPereiraUFC Don't worry Logan, get the ring cards ready for Nina," Danis wrote. "I'll be there October 14th and I'm gonna break your face p*ssy."
Ahead of his epic UFC 293 title win against Israel Adesanya, Sean Strickland was also spotted training alongside Alex Pereira. Will Dillon Danis see similar results from his work with the heavy-handed Brazilian?
The Warfare Between Dillon Danis and Logan Paul Began Long Before Their Scheduled Scrap
The showdown between Dillon Danis and Logan Paul may still be a few weeks away, but the war has been raging on from the moment that the bout was officially announced. Over the last month and a half, Danis has routinely targeted Paul on social media by regularly taking digs at the WWE Superstar's fiancee, swimsuit model Nina Agdal. Danis has relentlessly trolled Agdal, using her dating history as an opportunity slut-shame the Dane more than 250 times online.
However, Danis appeared to take things too far when he posted a sexually explicit image of Agdal on X. The photo was reportedly taken during "a romantic encounter" more than a decade ago and was not meant for public distribution. As a result, Agdal filed a lawsuit against Danis noting that he had violated state and federal 'revenge porn' laws by sharing the photo without her consent. That move could end up costing Danis hundreds of thousands of dollars.
Despite that, Dillon Danis has still regularly taken digs at both Agdal and Paul on social media, but the frequency of his posts has slowed significantly due to the impending lawsuit and an enforced restraining order preventing Danis from posting any sexually explicit photos of Agdal.