Demetrious Johnson touts Jon Jones as 'GOAT' following UFC 285 win: 'Look what he did to Ciryl Gane'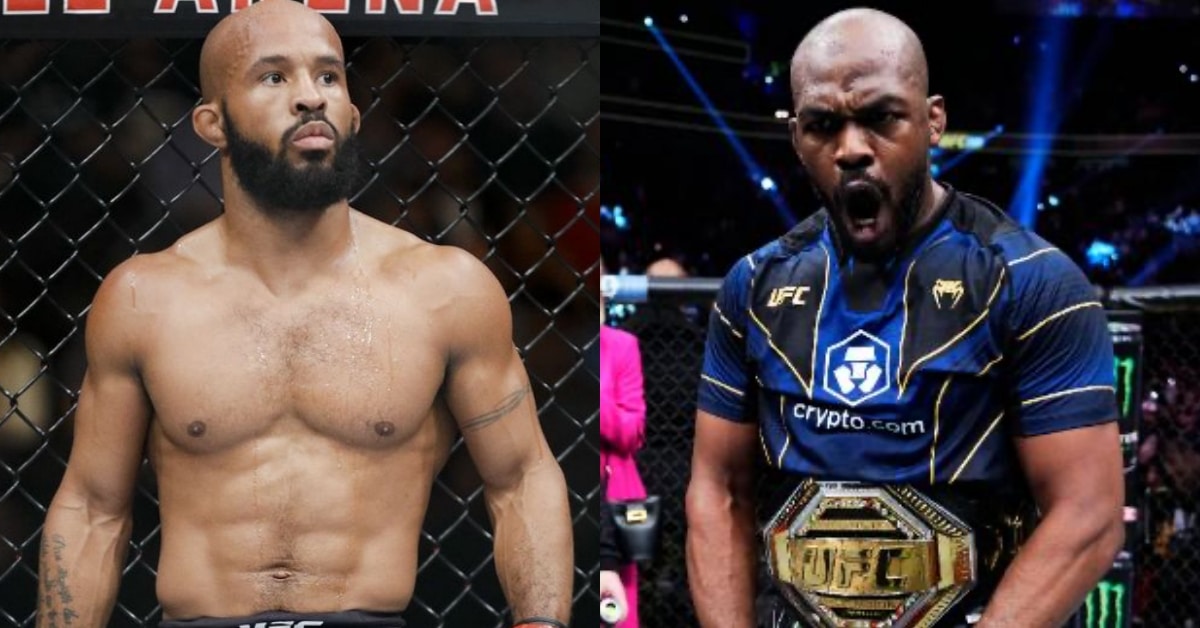 Former undisputed UFC flyweight champion, Demetrious Johnson has touted recently minted heavyweight champion, Jon Jones as the definitive greatest mixed martial artist of all time this week – complimenting his UFC 285 victory over Ciryl Gane.
Johnson, himself touted as one of the sports greatest ever, holds the record for most successful consecutive title defenses under the UFC banner – racking up a staggering eleven separate defenses of his undisputed flyweight throne. 
Demetrious Johnson believes Jon Jones is now the certified sport GOAT
Discussing the conversation of sport greats following last weekend's pay-per-view event, Johnson claimed that Jones' victory over Gane – along with his esteemed success at light heavyweight, make him the undeniable greatest mixed martial artist of all time.
"I've had the longest consecutive title defense [record in the UFC], and I've also had 14 world title fights," Demetrious Johnson told TMZ during a recent interview. "I believe he's (Jon Jones) at 15 [straight title fight wins] now. You look at GSP (Georges St-Pierre), I think he took four years off and he fought in 2013 against Johny Hendricks. Then he came back in 2017 and beat Michael Bisping, who was a champion. You look at Anderson Silva, we've all done amazing things in mixed martial arts."
"Jon Jones – what he did to Ciryl Gane Saturday night, I mean, he took him down and choked him out," Demetrious Johnson explained. "I truly believe he could've done that at 205 [pounds]. The one thing that separates those guys from me, those guys gone up and competed and won a world championship in a different weight class, where I haven't. Henry Cejudo's done it, Jon's done it, Randy Couture's done it, the list just goes on and on of all the guys who have done it, and that's one thing I haven't done."
Slated to return in May, Johnson is booked to headline ONE Fight Night 10 as part of ONE Championship's first fight in the United States – taking on Adriano Moraes in the pair's championship trilogy fight in Broomfield, Colorado.