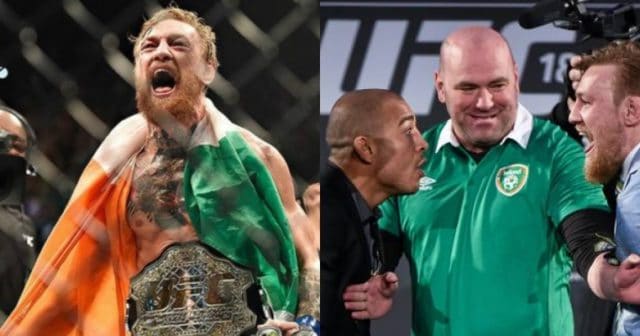 The state of play in the UFC right now is odd, at best. With so much riding on the UFC's first visit to New York, things couldn't have been more confusing if they'd tried. Or at least, perhaps that's what they'd like us to think. The promotion has been known to throw a few curve balls in the past, so maybe the lack of solid news is intentional. Either way, we've witnessed quite the circus of headlines this week, and once again Conor McGregor is at the centre of it all.
Following rampant reports of a lightweight title clash between Eddie Alvarez and the featherweight champion, news to the contrary emerged. Top contender Khabib Nurmagomedov claimed he'd signed two contracts to fight Alvarez, but 'The Silent Assassin' had not returned the favor. After we heard McGregor was still injured, 'The Eagle' vs. Alvarez was near-confirmed by Dana White. Once again conflicting reports threw the media in to a head spin.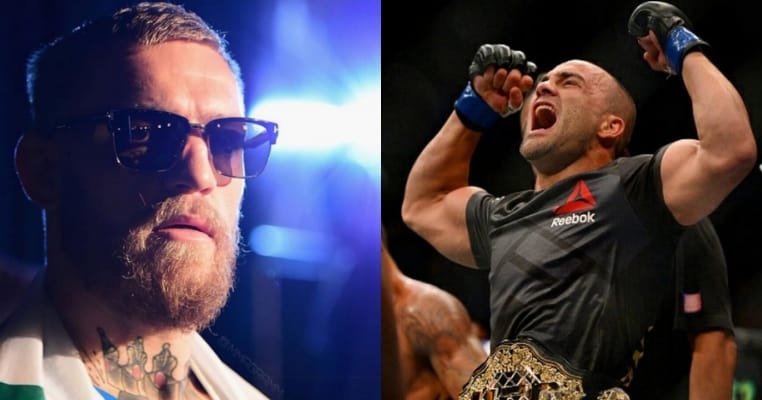 The Battle for MSG
The war to headline the historic Madison Square Garden car don November 12 continues. As money and rankings sit on the opposite side of each potential booking, this is truly a pivotal period for the UFC going forward. What about the featherweight division, you ask? Jose Aldo rose to the interim belt at UFC 200 against Frankie Edgar, and now we have the first mention of a unification match from Dana White. The UFC president told Kevin Iole of Yahoo that he fancies McGregor vs. Aldo 2:
"Conor's foot is hurt, but he thinks he can fight," White said. "I want him to fight Aldo."
Simply assessing the complicated scenario in just a few words, Dana White seems to be voicing what many fans are feeling. The purist fans among us still old the rankings as paramount in terms of match making, as does Khabib Nurmagomedov. He also told Yahoo a few home truths on this situation: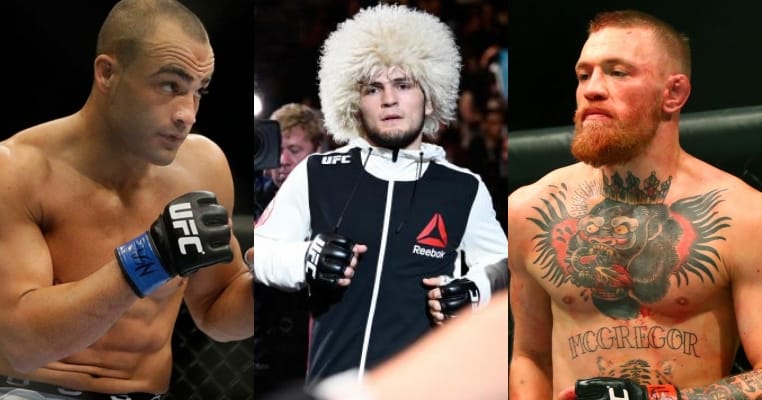 The Eagle Speaks
"Alvarez wants to fight McGregor, because it's an easy fight and it's a lot of money to fight him," Nurmagomedov said. "But he has to fight me. Dana White has told me, 'He is fighting you. He has to fight you.' His record is only 2-1 in the UFC and he loses like a chicken to Cowboy [Cerrone]. How did he even get a title shot? I don't know why he is so scared to fight me."
"I would have to be careful in the first [round] because he does punch hard," Nurmagomedov said. "In the second, I would start to catch him and in the third, I'd finish him. Mentally, he's already lost to me."
"I've worked for this title my whole life," he said. "Madison Square Garden is the biggest arena in the world. Of course I would like to fight there. But Congo, Manila, Russia, Canada, Brazil, I don't care. All I want is 25 minutes in the cage with Alvarez."
"Put me in a cage somewhere with him and lock the door. Then I can show the world who the best really is."
If you enjoyed this story, please share it on social media!