There's been a lot of talk lately, especially in light of the heavily reported UFC sale, about fighter pay under the largest mixed martial arts banner today. The world's premier combat sports organization has received criticism from many current and former employees over working conditions and remuneration, this includes a lawsuit against Zuffa headed b ex-fighters Nate Quarry, Jon Fitch, Cung Le and others. The ongoing effort to have the Muhammad Ali act, designed to help with stomping out corruption and potentially bringing to reality a fighter's union, is currently being lobbied against by the UFC.
Of course there could be a number of reasons for their stance against the Ali act, and as a privately owned business the UFC is well within their rights to essentially do what they like. Fighters are individually contracted employees, but more and more athletes are beginning to vocalise their feelings about being underpaid and undervalued. This last week alone has seen two high profile complaints, one of which was brutally shot down by UFC president Dana White.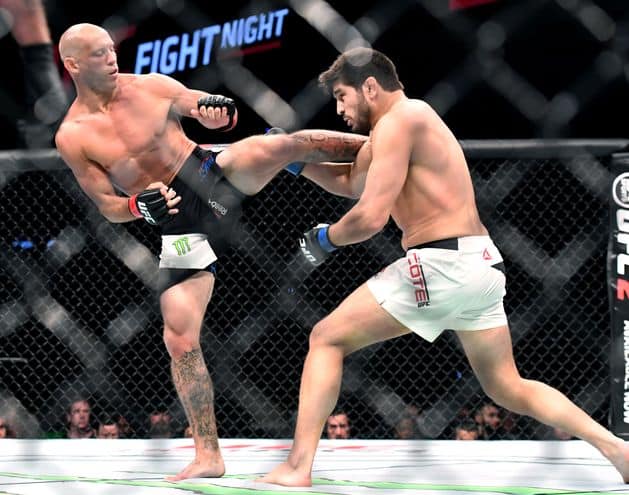 After dominating and finishing Patrick Cote during the UFC Fight Night 89 co-main event, Donald Cerrone went on record during the post fight presser by saying 'according to my pay, I don't mean sh*t to the UFC.' The statement was later dismissed by Dana White, who claimed Cerrone was 'inconsistent' and needed to 'win them all' if he wanted a better rate of pay. 'Cowboy' is notorious for fighting anyone, anytime, and has a promotional record of 17-4, has the most ever post-fight bonuses of any UFC fighter and is the fist man to be awarded knockout, performance, submission and fight of the night bonuses.
Another fighter on the UFC Ottawa card, Jo Calderwood, made a big splash in smashing Valerie Letoruneau by TKO. After the vicious win in Canada 'Jo Jo' declared she was too broke to afford her next fight camp, and would have to work another job to be able to fund her next training period. Dana White's response was a little different to Calderwood, as he stated 'she'd get bonused for that fight.'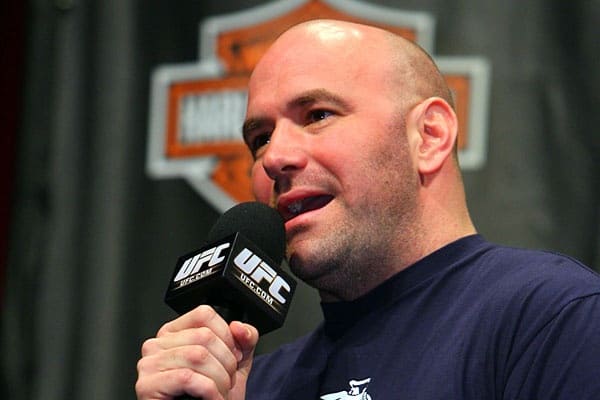 With the promotion (reportedly) highly likely to change owners (officially) around the time of UFC 200, massive change could be coming in both the way production is handled, but also how fighters are paid. Right now we have the answers to neither of these intriguing concerns, but White tries to clear up some confusion during this recent interview…
Continue on page 2…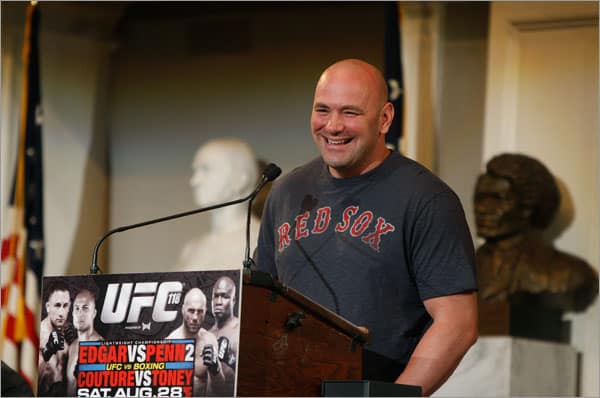 Speaking during an In Depth With Graham Bensinger segment, UFC president Dana White claims that fighter pay would 'blow our minds' if we really knew what athletes were making. Transcribed by yours truly.
""""Fighting in these small events, all these guys Chuck Liddell, Tito Ortiz, Matt Hughes, Randy Couture, all these guys were fighting in the sport because they were passionate, they loved it. These guys were making $1000-$1500 per fight, stuff like that, so what were the opportunities? It was an opportunity to still stay a professional athlete, kind of. What are the opportunities today? Its just like playing in the NBA, NFL or major league baseball."
Of course the rate of pay has gone up for the fighter in the UFC of 2016, but as has the amount of responsibility and commitments to the media, world tours, promotional filming and other time consuming obligations. White continues, stating the real stars of the promotion get pay-per-view cuts, and if we all knew the real amounts these combatants were making, perhaps we'd think differently.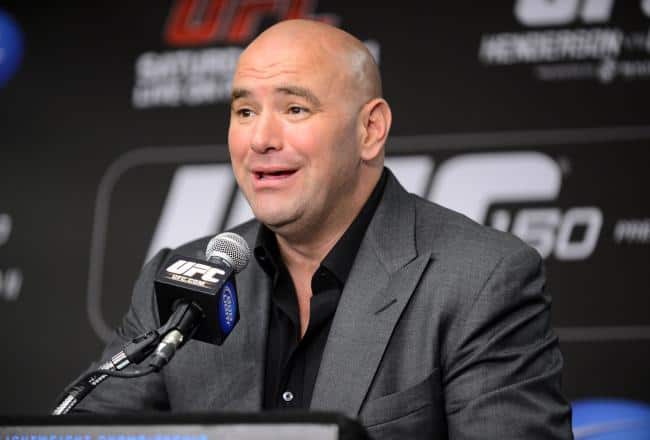 "If I told you what the top salaries were with our stars, you'd be blown away.We negotiate a contract with a guy, then you end up with a deal, if you're the champion or a big star, usually you get a cut of the PPV. We've revolutionized the sport. There's other times, every time we put on a pay-per-view, we are rolling the dice."
"We don't know how many pay-per-views we are going to sell. Then if we hit a home run, these guys hit a home run. Plus they get big bonus checks, plus there's bonuses built in to the fights. Trust me when I tell you, these guys are making a lot of money. We are on par with all the other sports leagues out there. The most amazing part is, we've only been here for 10 years. All the other major sports leagues have been here for 50 years. The difference is we run this like a business, this isn't a fragmented torn up mess like boxing is."
To summarize, it's hard to think of a business where the employees by the mount they feel they are worth. That said, very few employers lock their workers in an octagon and expect them to knock seven shades of tar out of each other following an expensive six-week fight camp filled with media tours and other obligations.
White's venture in to the world of PPV cuts during this interview also only holds weight with few fighters on the roster. What of the undercard athletes who do still make just $1500 a fight?
Check out the full interview segment: