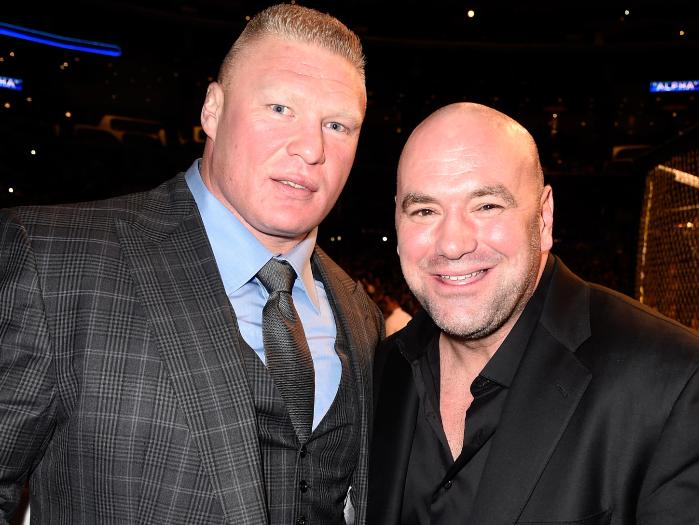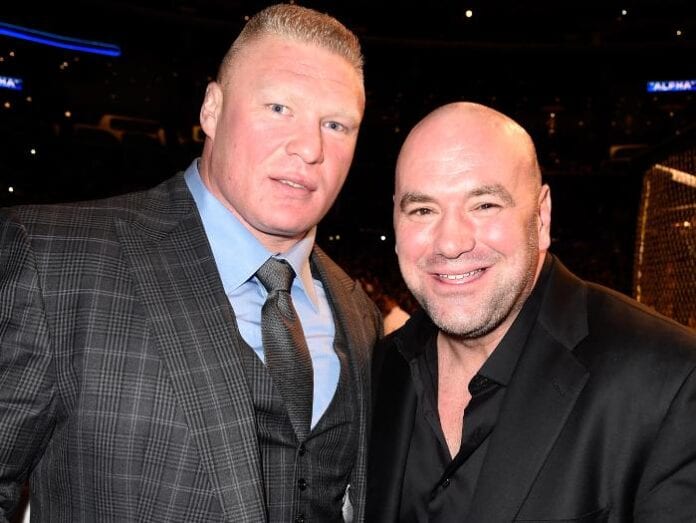 Last night, UFC president Dana White heated up talk of Brock Lesnar returning to MMA by posting a photo alongside the hulking former heavyweight champion on all of his social media accounts.
The teasing posts came on the heels of Lesnar's in-ring WWE 'advocate' Paul Heyman recently saying that a UFC comeback was possible for the behemoth, who was last seen defeating Mark Hunt in the Octagon at 2016's UFC 200, a fight after which he was suspended by USADA for a positive drug test for banned estrogen blockers.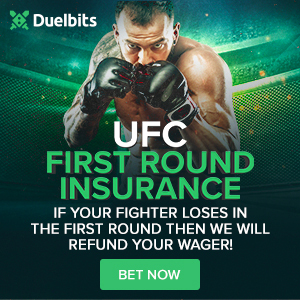 But Lesnar's one-year suspension is up, and his WWE contract is set to expire in April, meaning a reunion with the new UFC ownership and their star-focused 'strategy' could be in the cards for this year.
In fact, it could even be an eventuality, as White kept hinting at a 'Beast' return in a recent discussion with TMZ Sports, even though he was asked about it), offering the obvious view that Lesnar's time with the UFC was 'fun':
"I think Brock's under contract though right now, you know, but uh…I'd love to see him. Yeah, I'd like to see him come back. Brock's been fun. When Brock Lesnar won the championship, it was fun. Yeah, he was fun."
Hardly a surprise to hear the polarizing UFC front man call Lesnar's time in the UFC fun, as anyone bringing in truckloads of cold hard cash for the company will obviously be among the company favorites.
With stars like Conor McGregor and Ronda Rousey inactive and highly uncertain to ever return, the promotion could use a big name with an even bigger personality – and physique – to provide a shot in the arm to their sagging pay-per-view numbers.
But in terms of Lesnar fighting his way back to the top of the heavyweight rankings, White stopped short of speculating about that, noting that current champion Stipe Miocic, who he's had a highly public spat with recently, was 'pretty tough':
"Stipe's pretty tough. Stipe's pretty tough, you know?"
Lesnar was briefly linked to a super fight with former UFC light heavyweight champion Jon Jones after "Bones" won the 205-pound title from Daniel Cormier last July, but that fell apart when Jones promptly tested positive for steroids, his second USADA violation in as many years.
Now, it's unclear against whom Lesnar would return, and Miocic is busy coaching The Ultimate Fighter 27 against Cormier before the two fight for the heavyweight belt at UFC 226, but you can bet that at this point, the UFC would give Lesnar a title shot against the winner of that match-up rather easily.
It may not be deserved, but little is when it comes to handing out UFC title shots these days, and above all else, Lesnar brings in the numbers.