Conor McGregor labels Michael Chandler 'Little Bellator tick' as he falls to 0-5 on The Ultimate Fighter 31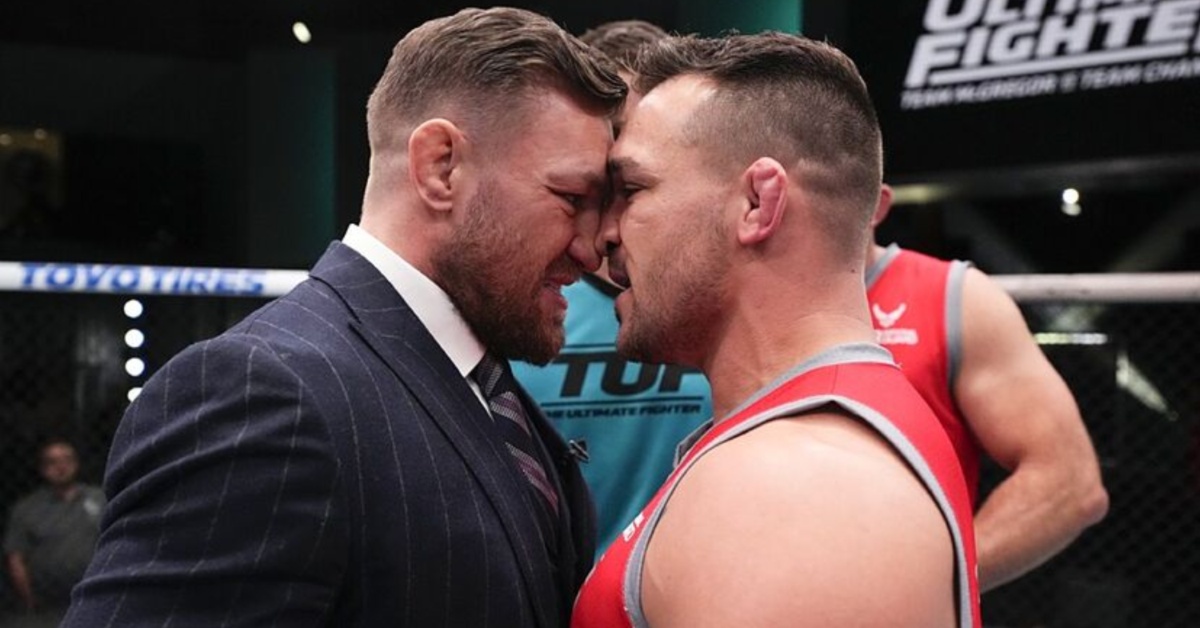 With tempers reaching boiling point during The Ultimate Fighter 31 between rivals, Conor McGregor, and Michael Chandler – the former has hit out at the latter's past exploits in the Scott Coker-led, Bellator MMA, as he attempts to end the season on a high-note, having slipped to 0-5 last night.
McGregor, a former undisputed lightweight and featherweight champion under the banner of the UFC, has yet to book his long-awaited return to the Octagon following a two year hiatus from the sport, fracturing his left tibia and fibula in July 2021 in a doctor's stoppage TKO loss to Dustin Poirier.
As for Chandler, the Missouri veteran himself has been sidelined since featuring on the main card of UFC 281 back in November at Madison Square Garden, suffering a third round rear-naked choke submission loss to their common-foe in a back-and-forth showdown.
Serving as opposing coaches on The Ultimate Fighter 31 this year, Team Chandler has so far landed an impressive run of victories over Team McGregor – securing a stunning five-nil lead over the Dubliner's ranks.
And with tempers between the duo flaring all season – boiling point was reached and exceeded during a face-off between Conor McGregor and Michael Chandler inside the Octagon at the UFC Apex facility – with the Dubliner referring to the former three-time Bellator MMA lightweight champion as a "little Bellator tick". 
Yet to book a date for their expected showdown, McGregor and Chandler have been linked to a welterweight bout, however, the former's relationship with anti-doping agency, USADA – has thrown the pairing into limbo for this year, albeit.
Michael Chandler reveals timeline for Conor McGregor showdown
As far as Chandler is concerned, however, the Kill Cliff FC staple explained how he would be offering the former two-weight champion a six month deadline to make a fight happen.
"He's (Conor McGregor) coming back," Michael Chandler said. "Yeah, supposedly, there was a countdown with USADA, six months, and all that other stuff. That's not for me to choose or decide. People are talking about exemptions, of course, that's all on the table. All I know is I'm controlling the controllables and I also know that either way, I'm gonna keep on moving forward."