Michael Chandler provides bleak update on Conor McGregor clash: 'I do believe I fight him in the next six months'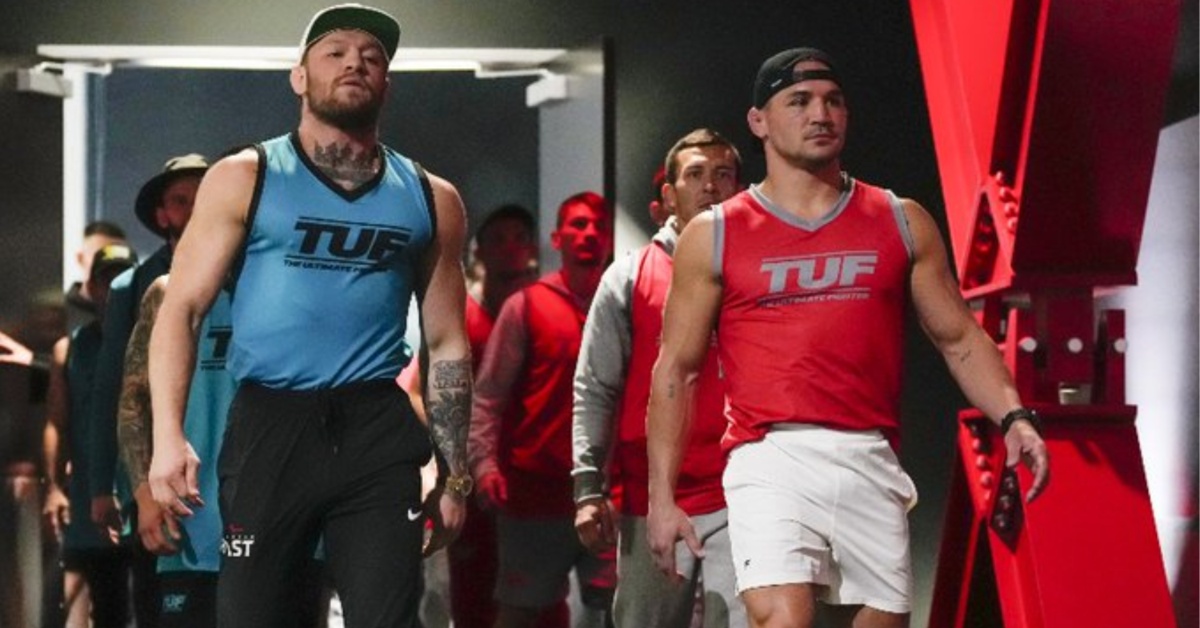 UFC lightweight contender, Michael Chandler appears to be losing further faith on a potential fight with former two-weight champion, Conor McGregor in the near future – providing a six month projected timeline for an earmarked clash.
Chandler, the current number five ranked lightweight contender, has been sidelined since he featured on the main card of UFC 281 back in November of last year at Madison Square Garden, suffering a third round rear-naked choke submission loss to common-foe, Dustin Poirier.
Also dropping a pair of losses to former interim titleholder, Poirier in his two most recent walks, McGregor fractured his left tibia and fibula at UFC 264 back in July 2021, resulting in a first round doctor's stoppage TKO loss. 
Serving as opposing coaches on The Ultimate Fighter 31 earlier this year ahead of an expected return at the welterweight limit for the pair, Chandler and McGregor have yet to be booked for an event, location, or date for their projected pairing.
Michael Chandler issues timeframe for potential Conor McGregor fight
And despite offering an update on his fighting future – in which he maintains he is still attempting to book a fight in the wake of his uncertain relationship with anti-doping agency, USADA, McGregor has been given a six month deadline to return, per Chandler.
"He's (Conor McGregor) coming back," Michael Chandler told Daniel Cormier during a recent interview. "Yeah, supposedly, there was a countdown with USADA, six months, and all that other stuff. That's not for me to choose or decide. People are talking about exemptions, of course, that's all on the table. All I know is I'm controlling the controllables and I also know that either way, I'm gonna keep on moving forward."
"And I do believe I fight Conor within the next six months," Michael Chandler explained. "It's gonna be one of the biggest pay-per-views that we have ever seen, and I'm gonna go out there and knock him out within the first two rounds."