Battle Hardened: Fighters With The Most Bouts In UFC History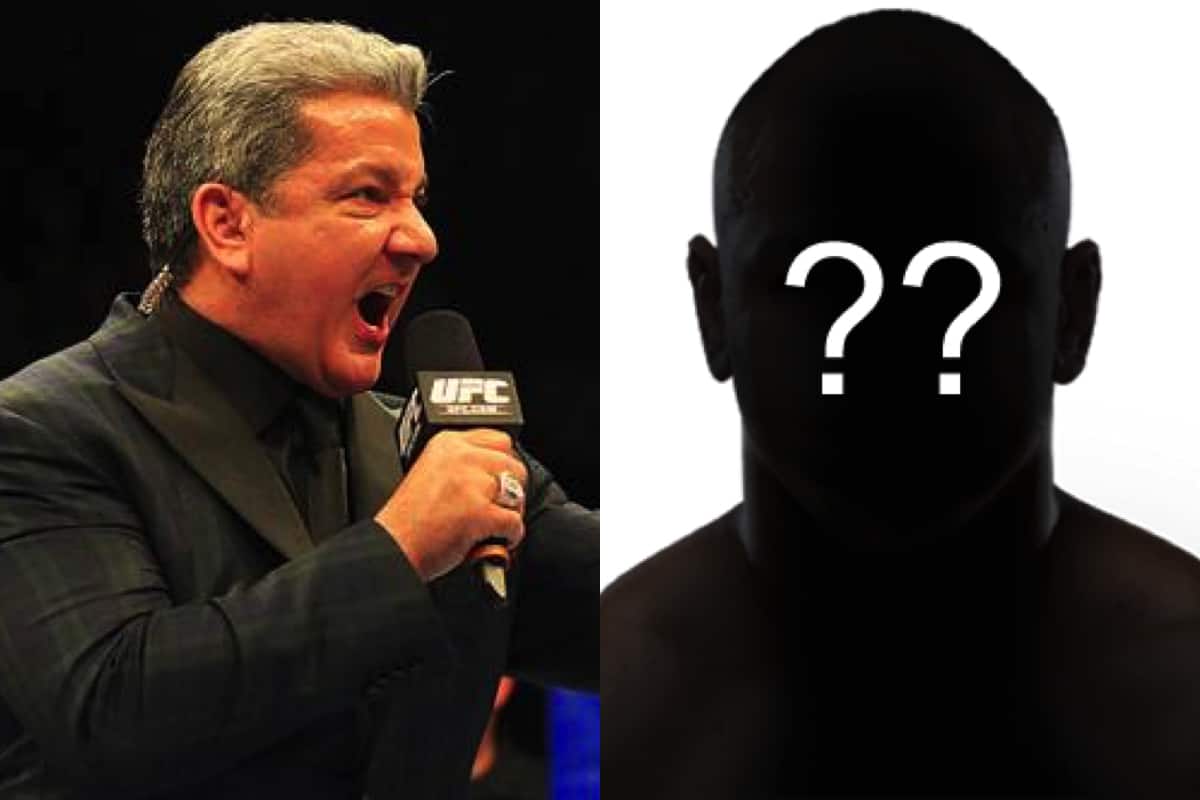 The UFC is unquestionably the sport's biggest stage, so even just getting the opportunity to fight there is a massive accomplishment for any fighter, and a badge of honor that they will carry with them for the rest of their lives.
That being said, It's one thing to make it onto the roster, but it's quite another to remain there. It's all too common an occurrence to see fighters fall by the wayside after just a few fights – unable to maintain their form when they enter into the sport's ultimate proving ground against the highest level of competition.
However, some fighters are able to defy the odds, managing to survive, and indeed thrive in the pressure cooker environment that is the UFC's Octagon for many years.
This article looks to celebrate these battle-hardened warriors, and discover who has been able to push the limits further than anyone else to compile the most fights ever in the history of the UFC.

5th (Tied) – BJ Penn
23 UFC Fights (12-9-2)
UFC 'Hall Of Famer' BJ Penn is one of a rare breed of stars whose careers have both began and ended in the Octagon.
'The Prodigy' made his professional MMA debut at UFC 31 back in May of 2001 and over the course of his 23 fights for the promotion he accomplished the exceptionally rare feat of winning titles in two seperate divisions, lightweight and welterweight, and became recognised as one of the sports all-time greats.
Penn's legendary career appeared to have drawn to a close in 2014 when he announced his retirement following a third loss to Frankie Edgar, but the 37 year-old's famous competitive spirit remains and he recently indicated his desire to return to the UFC.
5th (Tied) – Chuck Liddell
23 UFC Fights (16-7)
Like BJ Penn, 'The Iceman' Chuck Liddell is another fighter who became synonymous with both the sport of Mixed Martial Arts and the UFC during his long and storied career.
Liddell's pro debut came all the way back at UFC 17 in May of 1998, and he would go on to compile an unforgettable 23 fight stretch in the promotion lasting 12 years, before reluctantly hanging up his gloves at UFC 115 in June of 2010.
Along the way 'The Iceman' won the light-heavyweight title and successfully defended it four times. He also became one of the sports biggest ever stars, and established himself as one of the hardest hitters of all-time, with no less than 10 of his wins inside the Octagon coming by either KO or TKO.

5th (Tied) – Diego Sanchez
23 UFC Fights (15-8)
Diego Sanchez may not have achieved the same level of fame and fortune as Penn or Liddell, but his fighting spirit and 'never say die' attitude has made him a fan favorite and kept him in the Octagon far longer than most of his contemporaries.
Sanchez became the first ever winner of 'The Ultimate Fighter' at the now legendary TUF 1 Finale in May of 2005, and he's been in many memorable wars since and fought for the lightweight title back in 2009, losing to the aforementioned BJ Penn.
Many stars were made on that first season of TUF, but Sanchez is the only one who is still competing in the UFC today, some 11 years and 23 fights later, and there's still no sign of quit in this tough as old boots 34 year-old.

4th – Randy Couture
24 UFC Fights (16-8)
Aptly named 'The Natural', Randy Couture took to MMA like a duck to water in it's formative years and would go on to become one of the UFC's biggest ever stars and a deserving inductee into it's 'Hall Of Fame'.
Couture is another life-long UFC fighter who made his MMA debut at UFC 13 in May of 1997 and retired in the Octagon at UFC 129, a whopping 14 years and 24 fights later at the ripe old age of 47.
Along with BJ Penn, Couture is the only fighter to date who has been able to win titles in two separate weight classes, light-heavyweight and heavyweight (which he won on two separate occasions), and also holds the distinction of being the oldest fighter to hold a title in UFC history.

3rd (Tied) – Matt Hughes
25 UFC Fights (18-7)
At a moment in time in the early noughties, Matt Hughes was the most dominant fighter in the UFC, ruling the roost at welterweight for many years, while clocking up an impressive number of fights that few can rival.
Hughes already had considerable MMA experience when he made his Octagon debut at UFC 22 in September of 1999, and indeed such was his insatiable appetite for fighting that he would continue to fight for multiple organizations until finally settling down to fight permanently there at UFC 34 – the beginning of the Zuffa era.
Hughes then began to display the form that would make him a future 'Hall Of Famer', winning the welterweight title on two separate occasions, and defending the belt seven times (a record at the time) before eventually calling time on his career at UFC 135 in September of 2011, having logged 25 fights for the promotion.

3rd (Tied) – Michael Bisping
25 Fights (18-7)
Some fighters are able to stand the test of time in the UFC without ever winning a title, as 'The Count' Michael Bisping can testify.
Bisping was an established fighter in his native England before signing up for The Ultimate Fighter Season 3 in 2006, which he'd go on to win. Fighting first at light-heavyweight and then middleweight, Bisping has remained a meaningful contender for his entire 10 year UFC tenure to date.
Perhaps the biggest feather in his cap however is that while most of the others on this list were fading by the time they approached this many fights in the Octagon, Bisping is actually coming off the biggest win of his career against Anderson Silva and may yet get the chance to fight for a title that he's always craved.

3rd (Tied) – Josh Koscheck
25 Fights (15-10)
Josh Koscheck is another fighter who has never had a UFC title wrapped around his waist, yet still remained enough of a competitive force to compete at the highest level more times than almost everyone else that's ever set foot in the Octagon.
Like Diego Sanchez who featured earlier in this list, Koscheck was a cast member on the very first season of The Ultimate Fighter, and in fact lost out to 'The Nightmare' in the semi-finals. Making his official UFC debut in May of 2005 he'd go on to become a major force in the welterweight division and twice fought for the title, though he lost to GSP on both occasions.
Koscheck's form dipped in the later stages of his UFC career and he was eventually released in March of 2015 after a 25 fight run in the Octagon.

2nd: Gleison Tibau
26 UFC Fights (16-9 +1nc)
Of all the fighters on the list, Gleison Tibau's career has received the least fanfare and media attention, yet he also holds the distinction of having spent less years in the UFC than any of his contemporaries here, which makes the fact that he's tied for 2nd place even more impressive.
Tibau didn't join the promotion until UFC 65 in November of 2006, and despite being handed a loss in a tough debut against Nick Diaz, he quickly managed to rebound and while he's never been able to mount a serious title push, he's remained a tough test for anyone at 155lbs throughout his run in the Octagon.
Now 32 years of age, Tibau still time left to add to his total tally of 26 fights in the UFC, so it's unlikely he'll be moving off this list any time soon.
1st (Tied) – Tito Ortiz
27 UFC Fights (15-11-1)
Fittingly, one of the men who stands proud at the very top of this list also happens to be one of the promotion's most famous fighters – Hall Of Famer, Tito Ortiz.
Ortiz is another star who's MMA career began in the UFC back at UFC 13 in May of 1997, which as we mentioned earlier was also the starting point for one of his biggest rivals, Randy Couture.
'The Huntington Beach Bad Boy' quickly became a major star in the promotion and would win the light-heavyweight title in 2000 and successfully defend it five times before losing to the aforementioned Couture in 2003.
Ortiz would never hold the title again, but he continued to compete for almost another decade in the UFC before a long losing streak finally led to him parting ways with the UFC in July of 2012, leaving him with 27 fights spread over a 15 year period with the promotion.

1st (Tied) – Frank Mir
27 UFC Fights (16-11)
For 15 years Frank Mir has managed to endure in the Octagon despite consistently facing the biggest, hardest-hitting fighters the sport has to offer., and his latest headlining bout this past weekend has resulted in him now being tied with Tito Ortiz for most UFC gights ever.
Mir first arrived in the Octagon at UFC 34 in November of 2001 with just two fights on his professional record. He's been with the promotion ever since, winning the UFC heavyweight title and interim belt over the course of his 27 fights in the promotion to date.
Now 36 years old, Mir admits that he has had thought about retiring, and his KO loss to Hunt this past weekend will surely lead to some serious soul-searching, but whatever happens he's already soldiered on beyond almost everyone else's breaking point.