Anderson Silva rips Israel Adesanya after UFC 293, laughs off comparisons: 'I'm the one in charge of this'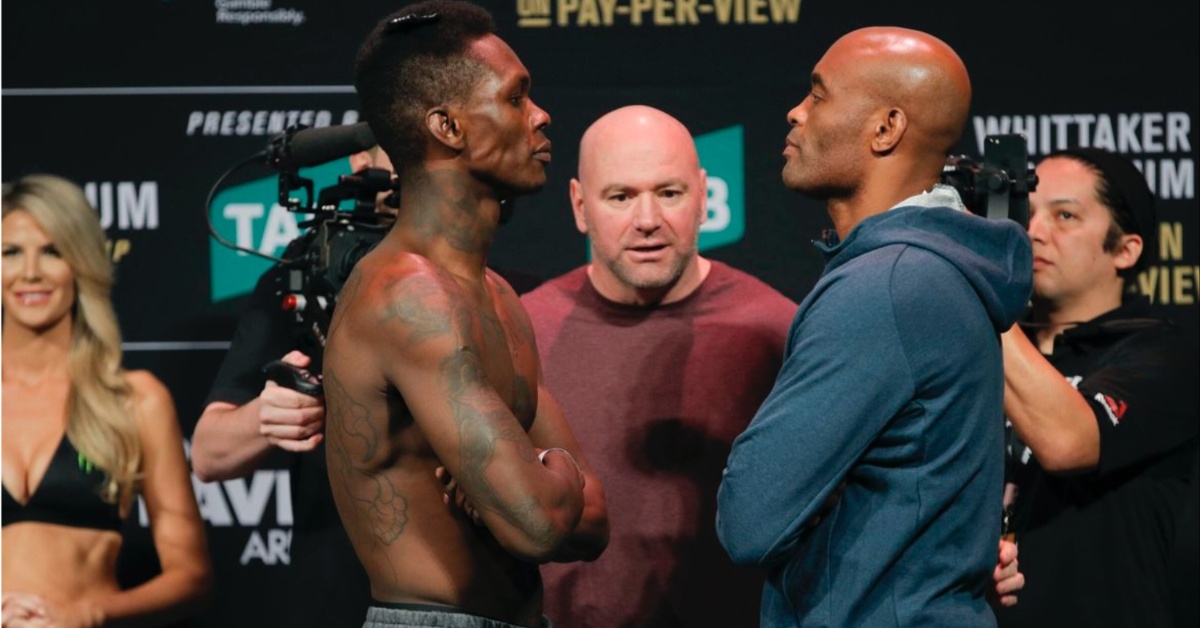 Amid claims that Israel Adesanya had surpassed former undisputed middleweight champion, Anderson Silva as the divisional greatest ever ahead of his eventual UFC 293 title loss to Sean Strickland, the Brazilian has issued a reminder to the former champion, insisting that he is "in charge" of the GOAT conversation still.
Silva, a former undisputed middleweight champion under the banner of the UFC – who recently received his Hall of Fame induction earlier this summer, called time on his professional mixed martial arts career back in October 2020, following an eventual TKO loss to common-foe, Uriah Hall.
Since switching his focus to professional boxing in the form of a trio of clashes against Julio Cesar Chavez Jr., Tito Ortiz, and Jake Paul – Silva shared the Octagon with Adesanya in an impromptu 2019 headliner in Australia – suffering a unanimous decision loss.
Anderson Silva appears to take shots at Israel Adesanya after UFC 293
And posting a highlight-reel of his on his official Instagram account, Brazilian veteran, Silva first appeared to take shots at Adesanya off the back of his judging loss to Strickland last weekend, before swiftly deleting and altering the caption.
"I'm the one in charge of this sh*t here, and you're not going to open your mouth again to compare yourself to me in this sh*t," Anderson Silva wrote on Instagram. "Do you understand? I'm the one in charge of this sh*t here." (Transcribed by Sherdog)
Drawing comparisons to Brazilian fan-favorite, Silva amid their similar striking prowess and dominance atop the division during their respective middleweight title runs, Adesanya was branded as the greatest middleweight of all time ahead of UFC 293 by a host of personalities, however, dropped his championship belt in shocking fashion to massive underdog, Strickland in a legacy-altering defeat. 
Do you agree with Anderson Silva's take on Israel Adesanya after UFC 293?