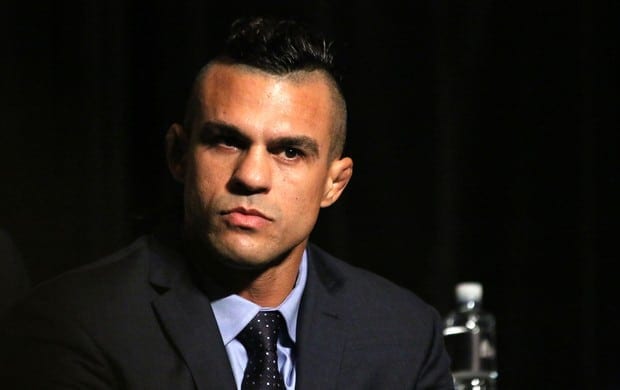 It's been less than two months since UFC legend Vitor Belfort retired following his brutal knockout loss to fellow Brazilian Lyoto Machida at May's UFC 224 from Rio de Janeiro, but it looks like 'The Phenom' is already itching to fight.
After he made a post on social media where it looked like he was well on his way back to his ripped TRT-era form, Belfort followed it with a post that referred back to his legendary highlight reel knockout over former Pride champion Wanderlei Silva, who is now scheduled to face Quinton "Rampage" Jackson in Bellator this fall.
But that wasn't the only former high-profile name Belfort hinted at, also calling out several former UFC champions. Check it out:
"The Phenom' is perhaps trying to get his name on the rumored Chuck Liddell vs. Tito Ortiz fight supposedly promoted by Oscar De La Hoya's Golden Boy Promotions, yet his gameplan for calling out these onetime rulers of the octagon is somewhat curious.
Wand will face 'Rampage,' Liddell and Ortiz will most likely meet one another, and Bisping and Henderson are retired without any indication they'll come back to the fight game.
So it looks like Befort is already missing the rush of the sport he was such a huge part of for over 20 years. Of course, he could just be reminiscing, but from the looks of him only a short while after he retired, he could at least be seriously considering a comeback.
Does a future in Bellator or even Rizin FF await the Brazilian slugger who may be rethinking that recent retirement?