Alex Pereira opens as betting favorite to beat Jamahal Hill in future title fight after UFC 295 win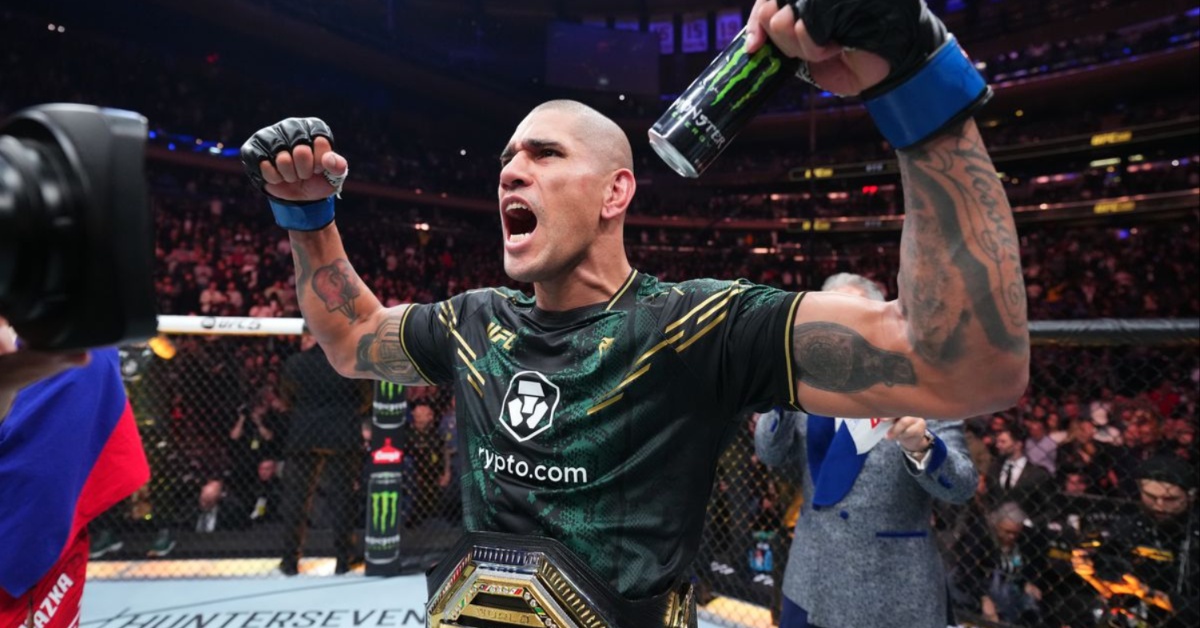 Fresh off his impressive second round knockout win over former champion, Jiri Prochazka to scoop vacant light heavyweight gold at UFC 295 over the course of the weekend, two-weight champion, Alex Pereira has opened as a decent betting favorite to beat another ex-champion in his first attempted 205 pound title defense, in the form of Jamahal Hill.
Pereira, a former undisputed middleweight championship holder, managed to land his second crown since landing in the organization with his victory over Prochazka on Saturday, stopping the Czech Republic native with a second round knockout win at Madison Square Garden in New York City.
Earning his vacant title fight back in July, Alex Pereira turned in a close split decision win over former champion, Jan Blachowicz at UFC 291 – who has since called out the Sao Paulo native for a future title rematch as he prepares for a re-run against Aleksandar Rakic at UFC 297 in January. 
Alex Pereira opens as betting favorite over Jamahal Hill
Attending UFC 295 over the weekend in 'The Big Apple', former light heavyweight champion, Jamahal Hill has staked his claim for a title fight against the newly-minted, Pereira, however, has opened as a +105 betting underdog to beat the -125 betting favorite Pereira in they share the Octagon together in the future.
While many markets are already offering odds and taking wagers on a future light heavyweight title fight between Alex Pereira and Jamahal Hill, a host of online casinos are also offering punters the chance to weigh-in with prop bets – including the chance of knockout ace, Pereira stopping the Dana White's Contender Series product if they meet next.
Himself once linked with a title defense against former two-time middleweight champion and would-be common-foe, Israel Adesanya before an achilles tendon injury forced his relinquishing of the divisional title, Hill claims he's mile ahead of Pereira in terms of ability after taking in the Brazilian's performance from fighter row at Madison Square Garden.
"I thought it ended a little early," Jamahal Hill said following UFC 295. "But, um, all in all. I was just thinking, neither one of these dudes are on my level, like neither one of them. I don't think they are in any facet of the game, and I can't wait to get back in full health and be able to show that."
"I think he (Alex Pereira) did well," Jamahal Hill explained. "He came out, and he chopped the leg. He got busy on it early, you know, and he stayed patient. He showed that you can't just come out and grab him and take him down… So, yeah, it's exciting. He made me really excited to get back." 
Sidelined since he won light heavyweight gold back in January of this year on enemy territory in Rio de Janeiro, Brazil, Hill most recently landed a one-sided unanimous decision win over former champion and close friend and teammate of Pereira, the retired, Glover Teixeira – becoming the first Contender Series product to land Octagon spoils.
Pereira, who was inducted into the GLORY Kickboxing Hall of Fame pre-UFC 295, landed the middleweight crown back in November of last year with a rallying fifth round TKO win over the previously mentioned, Adesanya – in the same building of his knockout win over Prochazka. 
Who wins in a future fight: Alex Pereira or Jamahal Hill?