Weight cutting has been an integral issue at the forefront of the conversation in MMA lately.
It seems like every card is ruined by a fighter missing weight, and usually by a large margin. Main event fighters like Darren Till, Yoel Romero, and Kevin Lee have soiled recently featured bouts, and fight fans are rightfully getting frustrated.
Solutions from more weight classes to eliminating early weigh-ins have been considered, but thus far, nothing substantial has been done to address this glaringly obvious issue in MMA.
You won't believe the amount of weight some fighters have clocked in at. Even worse, many of them are repeat offenders, making every weigh-in a gamble as to if they will actually make weight.
However, some of the fighters on this list who struggle with their weight cuts have been champions; for example: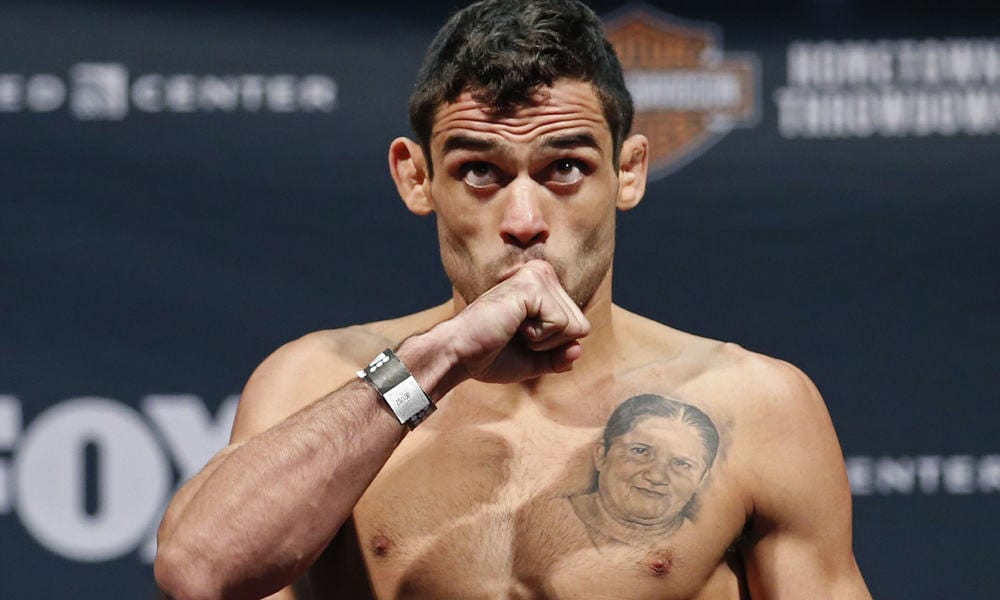 10. Renan Barao – UFC 177
The former bantamweight champion had some serious difficulty making the 135-pound limit and didn't even come close at UFC 177. Barao was attempting to take the title he had lost to TJ Dillashaw beforehand, but the rematch didn't end up happening at UFC 177.
Rumor has it that he was cutting down from 163 pounds, making it a nearly 30-pound weight cut.
Barao's weight cut was so bad that he actually passed out while in the sauna as he tried to sweat out water weight in an effort to make the bantamweight limit. Barao smacked his head on the bathtub upon blacking out and was forced out of the fight as a result.
Joe Soto ultimately filled in for Barao, making this a seriously messed up weight cut on Barao's part. Blacking out and not even making it to a title fight is as bad as it gets.
Barao now fights at featherweight, which is still likely a difficult cut, but at least it hasn't caused him to blackout.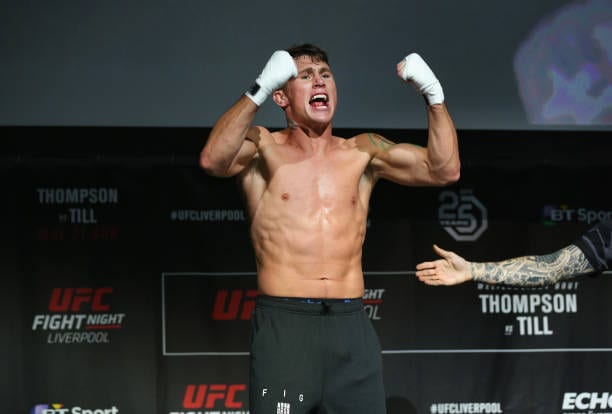 9. Darren Till – UFC Fight Night 109, UFC Fight Night 130
Till has skyrocketed up the welterweight rankings and into fight fans' collective consciousness after toiling in relative obscurity on smaller UFC undercards in Europe.
He's one of the best welterweights in the UFC, and his trash talk and confidence has helped to make him a recognizable name, especially after beating "Wonderboy" at UFC Fight Night 130 in his native Liverpool, although it was controversial. While that fight was close, the real story here was Till's inability to make the 170-pound limit.
Till came in at a whopping 174 pounds, and likely rehydrated back up to around 190.
Till is admittedly a huge welterweight, but he's now a top welterweight contender after beating "Wonderboy," and contenders need to be able to make weight to fight for the belt. The Englishman looked gaunt even missing weight by several pounds.
He has talked about winning belts all the way up to light heavyweight, the implication being he's a natural 205-pounder. Let's see if he can actually make 170 pounds and win a belt there first.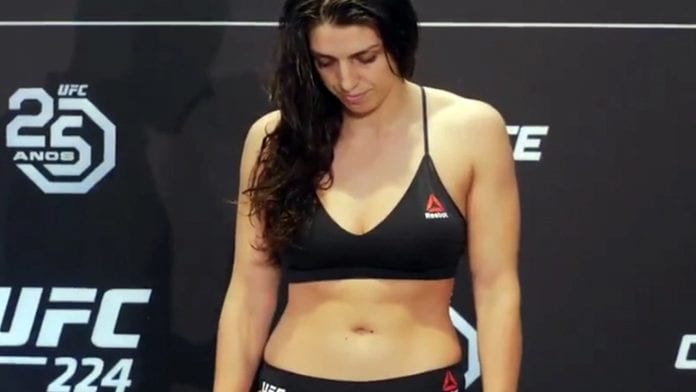 8. Mackenzie Dern – UFC 224
Dern looked spectacular against Amanda Cooper at UFC 224, despite missing weight by over seven pounds. The submission specialist was excoriated for missing the mark so badly, and when it came to light that this was, in fact, her third time missing weight, the conversation started getting a little more serious.
Dern swore she would never miss weight ever again after UFC 224, and did take responsibility for the screwup. But coming in eight pounds overweight is extremely hard to ignore.
If Dern fought for and won the strawweight belt, could she be trusted to make weight again in defending the title? A champion must be able to make weight effortlessly. The verdict is still out on this one, as Dern is young and undefeated at 7-0.
We will have to see if she keeps her word about never missing weight again.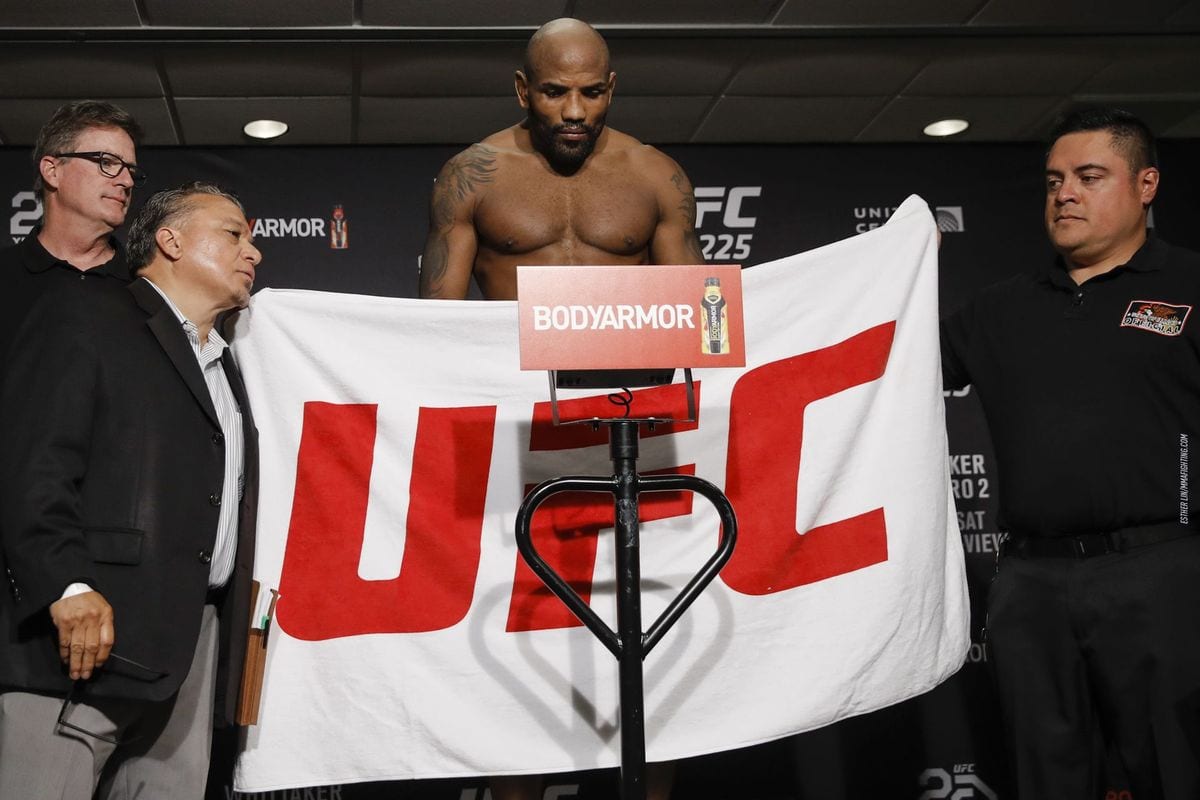 7. Yoel Romero – UFC 221, UFC 225
Romero began his MMA career as a light heavyweight, but a loss to then-Strikeforce champion Rafael "Feijao" Cavalcante sent him packing to middleweight where he's dominated ever since.
The only man to beat him in the UFC has been current middleweight champion Robert Whittaker, but Romero is beginning to face a bigger battle in his UFC career. For two fights in a row now, Romero has missed weight. At UFC 221, he came in at over 187 pounds but still ended up winning that fight in a spectacular knockout over Luke Rockhold.
Although he got a little closer his next time around, coming in t 185.2 pounds for his title rematch with Whittaker at last weekend's UFC 225, Romero looked terrible immediately after weighing in and missing weight. He could barely stand on his own he was in such bad shape.
A move to light heavyweight seems imminent, especially considering he now has two losses to the middleweight champ.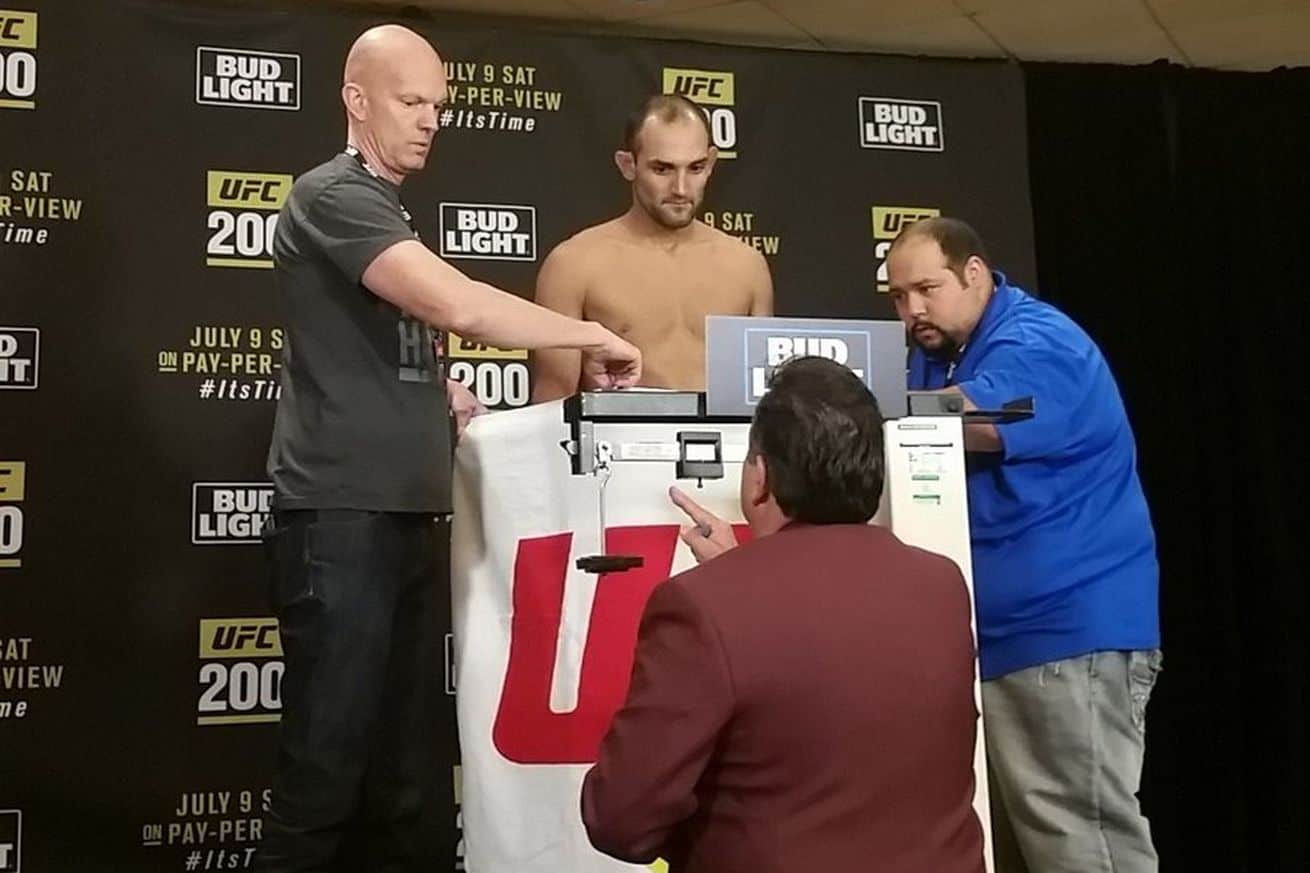 6. Johny Hendricks – UFC 217, UFC Fight Night 112, UFC 200, UFC 207
Hendricks has had a disappointing run as of late and is a far cry from his championship form in the welterweight division years ago.
After struggling to make 170 pounds, he rightly decided to move up to middleweight, but still had trouble making the 185-pound limit. Hendricks' travails with his weight have been well documented, with the former champ admitting he was well over 200 pounds leading into UFC 217, where he had a middleweight contest.
Hendricks was always a big welterweight, but didn't seem to have issues making the weight earlier on in his UFC career. After nearly beating (and some say did in fact beat) Georges St. Pierre at UFC 167, Hendricks ultimately won UFC gold in an absolute war with Robbie Lawler. Lawler would eventually win that title in the rematch, and Hendricks hasn't looked the same ever since.
Unfortunately for Hendricks, he's still small for a middleweight, even if he cuts an immense amount of weight. Not a good position to be in for "Big Rigg".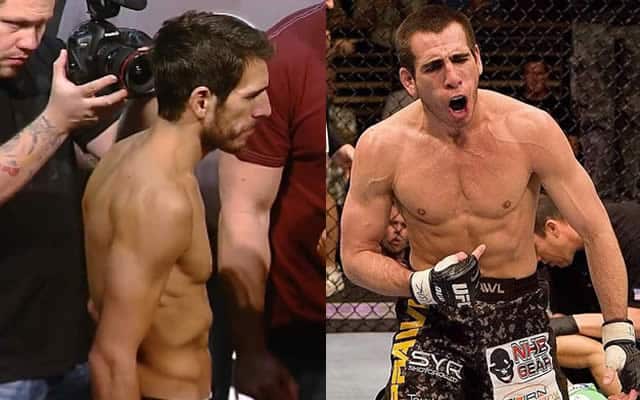 5. Kenny Florian – UFC 136
Florian began his MMA career fighting at middleweight when he participated in the first season of The Ultimate Fighter. The Massachusetts native experimented quite a bit throughout his UFC career, fighting at welterweight before ultimately settling on 155 pounds.
After a failed title shot at lightweight, Florian looked to revitalize his career by dropping down to featherweight. A win over Diego Nunes got a title shot against then-dominant former champion Jose Aldo. He actually made the weight, but he admitted it almost killed him.
Ken-Flo described cutting down to 145 pounds as an "experience of a little of what death has to offer."
This is a man who fought at four different weight classes in the UFC, fighting from 185 pounds to 145 pounds. That can't be good for your body.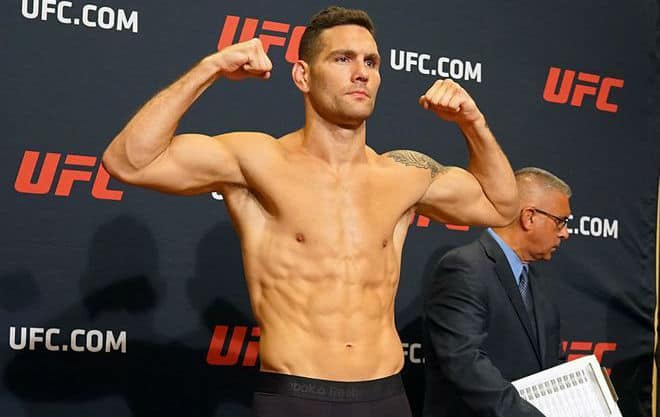 4. Chris Weidman – UFC On FOX II
Former UFC champ Weidman has never missed weight in his UFC career, but his Octagon debut was certainly a close one.
Before the Long Island native ever won the middleweight belt, Weidman was just three fights into his MMA career when he signed on to fight Demian Maia on short notice in 2012.
The Hofstra wrestling standout had plenty of weight cutting experience in college, so Weidman was miraculously able to cut 20 pounds in 24 hours to make weight. While he did look a bit lean on fight night, Weidman still dominated Maia regardless en route to a decisive decision victory.
You have got to give it to Weidman for never missing weight despite naturally weighing in at 200+ pounds.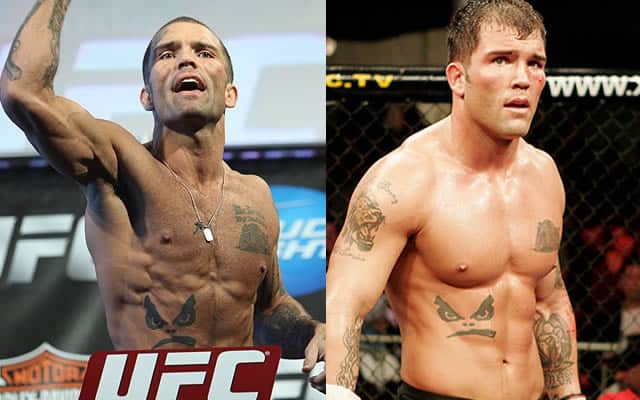 3. James "The Sandman" Irvin – UFC Live: Vera vs. Jones
Irvin forever became synonymous with the "Skeletor" nickname upon weighing in for his UFC middleweight debut against Alessio Sakara back in 2010.
Irvin began his MMA career as a heavyweight, eventually capturing the WEC heavyweight title. He found mixed success at 205 pounds but was always a game and exciting fighter whether he won or lost.
Irvin looked absolutely emaciated for his middleweight debut, his cheeks sunken in a sickly way, his skin cast with a deathly pallor. He naturally lost the fight by first-round TKO.
UFC President Dana White said so himself that Irvin was a shell of himself at middleweight.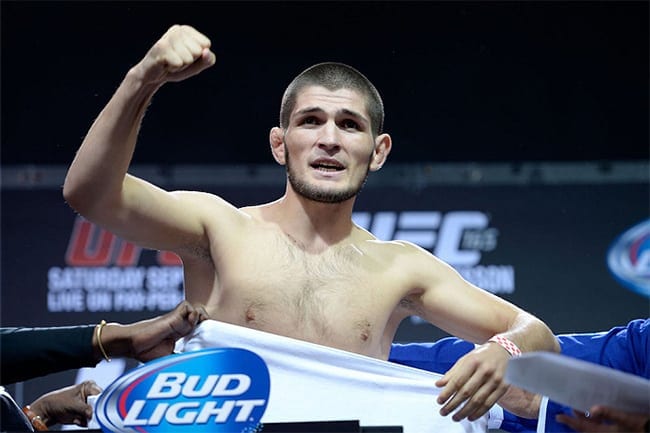 2. Khabib Nurmagomedov – UFC 209
When a weight cut causes near death, it's time to start thinking about a lot of things. Nurmagomedov was confronted with this life-threatening weight cut heading into UFC 209, in one of the many times the UFC attempted to put a fight together between him and Tony Ferguson.
The undefeated Dagestani took full blame for the debacle, which forced him off of the card at the last minute:
"I think this is my fault, this is my fault. I know that [my] body [didn't] listen to me and I think, I know, this is my fault. How can I say that this is the coach's fault or the diet guy's fault? This is 100 percent my fault."
The now-lightweight champion has notoriously struggled to make the 155-pound limit, but his weight cut at UFC 209 takes the cake (or Tiramisu). Nurmagomedov is said to have cut in the ballpark of 25 pounds or more to make lightweight, yet his coach at AKA Javier Mendez says that Khabib's weight issues have been blown out of proportion.
Just pray that he can make weight to defend his belt.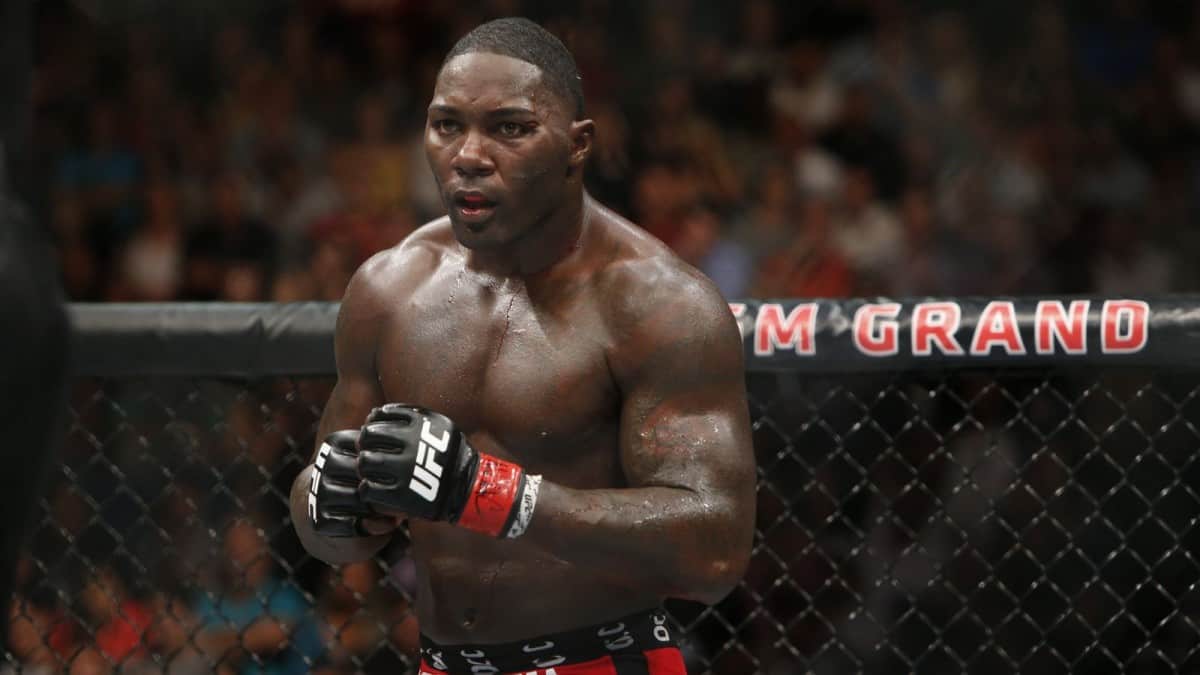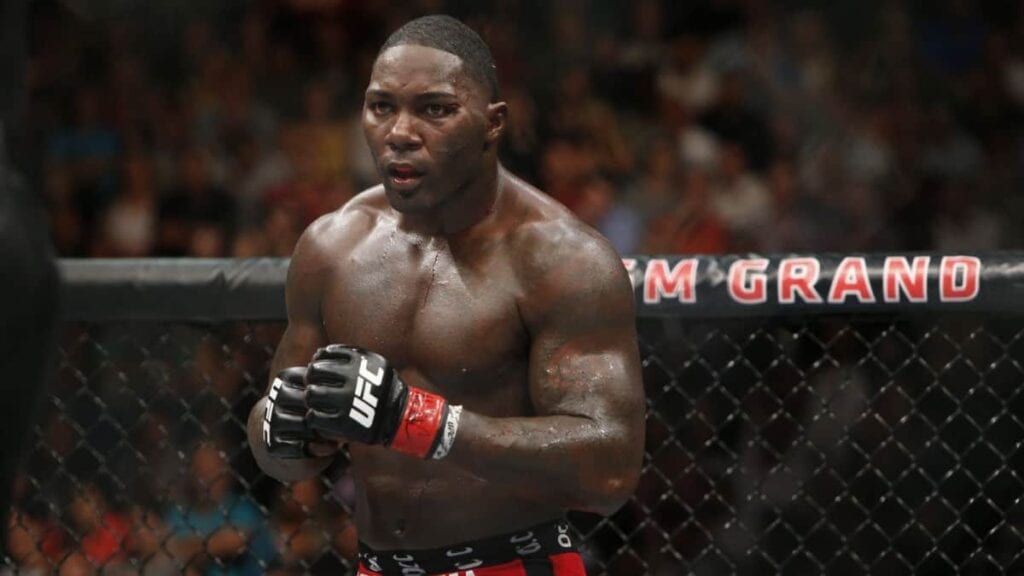 1. Anthony "Rumble" Johnson – UFC 142
"Rumble" is a heavyweight who cuts to light heavyweight that used to fight at welterweight.
Let that sink in for a minute.
Just look at that face; does that look like a man who can make weight for 170 to 185 pounds?
After missing weight too many times at welterweight, "Rumble" tried to move up a division to middleweight, but ended up botching that worse than he did at welterweight. Johnson came in at about 200 pounds for a 185-pound fight, and was nearly 20 pounds overweight for his fight with Vitor Belfort at UFC 142.
The screwed up weight cut seriously affected his performance, as Belfort submitted him in the first round.
"Rumble" would then finally move to light heavyweight, where he likely belonged all along. And ever since moving up to 205 pounds, he looked nearly unstoppable, losing only to current champion Daniel Cormier before retiring after a second loss to "DC.""
This was by far the worst screw-up in UFC history in terms of weight management.