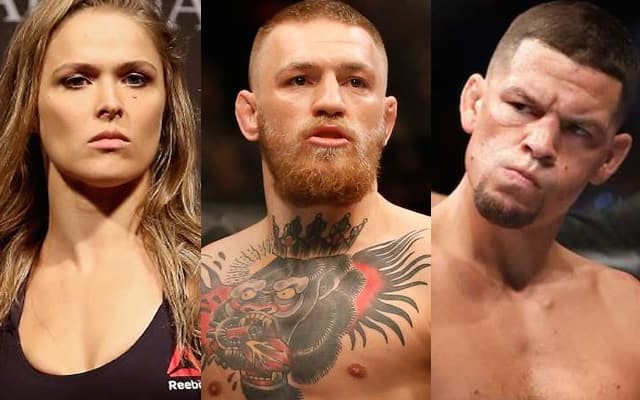 MMA fighters are no strangers to feuding with other fighters, and more often than not, they'll eventually settle their differences inside the cage.
But what happens when the bad blood stems from people outside of the sport?
In this article, we'll take a look back at 10 past and present UFC stars who have had run-ins with famous celebrities, from movie stars to pop icons.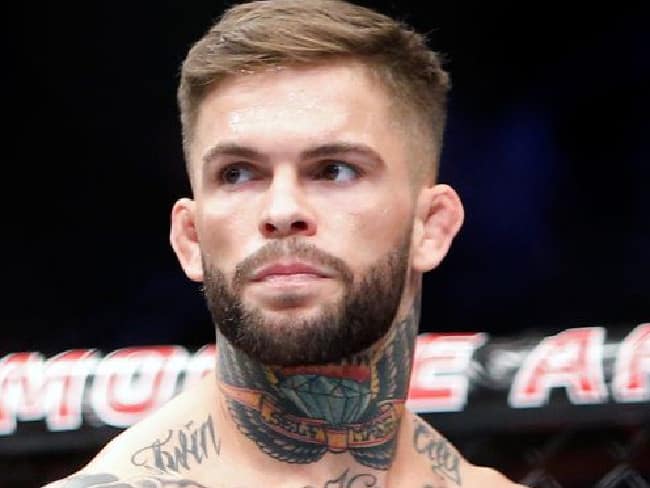 Cody Garbrandt vs. Jean Claude Van Damme
Martial arts movie icon Jean Claude Van Damme got on former UFC bantamweight champion Cody Garbrandt's bad side when he made a special guest appearance at Team Alpha Male last year.
JCVD began by taking the gym's star-studded roster of fighters through a 40-minute stretching routine and then started demonstrating some his famed kicking techniques on Garbrandt.
"He started playing with me, acting like he was going to throw some kicks, and he started throwing hands like slapping at me.
"I was like 'What the hell?' Then he f—king kicked me with that hook kick right in the teeth and I was like 'motherf—ker.' I was pissed, I was so mad. I looked over at Rob, then I looked over at Jean and I was like 'Rob, keep this motherf—ker away from me.'
"…I was like 'I'm going to rip his head off, but it's Jean-Claude what are you supposed to do?' All of a sudden he looks at me, drops to his knees and starts crying and is like "My champion!" and starts crying like that, so I felt hella awkward."

Thankfully, Garbrandt decided not to seek retribution and instead walked out the gym to cool off, but it's safe to say he won't be hanging out with Van Damme again anytime soon.