10 UFC Stars Who Had Beef With Celebrities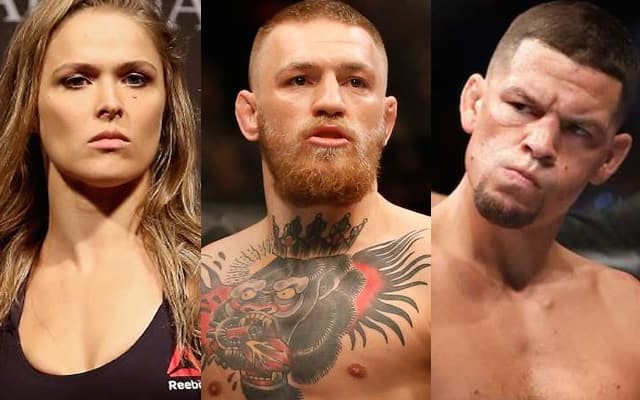 MMA fighters are no strangers to feuding with other fighters, and more often than not, they'll eventually settle their differences inside the cage.
But what happens when the bad blood stems from people outside of the sport?
In this article, we'll take a look back at 10 past and present UFC stars who have had run-ins with famous celebrities, from movie stars to pop icons.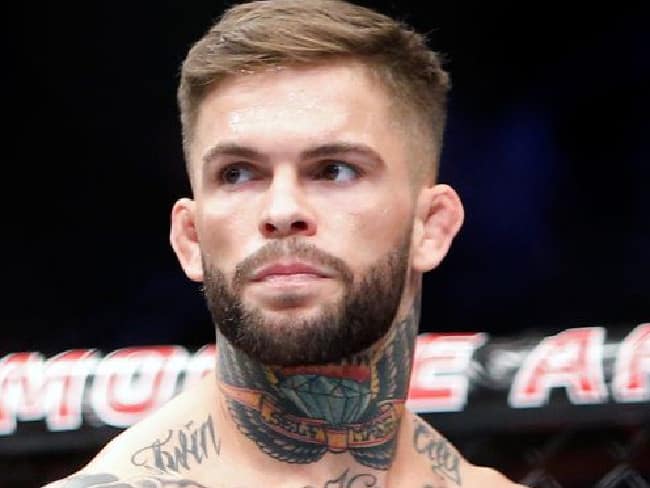 Cody Garbrandt vs. Jean Claude Van Damme
Martial arts movie icon Jean Claude Van Damme got on former UFC bantamweight champion Cody Garbrandt's bad side when he made a special guest appearance at Team Alpha Male last year.
JCVD began by taking the gym's star-studded roster of fighters through a 40-minute stretching routine and then started demonstrating some his famed kicking techniques on Garbrandt.
"He started playing with me, acting like he was going to throw some kicks, and he started throwing hands like slapping at me.
"I was like 'What the hell?' Then he f—king kicked me with that hook kick right in the teeth and I was like 'motherf—ker.' I was pissed, I was so mad. I looked over at Rob, then I looked over at Jean and I was like 'Rob, keep this motherf—ker away from me.'
"…I was like 'I'm going to rip his head off, but it's Jean-Claude what are you supposed to do?' All of a sudden he looks at me, drops to his knees and starts crying and is like "My champion!" and starts crying like that, so I felt hella awkward."
Thankfully, Garbrandt decided not to seek retribution and instead walked out the gym to cool off, but it's safe to say he won't be hanging out with Van Damme again anytime soon.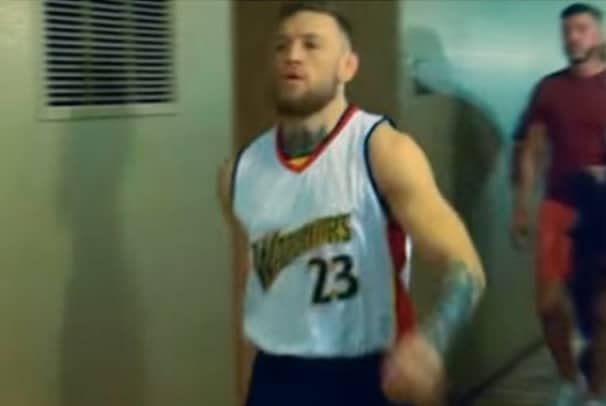 Conor McGregor vs. Draymond Green
When Golden State Warrior Draymond Green decided to take issue with Conor McGregor, it quickly became apparent that he'd bitten off far more than he could chew.
"We rocking with Floyd [Mayweather] bro not you," Green said alongside a picture of McGregor wearing what appeared to be his own No. 23 Warrior's shirt. "Take that off bruh."
However, McGregor was quick to respond and left Green with egg on his face.
"That's C.J Watson mate. I don't know who the f— you are," McGregor wrote, referring to the player who used to wear that jersey. "No disrespect tho kid, keep hustling and stay in school.

"Now ask yourself why I'm rocking C.j. when I don't know or give a f— about basketball. I dribble heads off the floor. Not a ball. This is no game here kid."

The real reason McGregor wore the jersey was to get a rise out of Mayweather since the boxer has spent two months in jail back in 2012 after for the domestic battery of his girlfriend, Josie Harris after discovering that she'd been exchanging texts with her "summer love," – the aforementioned CJ Watson.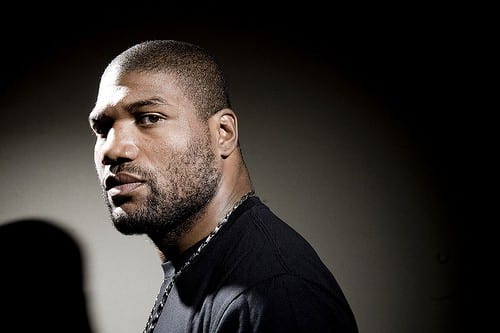 Quinton 'Rampage' Jackson vs. The Game
When former UFC light-heavyweight champion won the role of B.A. Baracus in the big-screen remake of 'The A-Team' in 2009, he came into the crosshairs of rap star 'The Game,' who had also auditioned for the part.
"He couldn't f*** with me," The Game told allhiphop.com in 2010. "No disrespect to Rampage, but my dude Rashad Evans whupped that a**. When he had that UFC fight against Rashad Evans and he lost, I felt like that was me. Don't you know n****? I play Mr. T better than you! I pity the fool! I went in there and I killed the Mr. T role on my screen test."
A former drug dealer, who was once shot five times and lived to tell the tale, 'The Game' was no stranger to trouble, but 'Rampage' had no qualms about calling him out.
"You can tell The Game this: if he wants to battle me, I can battle him," Rampage responded to fightersonly.com. "Here's what we can do – we can do a freestyle [rap] battle against each other, see who wins. Then we can act off against each other, see who wins. Then he can get in the motherf*ckin' cage with me and we'll see who wins. For real, tell The Game I said that."
'The Game' responded angrily to that call-out on Twitter.
"You a wrestler…….. so go wrestle n****," Game wrote. "Cuz if sumn happen to you out here, they lookin for me.. so keep it entertainment 'VALLEY N****.'"
Despite the tough talk, The Game never did directly respond to 'Rampage's' offer to get into the cage with him.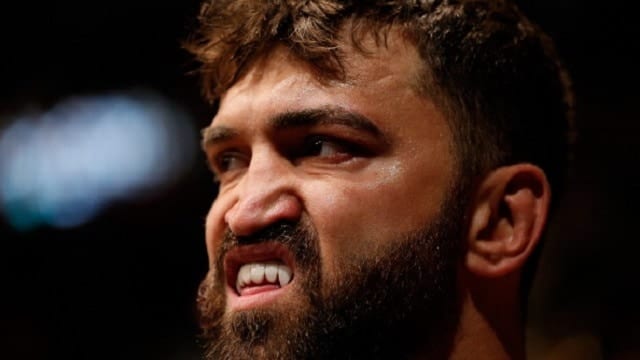 Andrei Arlovski vs. Russell Crowe
As a big fan of the movie, 'Gladiator,' former UFC heavyweight champion Andrei Arlovski was thrilled when he spotted Russell Crowe while attending a boxing match between Manny Pacquiao and Oscar De La Hoya back in 2008.
"I came up and addressed him, using all my English skills I got at the moment, and put all my charm into what I said: 'Mr. Crowe, I'm a huge fan of yours, can I take a photo with you?"
Apparently Crowe didn't know who the Belarusian fighter was and wasn't in the mood to give autographs, so he simply ignored the UFC star, while his bodyguard, who even by the 6′ 4", 240-pound Arlovski's standards was, "a really huge guy," intervened.
"This f*ckin' guy pushed me, I pushed him back. We almost start a fight."
At the time, Arlovski was coming off big KO wins over Ben Rothwell and Roy Nelson, so regardless of how big Crowe's hired goon was, it's probably just as well that 'The Pitbull' didn't lash out, but it safe to say he's not in a hurry to watch 'Gladiator' again.
"Since then I don't like Russell Crowe," Arlovski admitted ruefully.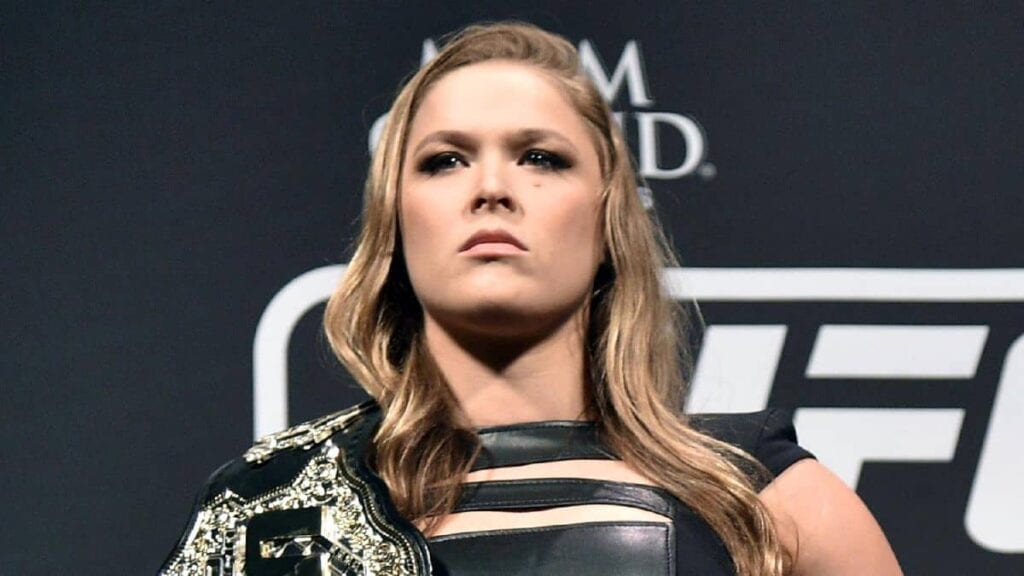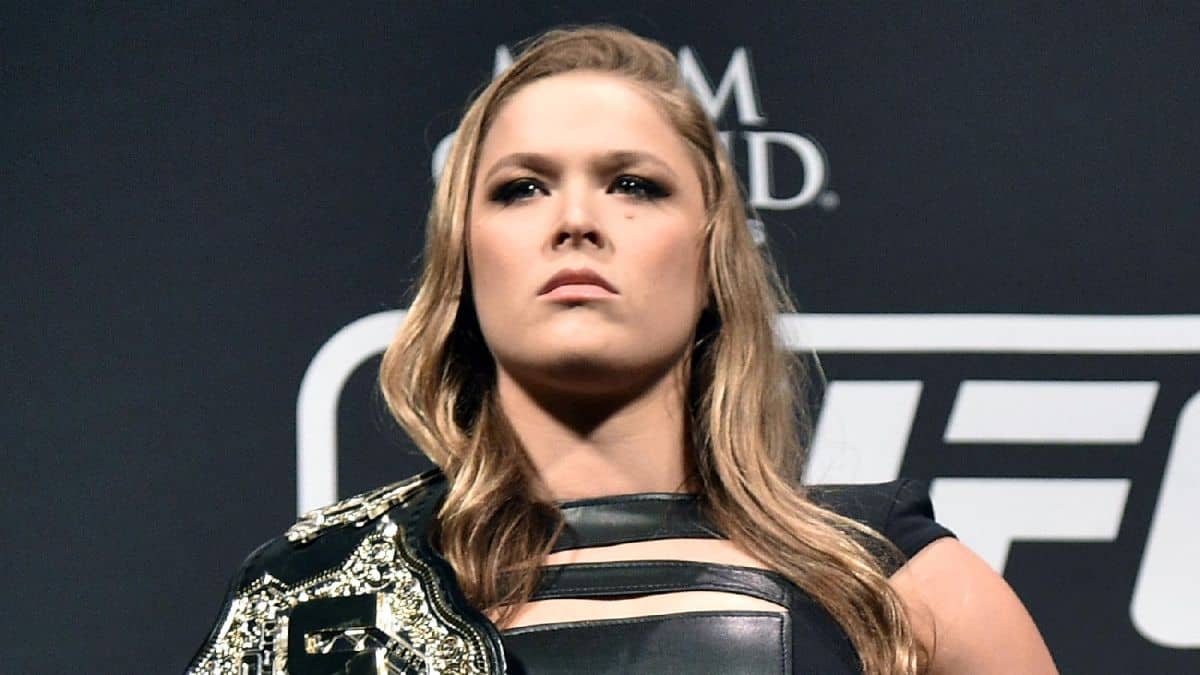 Ronda Rousey vs. Justin Bieber
Pop star Justin Bieber incurred the wrath of Ronda Rousey in 2015 when he snubbed her request to get an autograph for her younger sister at the Cannes film festival.
"I walked over there and said 'Excuse me…' and he turned around and said 'I've already taken a billion pictures today,'" Rousey recounted to Cosmopolitan magazine. "I said 'yeah, but, she's the only 16-year-old girl at the whole party'… and he goes 'a billion' and walks off and totally snubbed my little sister."
Bieber didn't apologize until a month later when her comments were brought up during an interview on Entertainment Tonight.
"I don't remember this happening, so, Ronda, I'm sorry. Don't kick my a**!" Beiber said.
That could have been the end of the story, but Bieber's apology rang hollow given his remarks later in the same interview.
"Did you see Ronda Rousey?" Bieber said in reference to her loss against Holly Holm at UFC 193 that weekend. "She got knocked out cold! Oh my God, she got knocked out so bad. Yeah no, she got pummelled."
Apparently, Bieber was still holding onto the grudge a year later as when Rousey lost again to Amanda Nunes, he couldn't resist sticking the boot in again.
"You just got knocked the f*** out." He wrote.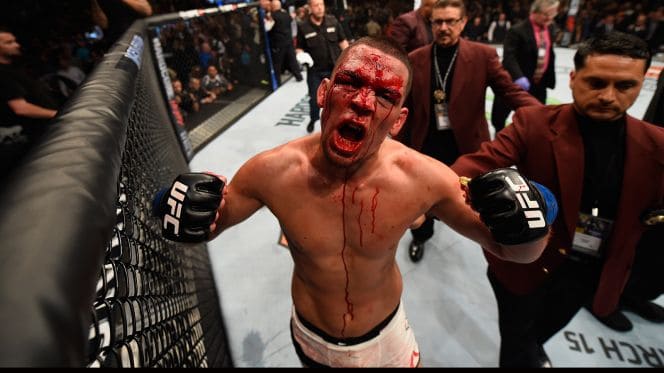 Nate Diaz vs. Justin Bieber
Ronda Rousey isn't the only UFC fighter who Justin Bieber has had run-ins with, as he also made the mistake of bad-mouthing Nate Diaz too.
When Diaz submitted Conor McGregor at UFC 197 in 2016, Bieber claimed it, "broke my heart," and then proceeded to criticize the winner.
"No bandwagon but Conor is a true champion, fights with style and finesse, all the respect to Nate but his style is terrible," Bieber stated on Twitter, presumably while wiping tears from his eyes. "Nate has crazy heart respect."
Diaz later responded on Instagram, saying that, "Bieber is a hater," alongside a drawing of him giving the pop star one of his infamous 'Stockton slaps.'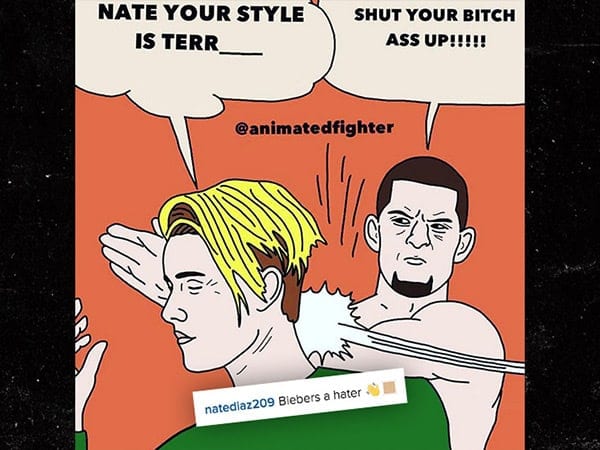 Just days later, Diaz showed up at a club in L.A. where Justin Bieber also happened to be, but before any trouble started Bieber quickly tucked his tail between his legs and asked if they could end the bad blood between them.
"Oh, that's how you squash beef here?" Diaz replied wryly, but he accepted the offer nonetheless – which is why Bieber's head still remains attached to his shoulders.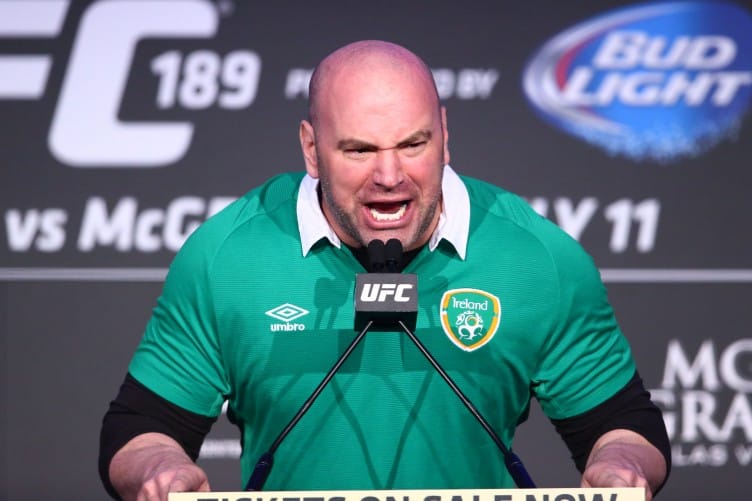 Dana White vs. Justin Timberlake
UFC president Dana White is known to go out of his way to interact with fans attending UFC events, but not everyone has the same mindset.
White found that out firsthand when he went backstage with his wife and kids at the Nickelodeon Awards in 2013.
"The biggest d—head back there was Justin Timberlake," White told Sports Illustrated. "Just such a complete jack off, yeah. Just couldn't have been a bigger d—. I don't know if he's a UFC fan or not, but I'm not a big Timberlake fan. Takes two seconds to say hi to a kid. Takes two seconds. I never run by anybody."
However, White's beef with Timberlake didn't last long as when word got back to the singer, he reached out personally to the UFC head honcho to apologize.
"Hey @jtimberlake thanks for the call. Very stand up and classy!!! Much appreciated #respect," White wrote on Twitter afterward.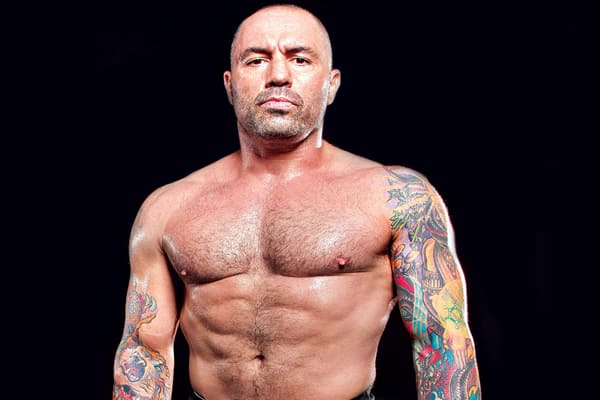 Joe Rogan vs. Wesley Snipes
While UFC color commentator Joe Rogan and movie star Wesley Snipes didn't necessarily have any bad blood between them, they did almost fight in the cage over a decade ago.
This was back in 2005 when Snipes was in trouble with the IRS and was looking for ways to make money fast, so he approached former UFC producer Campbell McLaren with the idea of fighting fellow actor Jean-Claude Van Damme on pay-per-view.
However, McLaren suggested he face Rogan, a former karate champion and BJJ practitioner, instead, and Snipes agreed.
Rogan began training for several months, and though the fight later fell through, he's convinced he would have emerged victorious.
"If I get a hold of someone who doesn't know jiu-jitsu, I'm pretty sure I'm choking the f—k out of them," Rogan said on his 'Fight companion' podcast.
"[Snipe's'] never wrestled, he never had a competitive martial arts match, whether it's a kickboxing fight or karate fight. I was like 'I'm gonna choke the f—k out of this guy. I'm gonna get a hold of him, and I'm gonna squeeze the s–t out of him, and they're gonna give me a lot of money, and he's probably not even gonna get hurt.'"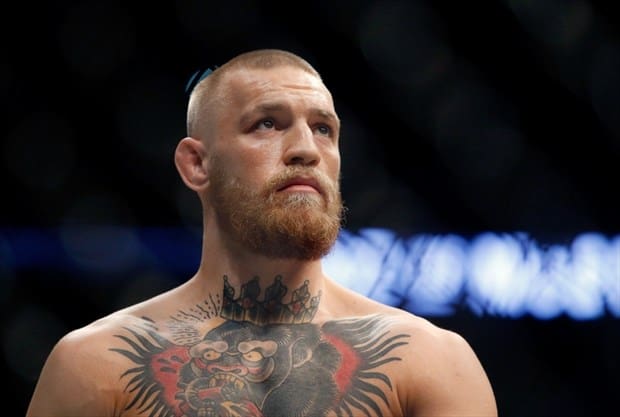 Conor McGregor vs. P. Diddy
Conor McGregor was still establishing himself in the UFC when he met P. Diddy at UCLA college football game back in 2013, and he came away less than impressed with the rap star.
"P Diddy's a little up his own a**, to be honest," McGregor later said on the Late, Late Show in his native Ireland.
"He didn't even want to get in the picture, barely shook my hand. I was about to just give him a left to the chin, real quick.

"This is LA isn't it, you just go around meeting people, so I'm just having fun, But, P Diddy was on the bottom of the list of people I wanted to meet. Especially after finally meeting him."
Diddy stayed quiet after McGregor roasted him, but it's perhaps no coincidence that the rap mogul booked himself a ringside ticket to watch Floyd Mayweather box the UFC fighter in Las Vegas last year.
Afterwards, Diddy courted controversy by accusing the referee of "racially profiling" due to the fact he ended the fight before the boxing star had an opportunity to knock out McGregor.
"Can we see a motherf***er knocked out?" Diddy questioned on a live video stream. "Can we see someone on the ground besides us?"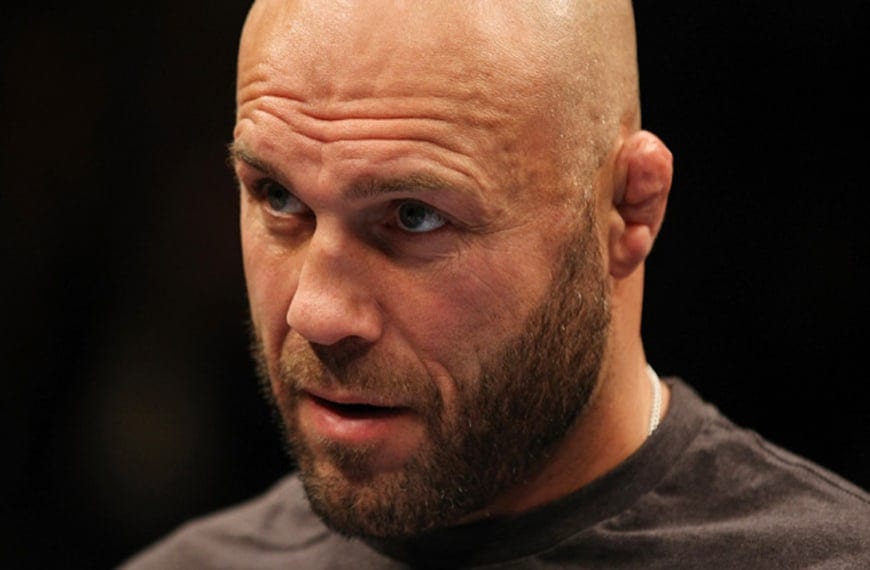 Randy Couture vs. Steven Seagal
A light-hearted remark made by UFC hall of famer Randy Couture when he retired from the sport in 2012 almost led to him having a fight with martial arts movie star Steven Seagal.
"I think everything I set out to do, I managed to pull off, and it has been an amazing journey for 15 years," told reporters, before joking, "Not unless (Steven) Seagal wants to sign up."
The tongue-in-cheek nature of the remark apparently flew right over Seagal's head.
"I'm kind of confused why he would say that, but I'm here, anybody can find me anytime and any place," Seagal stated on The MMA Hour show. "If Randy really wants to fight me, he can fight me anytime he wants.
"It would be for free, and it would be someplace where there are no witnesses."
Fortunately for Seagal, who was nearly 60 at the time, the three-time UFC heavyweight and two-time light-heavyweight champion didn't call his bluff.
"I'm not surprised that he wants to do it in private, remote location where nobody could see it happen," Couture told CagePotato."Obviously I intended it as a joke.