The UFC has become a star-driven business over the years, and as we move into 2018 there are a number of fighters who are vying to become the next big thing in the promotion.
In this article, we'll home in on ten fighters who have shown the potential make a big impact in the coming year, from breakthrough prospects poised to take the next step towards stardom to established talents who are on the verge of becoming major draws for the UFC.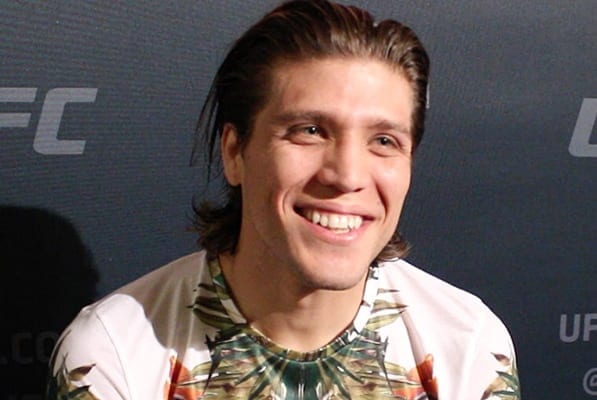 Brian Ortega
Brian 'T-City' Ortega has been tipped as a star of the future for some time now, and 2018 looks like being the year that could see him fulfill that destiny.
Ortega breezed through 2017 with his unbeaten career record still intact at 13-0-1, while also earning the biggest victory to date by submitting Cub Swanson via guillotine choke in December.
That fight proved to be another Brazilian jiu-jitsu masterclass and it marked the 26-year-old's fifth win in a row inside the Octagon, taking him to No.3 in the featherweight rankings and on the verge of title contention heading into the new year.
Ortega also has the kind of look and laid-back personality that suggests widespread popularity could be within his grasp, and Dana White is known to be a big believer in his ability to become a big star.
"The kid is incredible and he is absolutely, positively the future," White declared after his latest victory, while also praising him for being a "grounded, humble, down-to-earth kid," who told the UFC president immediately after his latest victory that he wants to use his growing reputation to do charity work.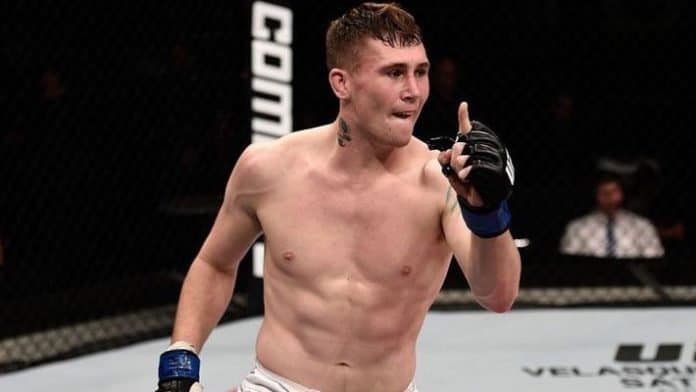 Darren Till
Liverpool, England's own Darren Till marked himself out as one of the most exciting emerging talents in the UFC over the past year.
Despite being brought up in the UK, Till lived and trained in Brazil early in his career, compiling a 12-0 record before being picked up by the UFC in 2015.
Till picked up a win and a draw in his first two outings, but injuries and personal issues then kept him out of the Octagon for a year-and-a-half.
However, Till has impressed since his return, starting with decision wins over Jessin Ayari and Bojan Velickovic, but the fight that really put him on the map was his encounter with Donald Cerrone in October.
This was a major step up in competition, but Till took it all in his stride and looked better than ever as he dominated 'Cowboy' on the feet with his technical, powerful striking that resulted in a TKO in the final minute of the first round.
That put the welterweight division on notice that he was a major force to be reckoned with, and combined with his supreme self-confidence, the No.7 ranked contender seems destined for big things if he can continue his current wave of momentum.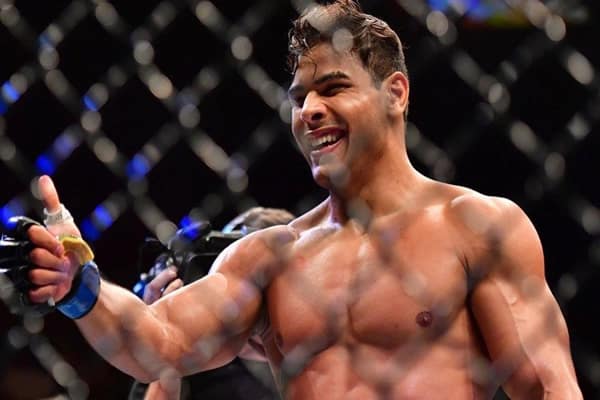 Paulo Costa
Over the past few years we've seen a lot of Brazilian greats begin to fade away as age catches up with them, but one fighter who has been giving the nation's passionate fans hope for the next generation more than any other is Paulo 'The Eraser' Costa.
So far the 26-year-old former Jungle Fight middleweight champion has remained undefeated in his 11-fight career, with all of his finishes coming inside the distance, and that includes three victories by way of strikes since joining the UFC in 2017.
That trio of TKO stoppages started with Garreth McClellan and Oluwale Bamgbose, and he's since followed that up with a thoroughly convincing victory over former welterweight champion Johny Hendricks in November to end his 2017 campaign on a high.
Currently, Costa is still only ranked No. 15 in the middleweight division, but with his imposing physique, dangerous striking and impressive finishing record he's got all the attributes to become Brazil's next big star and make serious strides up the rankings in 2018.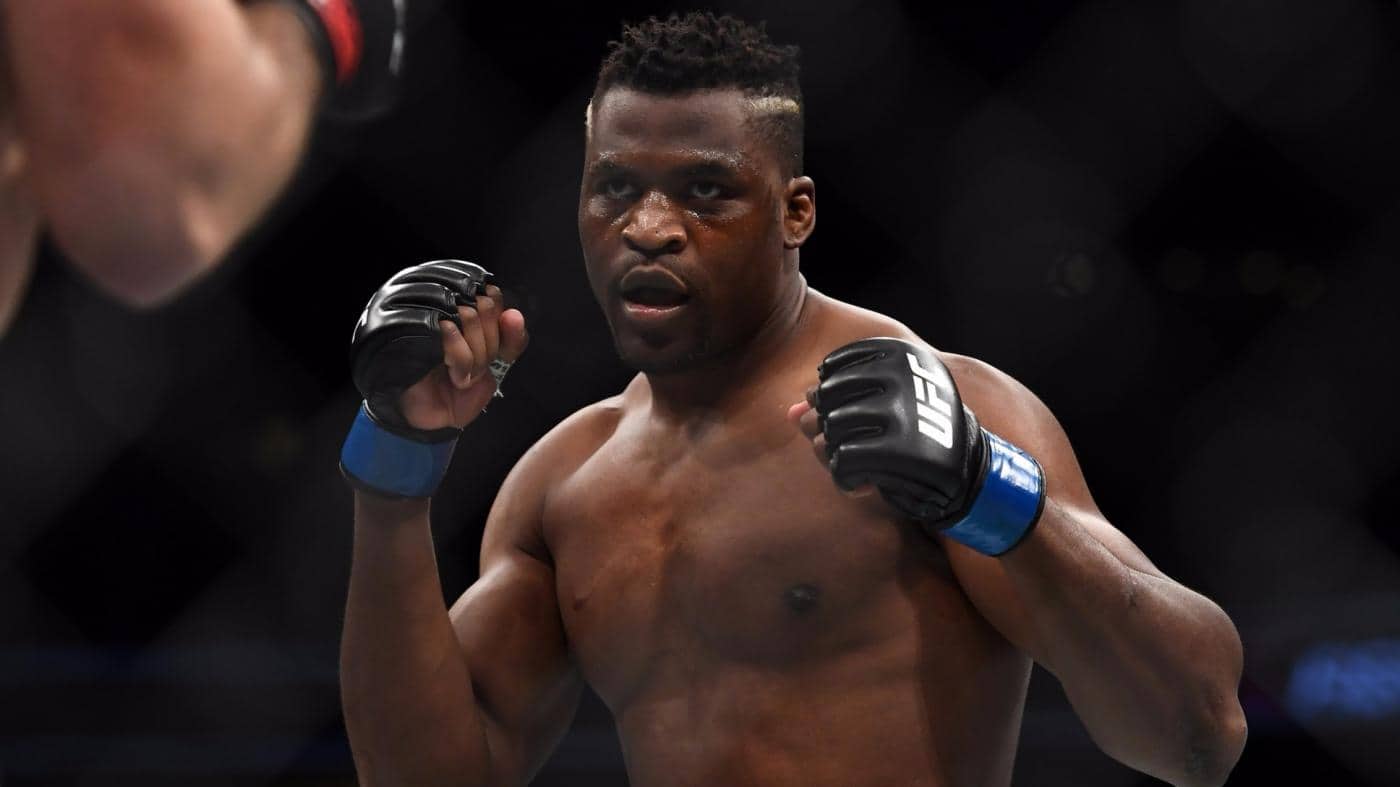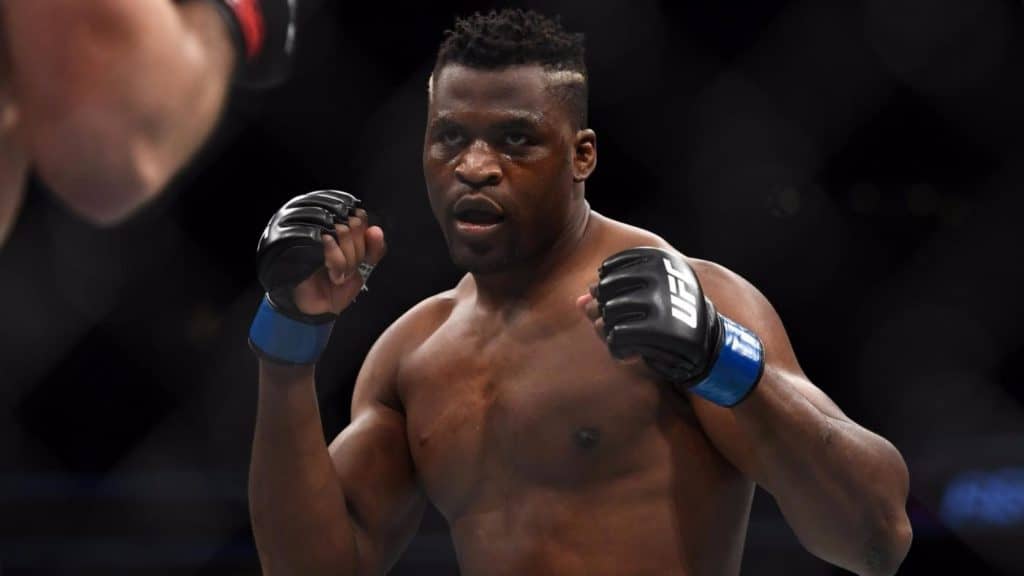 Francis Ngannou
Francis Ngannou is already well down the road to becoming a star with a serious buzz building around 'The Predator' in the past year thanks to his destructive first-round T/KO wins over Andrei Arlovski and Alistair Overeem.
His finish against 'The Reem' in particular was one of the most devastating of the entire year, almost removing the Dutch star's head from his shoulders with a devastating uppercut.
That was Ngannou's sixth UFC victory in a row and rightly earned him a shot at Stipe Miocic's heavyweight title at UFC 220 later this month.
The UFC's aging heavyweight division has been crying out for fresh blood for a long time and Ngannou has so far appeared to tick all the right boxes, from his hulking physique through to his highlight reel finishes.
As such, if he can produce the performance of his career to defeat Miocic then it would complete a remarkable rags-to-riches story that would propel him to the next level of fame and fortune and complete his transition to becoming a major star in the sport.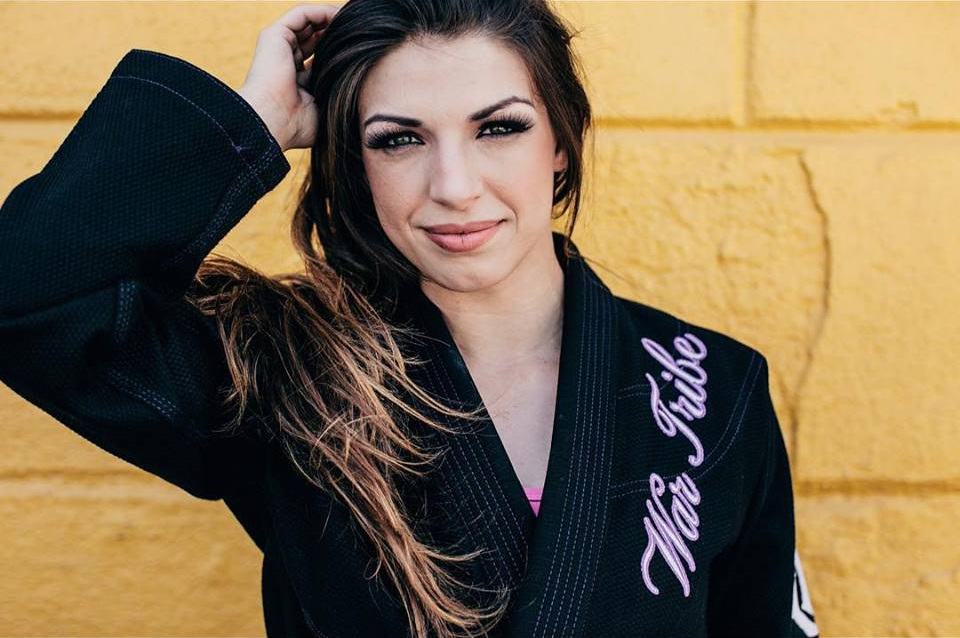 Mackenzie Dern
Since the rise of Ronda Rousey, no female fighter has attracted so much interest so early in her MMA career as Brazilian jiu-jitsu ace Mackenzie Dern.
As a two-time BJJ world champion who is considered one of the best of her generation in that sport, the 24-year-old Dern was already well known before her crossover to MMA in the summer of 2016.
Since then she's compiled an unbeaten 5-0 record while fighting for the likes of LFA (Legacy FC) and Invicta FC and showed off her grappling skills in the process with three submission victories, including a rare Imanari choke.
The UFC was quick to recognize Dern's star potential and have quietly had her under contract for some time, while still letting her gain valuable experience in other promotions.
However, Dern started the year off with a bang by announcing that she is set to make her debut in the promotion at UFC 222 in March, and if she lives up to expectations there, the sky is the limit for this star in the making.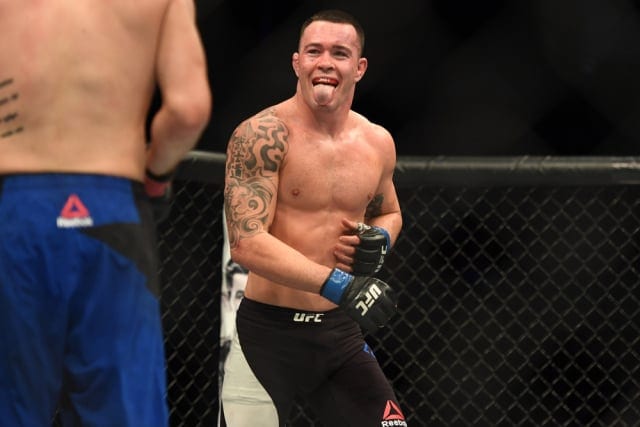 Colby Covington
Love him or hate him, Colby Covington made big strides in 2017 towards becoming the kind of fighter that everyone knows and is talking about.
That's been partly due to his outspoken, unfiltered views, which have rubbed some people the wrong way and had the entire nation of Brazil baying for his blood, but at the same time has ensured he's been hitting the headlines on a regular basis.
Meanwhile, the most important factor is that he's been able to back of his words with action, as he's rampaged up the welterweight ranks over the past two years, with his dominant wrestling getting the better of top grapplers like Demian Maia and Dong Hyun Kim, leaving him almost within reach of a title shot as the No. 3-ranked contender.
So, Covington appears to be in a position to do big things in the coming year, though the fact that he continually courts with controversy means that there's always a risk that he could cross the line and land himself in trouble that could hamper his progress if he's not careful.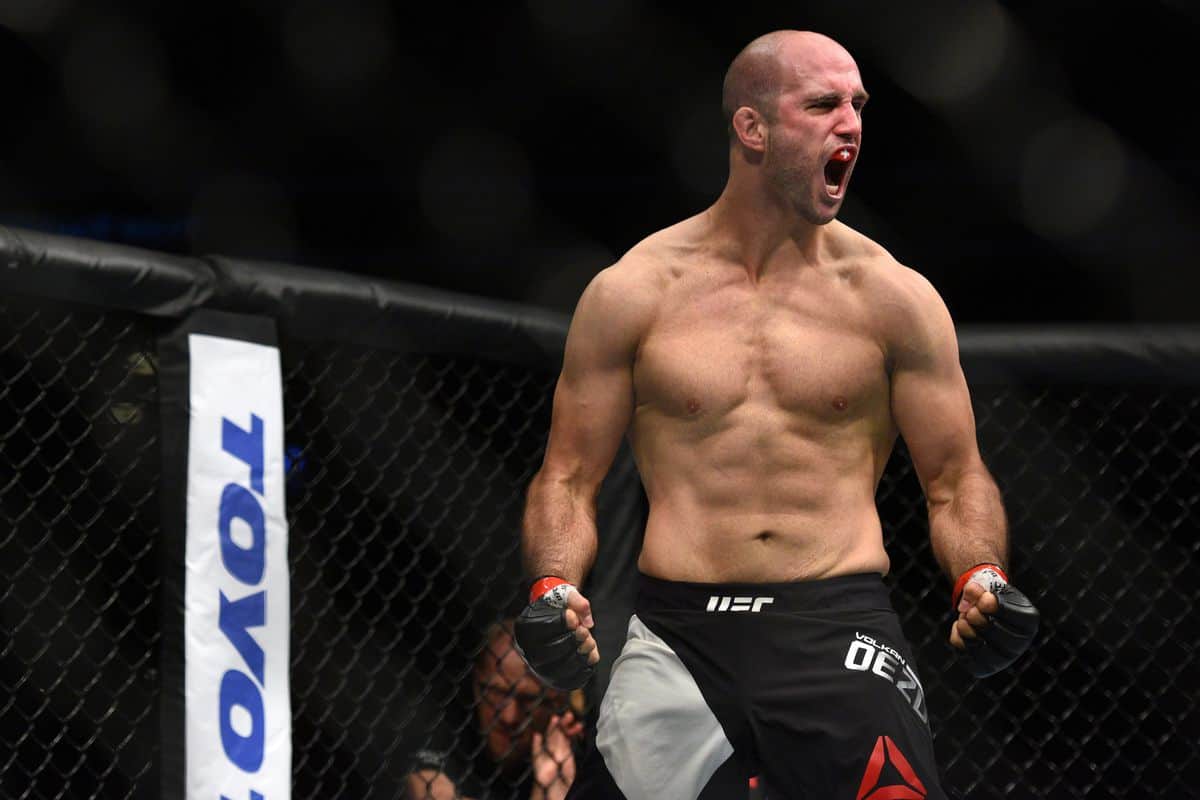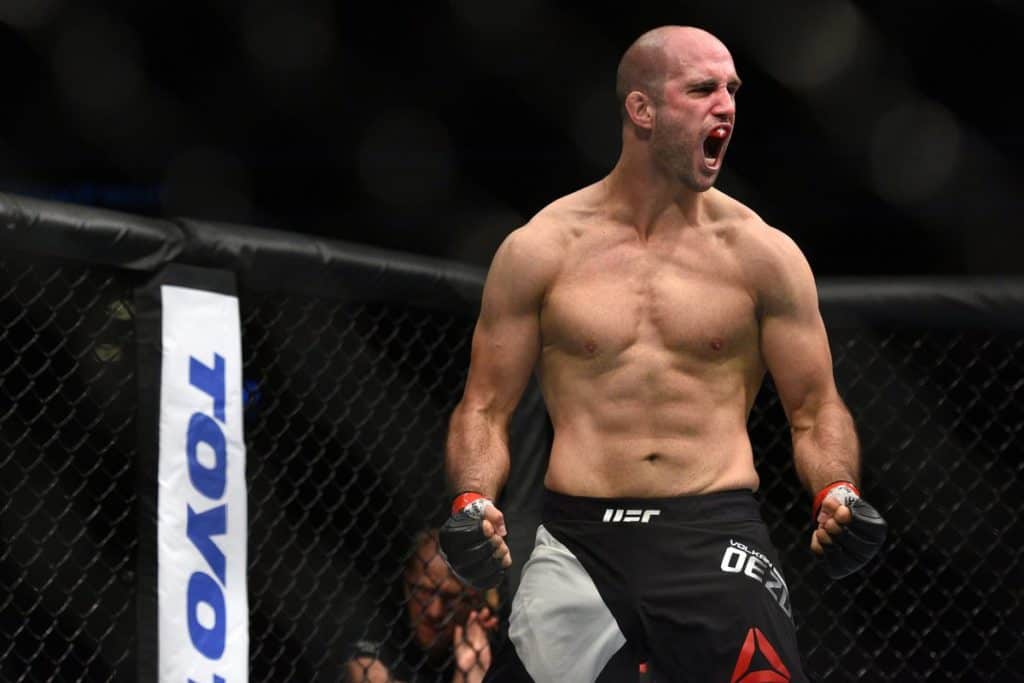 Volkan Oezdemir
Swiss light heavyweight fighter Volkan Oezdemir emerged as the most unlikely success story of 2017 in the Octagon.
Nobody thought much of it when Oezdemir first joined the UFC ranks at the start of the year, but a split decision win over Ovince Saint Preux, followed by swift first-round finishes against Misha Cirkunov and Jimi Manuwa has made everyone sit up and take notice.
Oezdemir's rise has come at a time when the 205-pound division has been at a relatively low ebb, and as such he's cut through the rankings like a hot knife through butter, to the extent that he is now set to fight current champion Daniel Cormier for the title in just two weeks' time.
Has Oezdemir just been exceptionally lucky so far or is he the real deal? We won't have to wait long to find out as he fights 'DC' later this month, and if the underdog emerges victorious, then a new star will be born in a manner that will send shockwaves throughout the MMA world.
Zabit Magomedsharipov
Zabit Magomedsharipov isn't exactly a name that rolls off the tongue, but if he keeps performing at the level he has so far in his brief tenure in the UFC then it's going to one that becomes ingrained in everyone's memory.
Like Khabib Nurmagomedov, Magomedsharipov hails from Dagestan and has had a similarly impressive winning streak in the sport that includes becoming Russian promotion ACB's featherweight champion prior to joining the UFC in May of 2017.
A well-rounded fighter who is as exciting to watch on the feet as he is deadly on the mat, Magomedsharipov has so far claimed back-to-back 'Submission of The Night' victories in the Octagon, including an anaconda choke finish last time out.
Magomedsharipov has yet to break into the 145-pound rankings, but those closest to him are already predicting big things, with his training partner Frankie Edgar having claimed that he's one of the best talents he's ever trained with and has the makings of a future champion, while respected coach Mark Henry assessed him as "the first natural MMA fighter I've seen," and claims he has the skills to "destroy" Conor McGregor.
He'll have to work his way up the featherweight ladder before that, but the 26-year-old shows a great deal of promise and by the end of the year could well have built up a major head of steam in the division.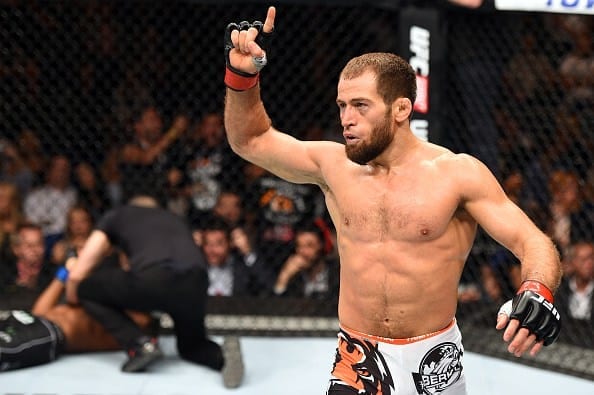 Mairbek Taisumov
Despite sporting one of the most impressive finishing records in the UFC at this moment in time, Mairbek Taisumov hasn't yet become a notable name in the sport beyond the hardcore fan base.
The 29-year-old lightweight fighter is currently riding a five-fight winning streak inside the Octagon, with all five having been finished by way of T/KO, and the last three being impressive enough to earn him 'Performance Of The Night' bonuses.
However, the Chechen fighter's rise to stardom has been hampered by the fact that he's had struggles getting a visa in the United States, so he's had to fight infrequently on lower profile European UFC cards and has yet to face a big-name opponent.
Taisumov speaks four languages, including English, and has declared in no uncertain terms that he can't wait to fight top 10-ranked opposition, confidently telling RT that, "I will smash them."
Taisumov is admittedly somewhat of a wildcard pick here, but if he can get his issues sorted out and start to fight frequently against more established opposition then he has the talent, heavy hands, and personality to be a fighter that fans will be clamoring to see more of by the end of 2018.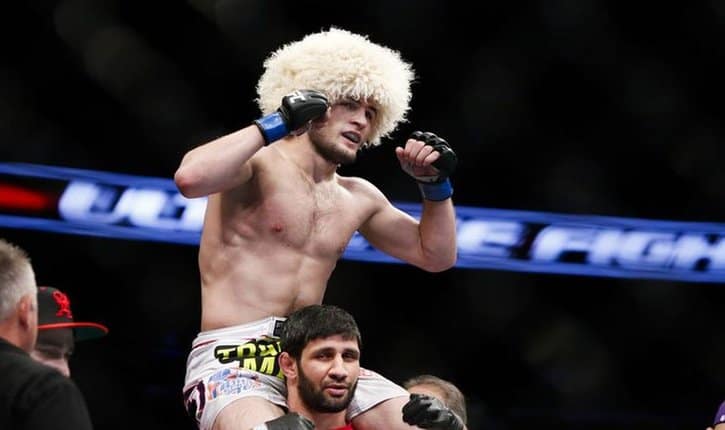 Khabib Nurmagomedov
At first glance it may be surprising to see Khabib Nurmagomedov on this list as he's already on a nine-fight UFC winning streak and has a fervent fan base in Russia, not to mention many avid supporters around the world.
However, when you consider that Nurmagomedov's hugely impressive domination of Edson Barboza at UFC 219 at the end of the year was the first time that he'd had even featured in the co-main event of a UFC pay-per-view, let alone a main event, then you begin to realize that the promotion has barely even scratched the surface in terms of his potential to become a major star.
Of course, it should be noted that part of the reason for this is that Nurmagomedov has been struggling with injuries and weight-cutting issues, leaving him with just four UFC fights in the past four years.
Nurmagomedov is in a better place now though and has made changes to his training regime as he aims to fight three times in the coming year for the first time since 2013, and UFC president Dana White has already suggested that an interim lightweight title fight with Tony Ferguson could be next with an even bigger fight to follow:
"Khabib looks like an unbelievable force," White told Kevin Iole recently. "The guy is a star in the making and now everyone wants to see Khabib vs. Conor [McGregor]."
In other words, if he stays healthy and can maintain his unbeaten record against the best the division has to offer in 2018, then it could be the year that 'The Eagle' finally soars to the very summit of the sport.