10 Of The Most Exciting MMA Fighters To Watch Today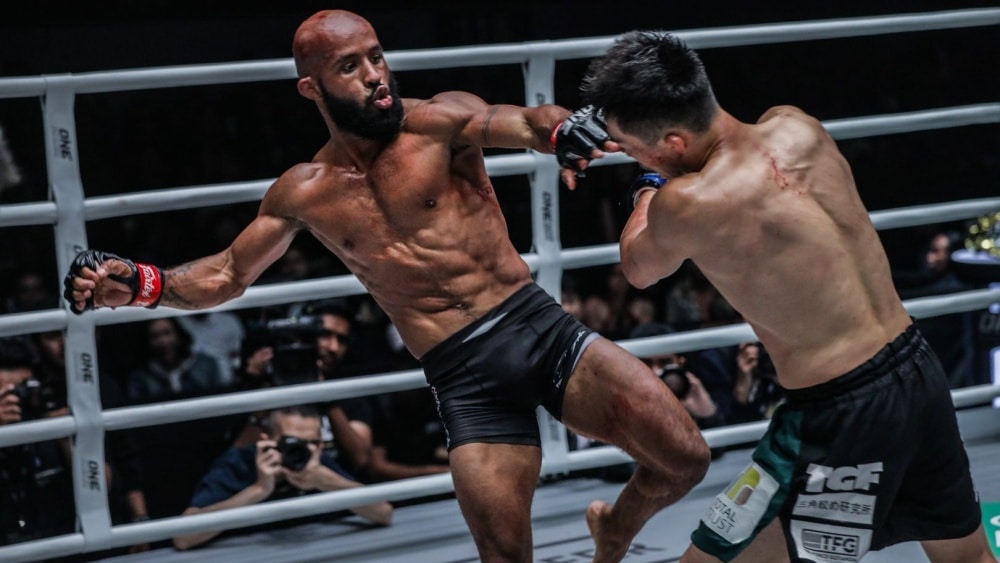 Guest post by Evolve MMA, Asia's premier championship brand for martial arts. It has the most number of World Champions on the planet. Named as the #1 ranked martial arts organization in Asia by CNN, Yahoo! Sports, FOX Sports, Evolve MMA is the top rated MMA gym in Singapore.
Mixed martial arts have come a long way in the past two decades. Gone are the days where MMA was a fringe sport most people had never heard of. Thanks to promotions like the Ultimate Fighting Championship, Pride FC, and ONE Championship, MMA now has mainstream status, and it's the fastest-growing combat sport in the world. It's only a matter of time before it surpasses boxing as the most popular combat sport.
One of the reasons why MMA has grown so much is the exciting nature of the fights. You never know if you're going to get a knockout, submission, or grappling clinic. Fights can end in so many ways; you might miss a finish if you blink while watching.
Mixed martial arts has also been blessed with colorful personalities that entertain crowds with their antics and fighting skills.
Ten most exciting MMA fighters today
Ready for some excitement? Here are the ten most entertaining active MMA fighters:
Lee made himself a part of MMA history in 2019, defeating MMA legend Shinya Aoki to win the ONE Lightweight World Championship, becoming the promotion's youngest men's champion ever. Expect fireworks whenever Lee walks inside the cage, with 14 of his 15 wins coming via stoppage.
During his last outing against Ok Rae Yoon, Lee lost the lightweight title, getting the short end of a controversial decision. Without a doubt, Lee will be looking to send a strong message when these two collide again.
Dustin Poirier has paid his dues over the years. He finally established himself as a contender a few years ago via securing the Ultimate Fighting Championship's interim lightweight title. He lost the unification match against Khabib Nurmagomedov, but he did manage to avenge his loss to Conor McGregor, defeating the Irishman twice in 2021.
Poirier had another chance to secure the title at the end of 2021, but he ended up getting submitted by Charles Oliviera after dominating the first round.
3) Demetrious Johnson
The "Mighty Mouse" dominated the UFC's flyweight division as the champion for over six years before losing a controversial decision to Henry Cejudo. He ended up with ONE Championship via a trade for Ben Askren.
Johnson won his first few fights in ONE Championship, securing the ONE Flyweight World Grand Prix Championship. However, he lost his contest with Adriano Moraes while challenging for the ONE Flyweight World Title, getting finished for the first time in his career. DJ's well-rounded approach to MMA is a thing of beauty when he's firing on all cylinders.
4) Reinier de Ridder
Ridder isn't a fan of letting judges decide the outcomes of fights. Currently sporting a 14-0 professional MMA record, 12 of his victories coming via stoppages. The Dutchman won the ONE Middleweight Championship in 2020 by submitting Aung La Nsang, then he moved up a weight class on short notice in 2021 and defeated Nsang once again for the promotion's light-heavyweight title. All eyes are now on the double champion.
5) John Lineker
Appropriately nicknamed "Hands of Stone," Lineker is arguably the closest thing to the legendary Mike Tyson in MMA. 16 of his 34 wins came by knockout, and he's defeated several of the biggest names in the bantamweight and flyweight divisions.
Linekar is currently on a three-fight win streak since signing with ONE Championship, with two knockouts already under his belt. Linekar is set to fight for the bantamweight belt in his next outing.
6) Charles Oliveira
Charles Oliveira is the most entertaining Brazilian Jiu-Jitsu specialist in mixed martial arts right now. Unlike other BJJ aces that have come before him, Oliveira is equally as comfortable getting into striking exchanges, with a well-rounded Muay Thai game and a chin that has saved him multiple times in his career.
His chin helped him to survive a rough first round against Michael Chandler before coming back and winning via TKO in the second round. During his first title defense against Dustin Poirier, his chin saved him again, surviving a brutal first round and forcing a tap in the third round.
Gaethje is one of those fighters who always bring their best for every opponent. His aggressive, constantly moving forward style has earned him wins against contenders like Michael Chandler, and there's never a dull moment during his fights. Gaethje finished seven of his last eight opponents, and he's next in line for a shot at the UFC's lightweight title.
Francis has one of the most inspiring stories in MMA. Aptly nicknamed "The Predator," Ngannou quickly made a name for himself in the UFC and built up a lot of hype around him. All that came to an end when he came up short during his first chance for the heavyweight title against Stipe Miocic.
Everyone was convinced he was all hype at that point. Francis made things worse by following up that performance with what ended up being the worst performance of his career against Derrick Lewis. The UFC contemplated cutting him from their roster at that point.
Since then, Francis has been on a tear, and he avenged his loss to Stipe during their UFC 260 rematch, claiming the promotion's heavyweight title. All 16 of Ngannou's wins came via stoppage.
9) Jiri Prochazka
Prochazka has quickly established himself as a top contender in the UFC's light-heavyweight division, securing impressive knockout victories over big names like Dominick Reyes and Volkan Oezdemir. He's a consummate finisher, and 27 of his 28 victories came via stoppage.
At this rate, it's only a matter of time before Prochazka gets a shot at the promotion's light-heavyweight belt, and you wouldn't want to miss that fight.
10) Israel Adesanya
Israel Adesanya is the biggest star to hit the MMA scene since Conor McGregor. He has an entertaining kickboxing style that reminds many fans of Anderson Silva during his prime.
Adesanya isn't just a technically gifted fighter; he has an outgoing, fun personality that makes fans gravitate towards him. From cool dance moves to impressive knockout finishes against fighters like Robert Whitaker and Paulo Costa, Adesanya has it all.