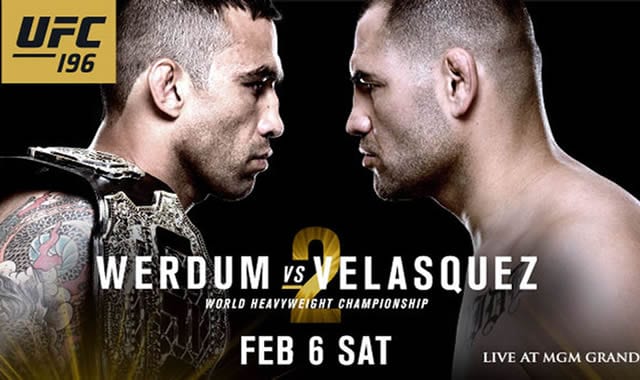 Fabricio Werdum vs. Cain Velasquez II
Fabricio Werdum produced an upset win over Cain Velasquez at UFC 188 to lift the heavyweight title, but with the former champion's camp blaming his loss on difficulties coping with the altitude in Mexico City, it was only a matter of time before they'd step into the Octagon together again.
The rematch was all set to headline the UFC 196 event on Superbowl weekend in February of 2016, but with just a couple of weeks to go Velasquez pulled out due to a back injury, and Werdum also abandoned ship a few days later citing a knee issue.
The fight cancellation had major ramifications, with the UFC eventually taking a big financial hit by opting to rebrand what's traditionally one of their biggest PPV's of the year to a 'Fight Night' show on free TV due to the weakened line-up.
With Velasquez out of action for some time, Werdum would instead go on to make his first title defense against Stipe Miocic at UFC 198 and was KO'd in the first round.
Werdum and Velasquez will now finally meet for a second time at UFC 207 in December, but this time there won't be a title on the line.