From the very beginning, there has been a fair share of post-fight meltdowns in MMA history.
Whether it was MMA's original bad boy, Tito Ortiz, nearly inciting a riot with the Lions Den after his victory of Guy Metzger or Ronda Rousey going AWOL after losing the women's bantamweight title, post-fight freakouts are must-watch TV.
The term meltdown or even freakout is a bit subjective. So for the purpose of this list, we will define meltdown as 'a sudden loss of control over one's feeling or behavior.'
So with that in mind, we scoured the combat sports landscape to bring you 10 of the biggest post-fight meltdowns in MMA history.
The list starts here, enjoy.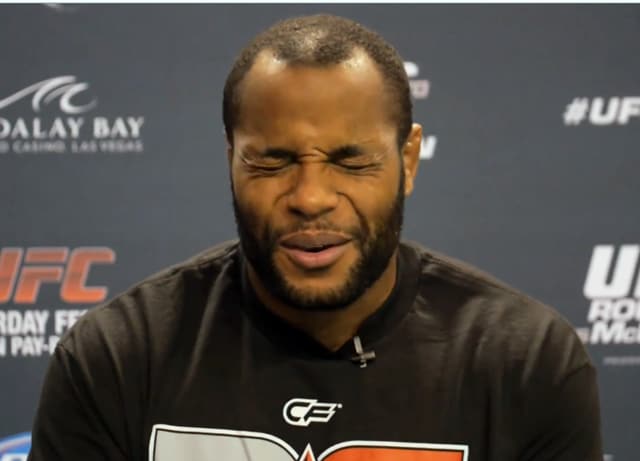 Daniel Cormier
Before Daniel Cormier became the undisputed "baddest man on the planet" by defeating Stipe Miocic at UFC 226 and thus becoming the first man ever to hold both the light heavyweight title and the heavyweight strap at the same time, he was one of the internet's hottest memes.
Cormier met his longtime rival Jon Jones for the light heavyweight title at July 2017's UFC 214 from Anaheim, California. Although "DC" faired well in the early going of the five-round fight, Jones was the better man on that night. He knocked Cormier out with a third-round head kick to regain the title before testing positive for steroids.
Sadly, the image of a grown man in tears is what most people remember from UFC 214.
The crying face Cormier meme quickly became the web's newest way to express one's unpleasantries, joining the famous crying Michael Jordan meme in the process.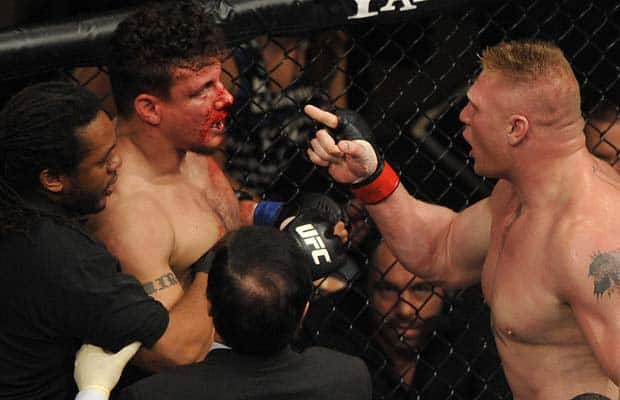 Brock Lesnar
Brock Lesnar just may be the meanest man to have ever competed inside the octagon and for that matter, the meanest person to have ever lived.
When you think of a post-fight meltdown, Lesnar may not come to mind, but his actions after defeating rival Frank Mir at UFC 100 sure fit the bill.
"The Beast" got his revenge on Mir at UFC 100 after losing his UFC debut to him just one year prior. Lesnar pounded Mir out in such a violent way that it blurred the lines of sport and assault. But what fans will remember most about that night was the way Lesnar acted after destroying Mir.
After smashing Mir out, Lesnar ran up to the cameras still seething and foaming from the mouth. He spat at the camera, threw his mouthpiece and ran back up to Mir as if to continue the beating. Then to top it off, he went on his now-infamous post-fight rant where he berated Bud Light and said he may 'climb on top of his wife' that evening. Classic stuff.
Also sounds like a meltdown to me.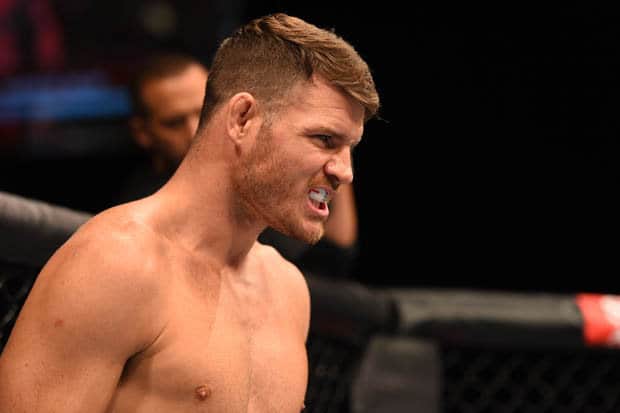 Michael Bisping
Sure, Bisping may be one of the UFC's darlings when it comes to fighters-turned-analysts, but before he was breaking down tape with Kenny Florian, the Brit was doing what he does best – causing trouble.
Bisping has had some memorable rivalries in his tenure but perhaps none more embarrassing than the beef with Jorge Rivera.
UFC 127 featured these two middleweight fighters in a grudge match. Bisping defeated Rivera in the second round via TKO due to punches, but it was the actions of the Brit after the fight that people are still talking about today.
After finishing off Rivera, Bisping ran over to his foe's corner and taunted them with middle fingers, swear words, and even spat on Rivera's coach. Not exactly the actions of a "Sir."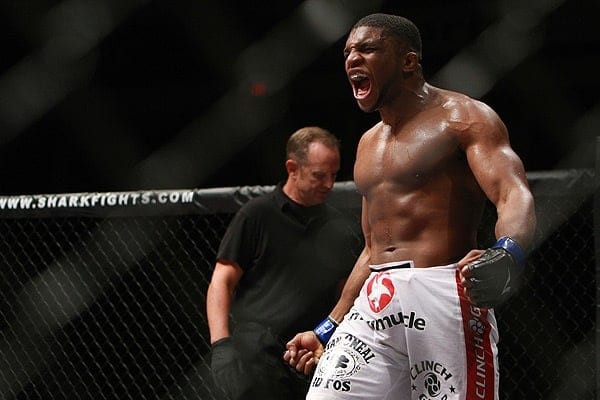 Paul Daley
Another Brit makes the list in Paul "Semtex" Daley.
If you have followed the sport of MMA for the last decade or so then you are familiar with Daley and his brand of fighting. But before he was knocking out the likes of Lorenz Larkin and being held down by Jon Fitch, Daley was laying waste to UFC welterweights one at a time.
Josh Koscheck and Daley would settle their score at UFC 113 but 15 minutes would not be enough for Daley. Koscheck dominated Daley for the majority of the fight, flustering and aggravating the Brit in the process. This would lead Daley to take a swing at Koscheck after the final bell had sounded.
The punch did not land flush, and referee Dan Miragliotta was there to shove Daley aside, but the damage had already been done.
Daley's actions would cause UFC president Dana White to ban 'Semtex' from ever again competing inside the Octagon.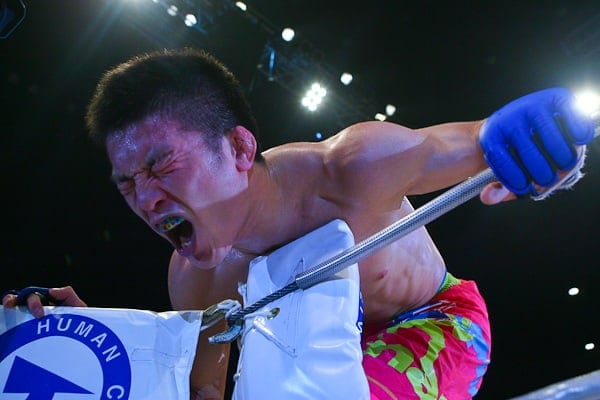 Shinya Aoki
If you consider yourself an MMA connoisseur, then you should be familiar with "Tobikan Judan" Shinya Aoki.
Aoki has been blazing the Japanese MMA trail since the early 2000's. With well over 50 fights on his resume, many of which ended in unbelievable fashion, Aoki is a polarizing figure in an otherwise conservative country.
Dynamite 2009 would be the stage on which Aoki would have his most memorable post-fight theatrics. Aoki defeated Mizuto Hirota via hammerlock that snapped Hirota's arm, but that alone doesn't constitute a post-fight meltdown. It was what Aoki did next that earned him a spot on this list.
After breaking Hirota's arm, Aoki stood right over his fallen foe and gave him the middle finger as he shouted obscenities at Hirota's half-unconscious body.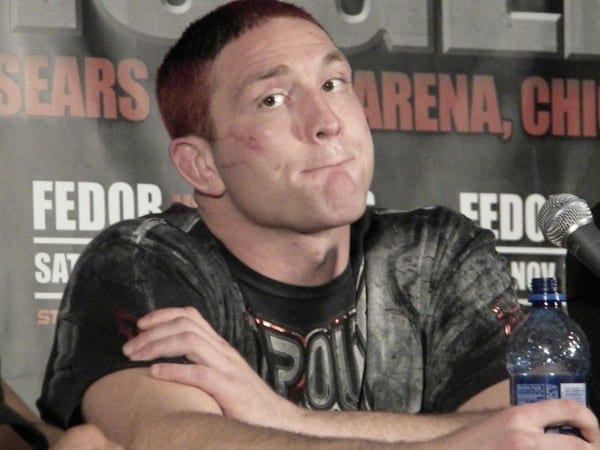 Jason Miller
Who can forget the nightmare that was Strikeforce Nashville?
What was supposed to be MMA's big network TV debut quickly turned into a disaster. Jake Shields defeated Dan Henderson in the main event but what transpired after during the post-fight interview was the real attraction.
Jason Miller would make his way to the center of the cage during Sheilds interview. Miller could be heard asking Shields for his rematch, but Shields' teammates including the Diaz brothers and Gilbert Melendez didn't take too kindly to "Mayhem's" interruption and a riot ensued.
The Strikeforce Nashville riot is most likely the reason why MMA took so long to get back on network TV.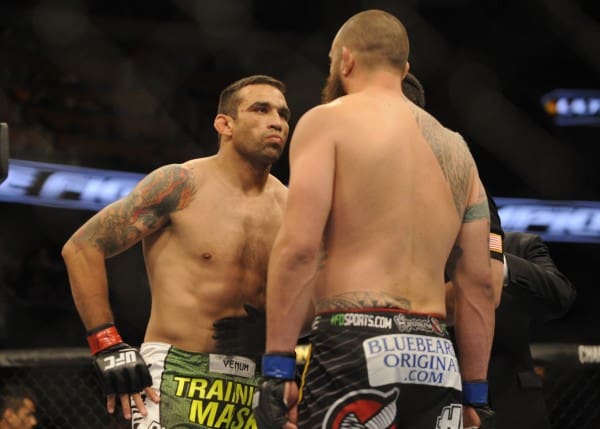 Fabricio Werdum
You might be scratching your head right now trying to figure out why Werdum is on this list. Well, it's not because of the Colby Covington boomerang incident, I can assure you.
Werdum makes the list for what transpired in the Octagon after his win over Travis Browne at UFC 203. This would mark the second time in as many years that the Brazilian bested the American, thus adding to the frustration of Browne's beleaguered coach Edmond Tarverdyan.
As the fighters assumed the position for the decision to officially be read, Tarverdyan shouted at Werdum. What he said is not exactly known, but his words incensed the Brazilian enough to where he attempted to hit Tarverdyan with a front kick. Predictably, chaos ensued from there.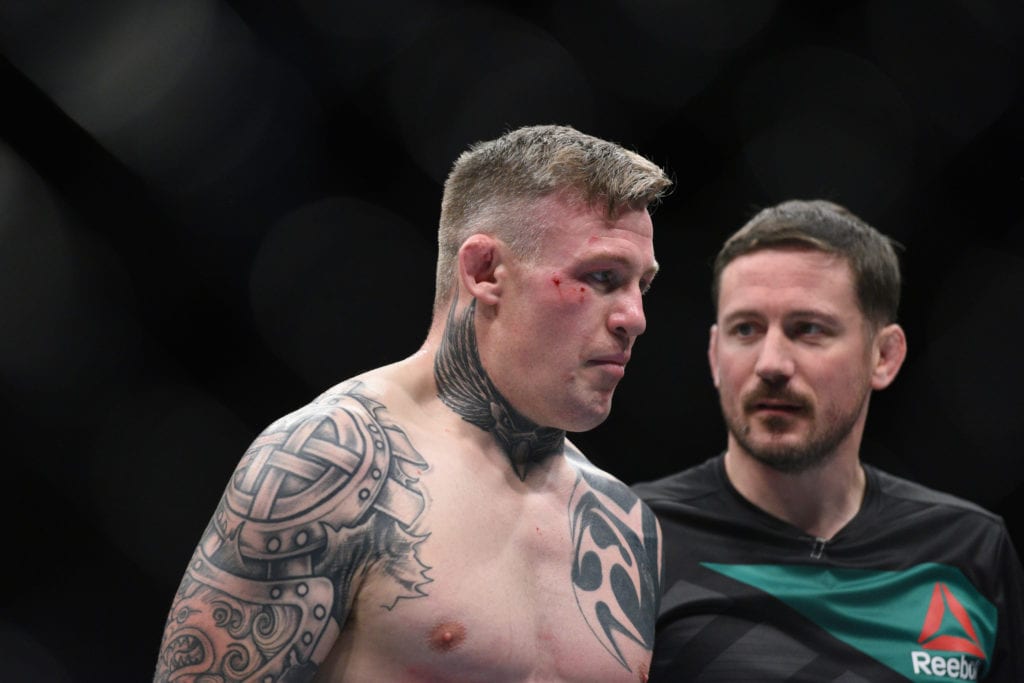 Charlie Ward & Conor McGregor
Charlie Ward makes this list with a little help from his friend and teammate Conor McGregor.
After being released from the UFC, Ward found a home in Bellator MMA. It didn't take long for Ward to have his first official fight for the Viacom-owned promotion, making his debut just three months later at Bellator 187 in Dublin, Ireland.
Ward earned a TKO victory over John Redmond with one second left in the opening round.
But it was difficult to tell what exactly was transpiring in the cage afterward. Shortly after Ward knocked down Redmond a man in a dark hooded sweatshirt stormed the cage and tackled Ward. It took a few moments for everyone to realize that the man in the sweatshirt was Conor McGregor.
Referee Marc Goddard didn't care for the actions of McGregor and ejected him cageside. That didn't deter MMA's biggest star from doing whatever he wanted, however, as he jumped on the cage like the madman he was following his payday with Floyd Mayweather.
To top it off, he slapped the security guard who told him to get down to cap off what was legitimately one of the biggest post-fight meltdowns in MMA history.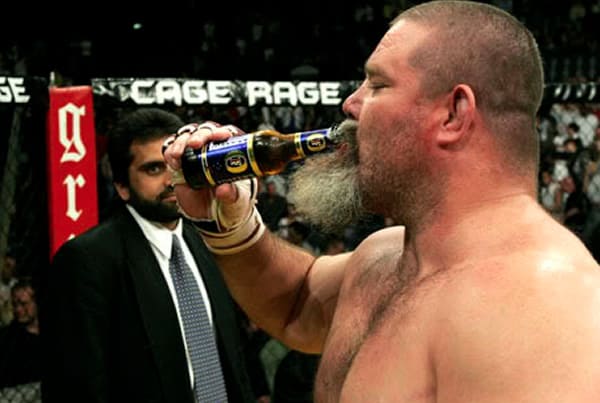 Tank Abbott
OK, maybe Brock Lesnar has some competition for the title of the meanest fighter in MMA history in Tank Abbott.
Billed as a pit fighter who benched pressed over 600 pounds and had over 200 street fights, Abbott was tailor-made for combat sports. He had the look of a badass biker and the attitude to back it up, but this was no act for Abbott. He loved being the bad guy.
Tank made his debut at UFC 6. He competed three times on that night, but it only took him 20 seconds to knock out John Matua in his first bout. What Abbott did next earned him a spot on this list.
As his opponent lay on the canvas with his eyes rolled in the back of his head and the doctors hovering over him, Abbott would mock Matua's convulsions and let out a sinister laugh, thus setting the stage for one of the meanest men the sport has ever seen.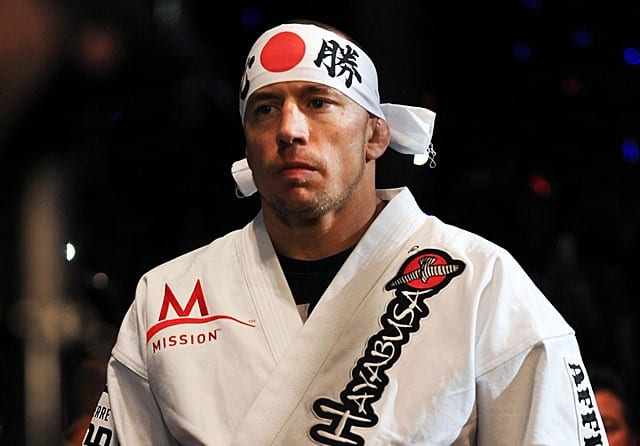 Georges St-Pierre
George St-Pierre closes out our list of the 10 biggest post fight meltdowns, and I'm willing to bet you have no clue as to why.
After defeating Sean Sherk at UFC 56, GSP took to the microphone and begged and pleaded with the UFC brass for a title shot. St. Pierre going so far as to get on his knees and say "€œPlease, I want that belt so bad,"€ then he said, "€œGive it to me please."
GSP's pleading for a title shot was uncomfortable even by today's MMA standards of calling out your next fight.
Even though I believe GSP had a bit of a mental breakdown, that point is largely lost because he has gone on to become the greatest welterweight champion of all-time.