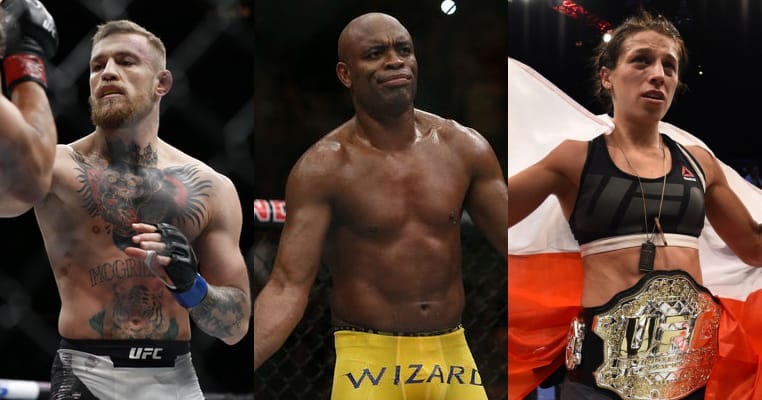 Since MMA really started evolving in the mid-2000's, we've seen a number of base styles emerge. Arguably the most 'fan pleasing' of the many arts involved is striking. When looking at the best strikers in the UFC right now, it's important to try to consider all aspects of the stand up game. In the end though, it will largely come down to opinion. Although fighter 'A' might have more significant strikes than fighter 'B,' knockouts, accuracy or other factors will have fans split, mostly on personal perspective.
For the purposes of debate, we've rounded up the stats for some of the best strikers in the UFC right now. Have a look at their numbers, then leave your vote in the poll.
So let's dive into one of the talked-about arguments in the UFC. Who is the best striker in the UFC right now?
SLpM – Significant Strikes Landed per Minute
Str. Acc. – Significant Striking Accuracy
SApM – Significant Strikes Absorbed per Minute
Str. Def. – Significant Strike Defence (the % of opponents strikes that did not land)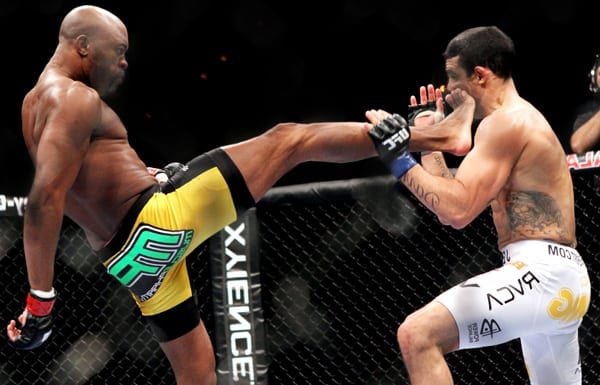 Anderson Silva
Overall Record: 33-8 (1 NC) 20 KO's
Striking style: counterstriker, Muay Thai, Taekwondo, unpredictable, dangerous kicks/clinch strikes
SLpM: 3.11
Str. Acc.: 63%
SApM: 1.80
Str. Def: 63%
Currently holding the record for most knockdowns in UFC history at 18, 'The Spider' is one of the most prolific strikers ever. Look no further than his devastation of Forrest Griffin, or the pictured front kick KO of Vitor Belfort for evidence, this guy can really strike. Although he lacks the sheer power of an Anthony Johnson, Silva's imaginative and unpredictable form of counterstriking has been a beauty to behold for many years. Silva's 11 knockouts are the second most in UFC history, and his eight at middleweight is still unmatched.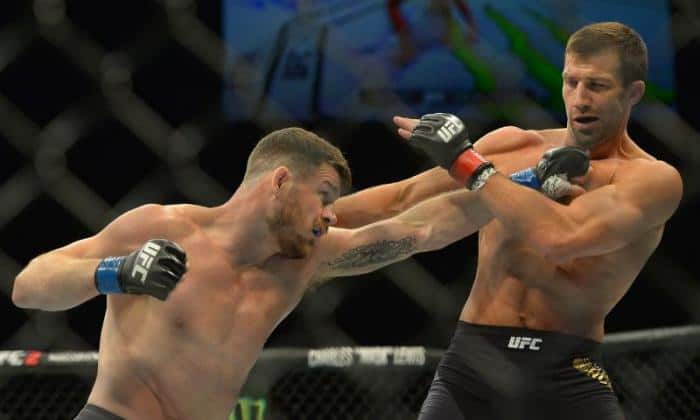 Michael Bisping
Overall record: 30-7 (16 KO)
Striking style: Volume striker, pressure fighter, high work rate, clinch work
SLpM: 4.44
Str. Acc.: 38%
SApM: 2.63
Str. Def: 66%
Against Luke Rockhold we saw years of refinement and improvement in Michael Bisping's striking. The current UFC middleweight champion has a gas tank like no other, and wears his opponents down with a ridiculous work rate. With 1533 significant strikes landed, 'The Count' is the record leader in that department.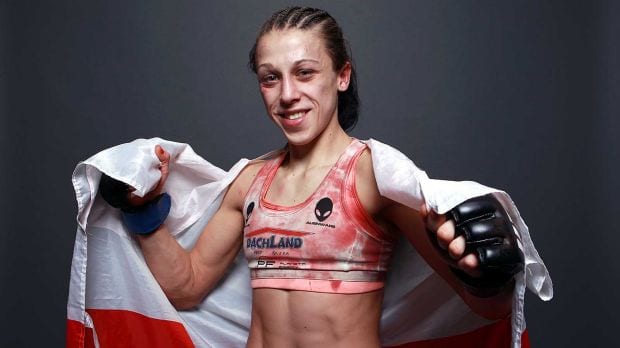 Joanna Jedrzejczyk
Overall record: 13-0 (4 KO)
Striking style: Muay Thai specialist, technical, volume striker, elbows
SLpM: 6.45
Str. Acc.: 47%
SApM: 2.25
Str. Def: 69%
UFC women's strawweight Joanna Jedrzejczyk is truly the Michael Jordan (thanks Goldie) of female strikers. Her technical form has critics calling her the best striker in all the UFC, let alone in the women's rankings. Displaying supremacy and killer instinct at UFC 185, 'JJ' unleashed her art of eight limbs all over Carla Esparza's face. Her 10 titles in Muay Thai translate perfectly to MMA, so is she the best striker in your opinion?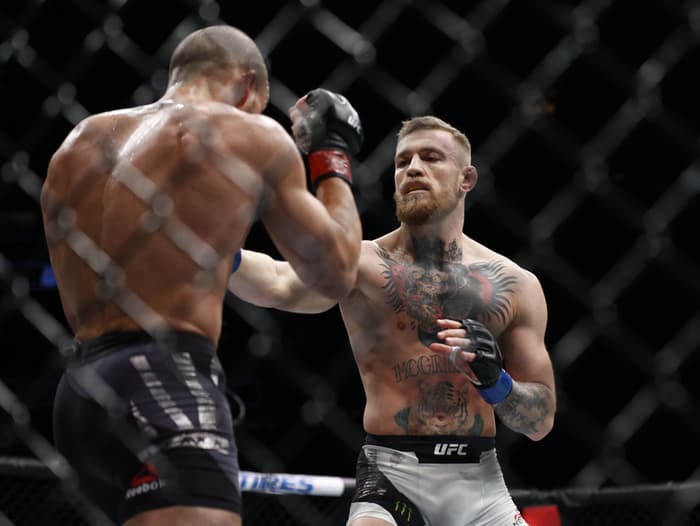 Conor McGregor
Overall record: 21-3 (18 KO)
Striking style: Counterstriker, smooth, power left hand, unorthodox
SLpM: 5.82
Str. Acc.: 47%
SApM: 4.55
Str. Def: 57%
As well as being very easy on the eye, Conor McGregor's counterstriking is honed to perfection. On show against Eddie Alvarez at UFC 205 was an arsenal of striking offense, and a clinic in defense with movement. He does absorb a lot of strikes, but has a great chin to deal with them too. McGregor's six knockouts at featherweight are the most in the division's history, and he has the fastest title fight KO ever at 13 seconds.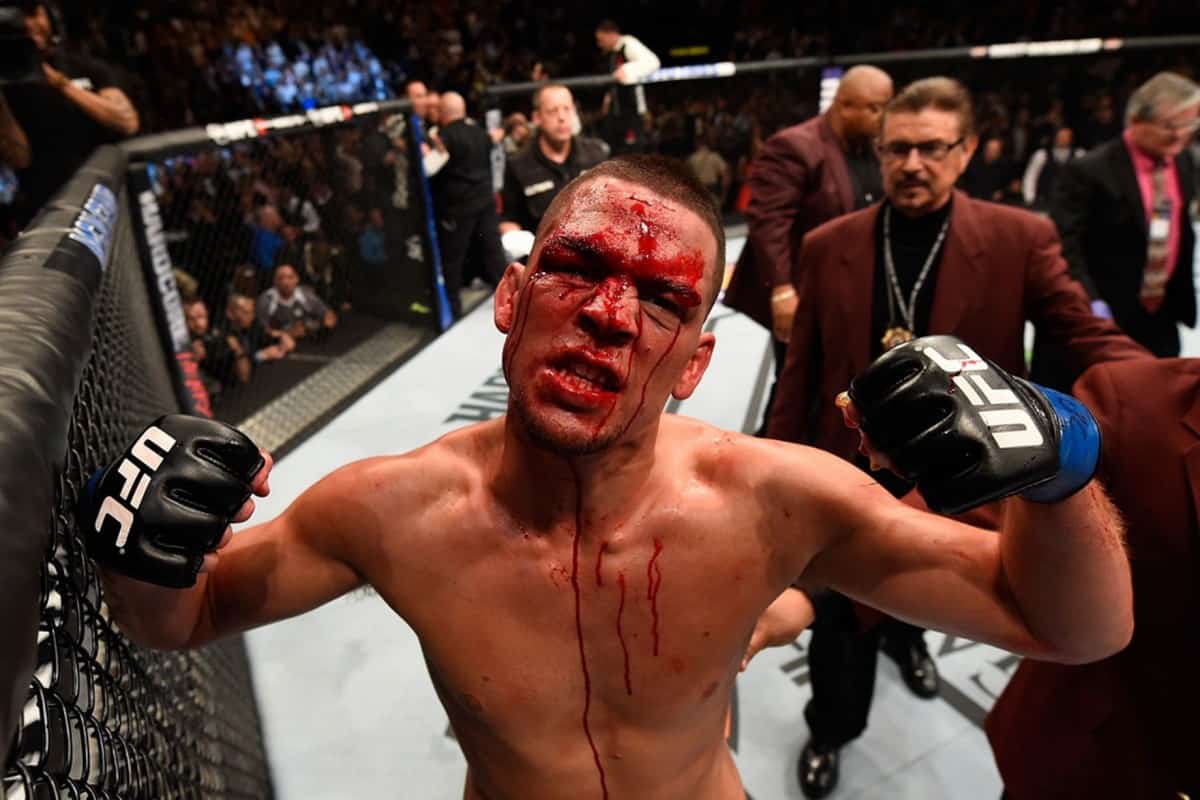 Nate Diaz
Overall record: 19-11 (4 KO)
Striking style: Boxer, slickster, volume striker, pressure
SLpM: 4.64
Str. Acc.: 44%
SApM: 3.69
Str. Def: 54%
Although he may not possess the raw KO power in his hands, Nate Diaz has great boxing. His 1926 total strikes landed are the most in UFC history, and Diaz ranks third for most significant strikes landed ever. Check out his master class against Michael Johnson in 2015, or his absolute destruction of Gray Maynard for a prime example of how well Nate can box. Also, the Stockton slap cannot be ignored.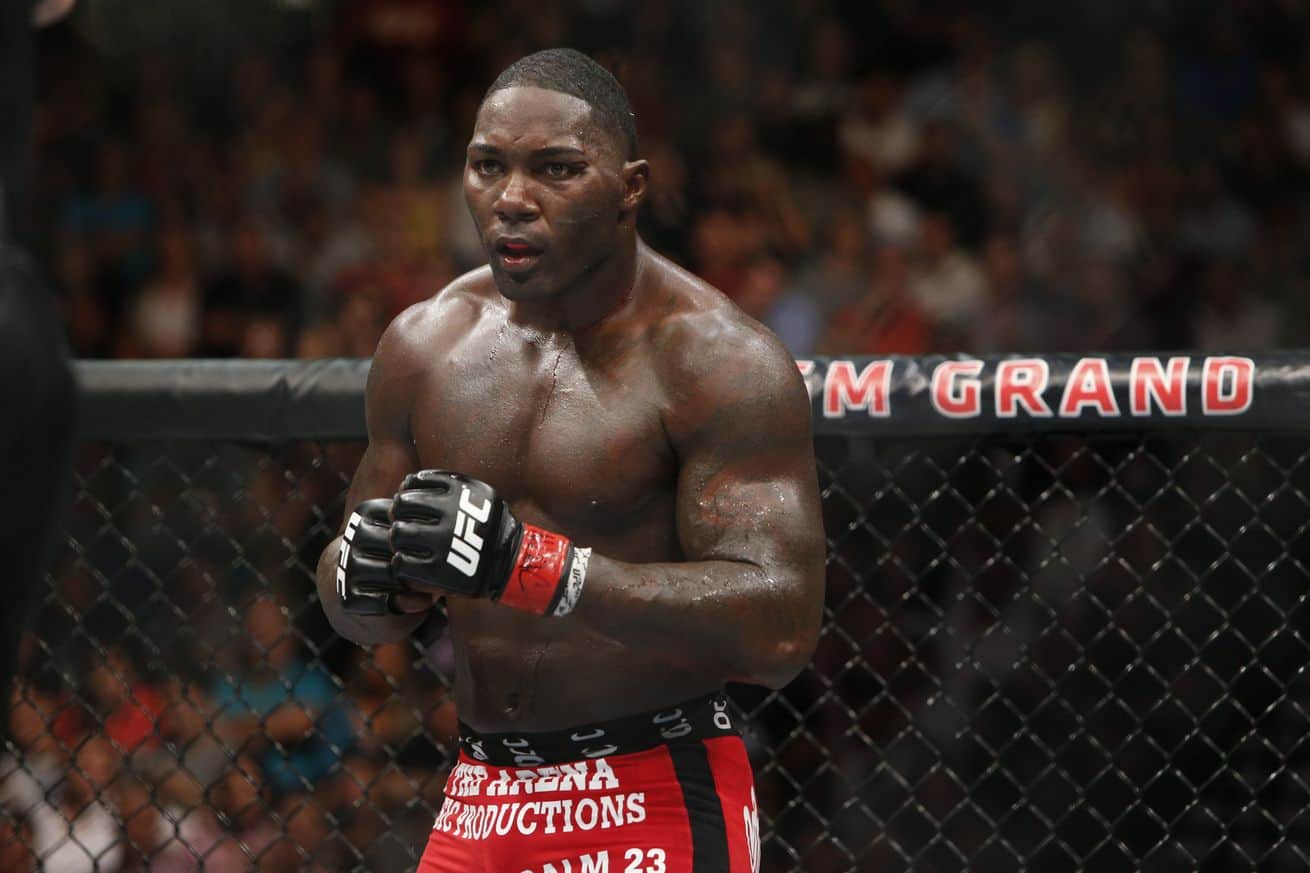 Anthony Johnson
Overall record: 22-5 (16 KO)

Striking style: Power puncher, one-punch knockouts, kicks
SLpM: 3.30
Str. Acc.: 46%
SApM: 1.65
Str. Def: 64%
Johnson is a truly scary striker. When he knocks fighters out, they go to sleep, and it happens often. Currently riding a three-fight win streak all by clean KO, 'Rumble' has the third-most knockdowns in UFC history at 14. Due to the fact he normally puts people to sleep quickly, Johnson's strike absorption rate is notably low.
With so much talent in the UFC right now, there's plenty of options to add to this discussion. Let us know in our poll, or have your say in the comments section!

Stats harvested from FightMetric.com