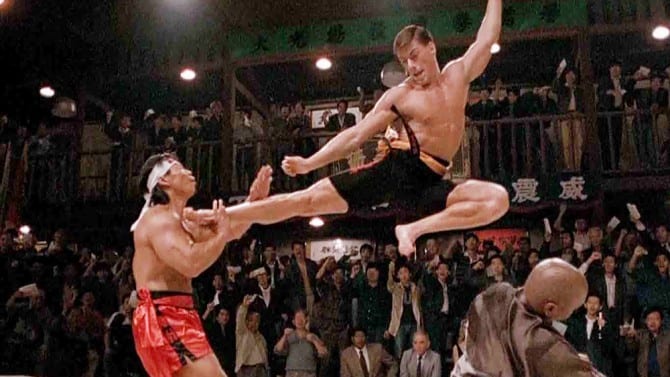 We know that MMA video posts aren't the most popular, but there's no need to be a bitch about it Joe….
A rare weekend without major MMA events is coming up, meaning the news train has come to a relative stand still for the moment. So what are we to do? Well, firstly you can try and get a real hobby….Ok, so that may be too tough for some of us, so let's take a look at what the MMA videos of the week can do for us…..
Firstly is the UFC rankings update video for the week of October 6th 2014, with Hall of Famer Forrest Griffin, courtesy of UFC.com:
For those of you that think that mixed martial arts started at UFC 1, think again. Check out this rare footage of a 1981 freestyle combat tournament, and remember your favorite Jean Claude Van Damme film….featuring UFC old school veteran and Karate champion Ron Van Clief
This next one is an oldie, but most certainly a goldie. Check out one of my favorite training videos, featuring a ton of cool fight footage from Pride FC:
UFC Presents Chris Weidman is a 45-minute documentary about the UFC middleweight champion. "The All-American" is profiled pretty well in this deep digging showcase, which I'm surprised had flown under my radar:

Thanks for joining us for the MMA Video Show, see you next time!