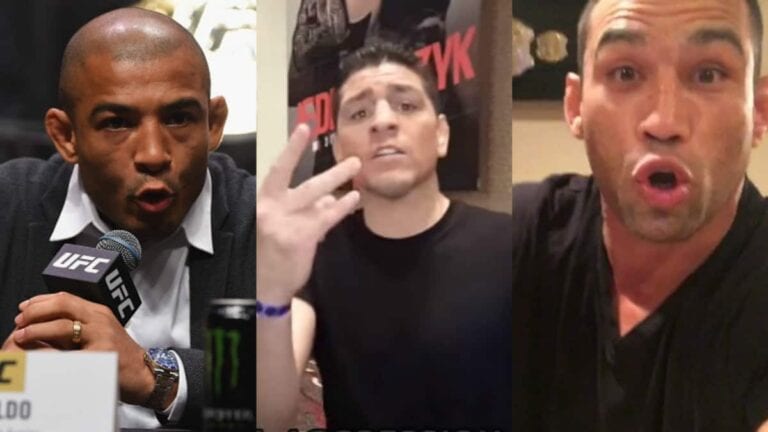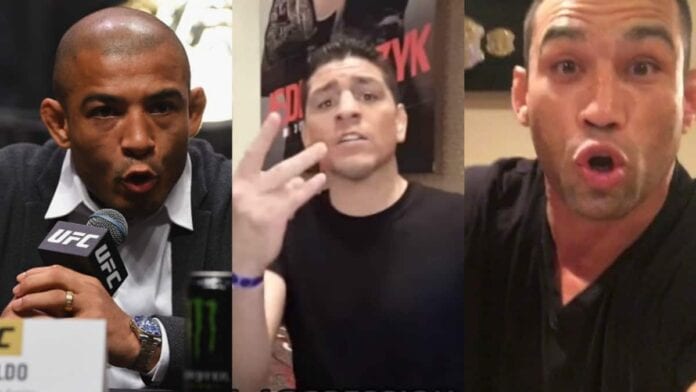 Nick Diaz wasn't in the octagon with Nate Diaz's corner men tonight, but he watched keenly as his younger brother trounced Conor McGregor. Also Werdum calls McGregor a prostitute…
The madness of UFC 196 is still just settling in, as we saw one champion dethroned in epic fashion, and another beaten in a division he put on 25 pounds to fight in. First up, the meat on the bone, Conor McGregor vs. Nate Diaz. The main event in Las Vegas, Nevada did not disappoint, as the two trash talking welterweights put it on the line in a two-round thriller. In the first round at least, it looked as though McGregor's striking was on point, but perhaps he got overconfident coming in to the second frame.
Diaz began landing with regularity in the second round, and McGregor's legs locked out from a big left hand. All of a sudden, the confidence sunk out of 'The Notorious,' and it was replaced with panic as the fight went to the mat. Diaz quickly snaked his way to the full mount where McGregor tried to shrimp escape. Forgetting to tie up the leg of Diaz with his own, he gave up his back to the Brazilian Jiu Jitsu black belt after eating some ground and pound, it was as good as over from that moment.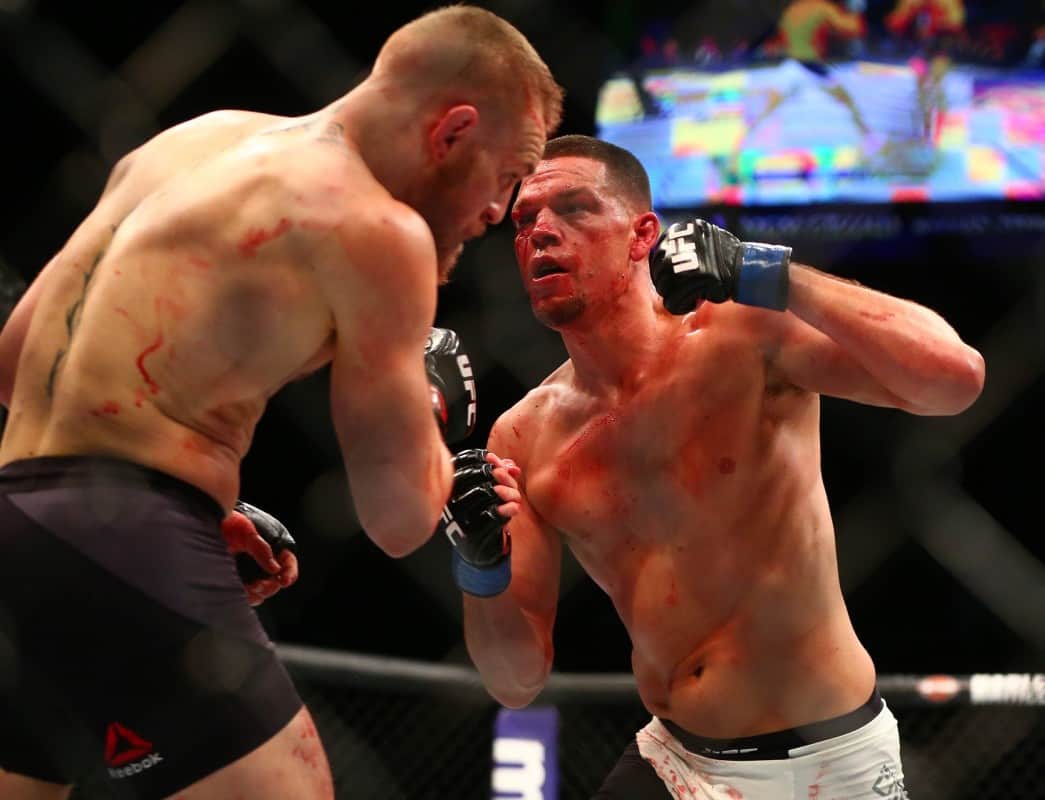 The rear naked choke locked up, and before going to sleep like Holly Holm did in the main event, McGregor chose to tap out. The 209 rejoiced, including Nate's older brother Nick Diaz, who's hilarious reaction was captured by Karyn Bryant of MMA Heat, check it out:

Stockton Motherf*ckers!
But Nick Diaz wasn't the only UFC fighter reacting to McGregor vs Diaz and Tate vs. Holm, as you'll see on the next page.
continue to see jose aldo and fabricio werdum trolling conor mcgregor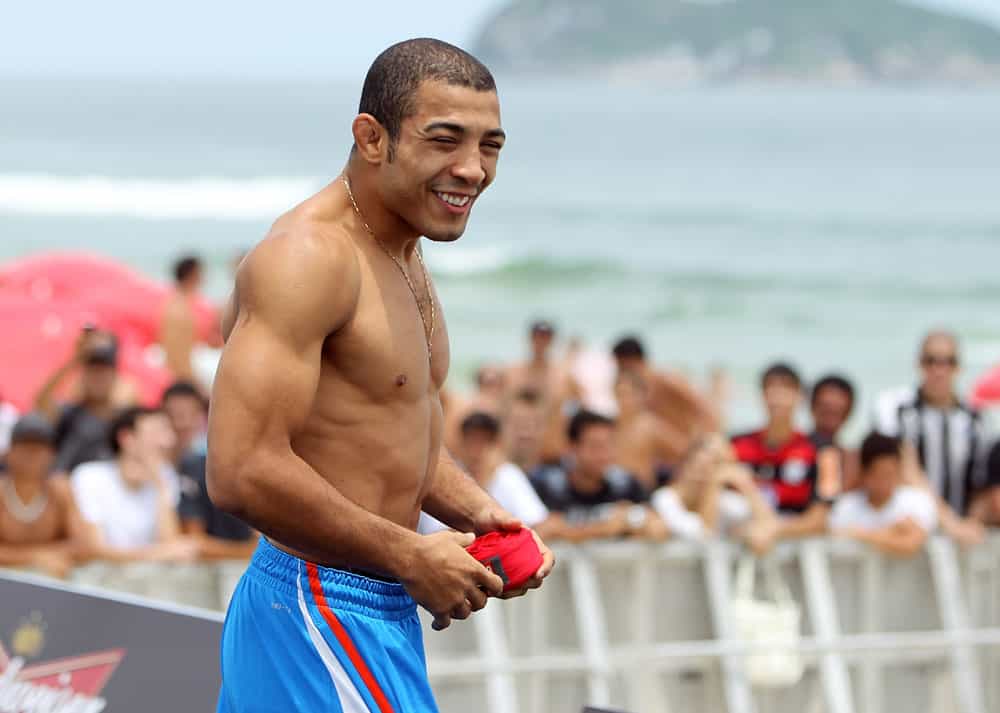 UFC featherweight champion Jose Aldo is a man that has a constant beef with Conor McGregor. Not only did the Irishman starch the Brazilian for the belt when they fought at UFC 194, but McGregor has trashed Aldo's friends Fabricio Werdum and Rafael dos Anjos, as well as speaking very ill of Brazil as a nation. Here's what happened between McGregor and Aldo after UFC 196 last night:
See ya at #UFC200, @TheNotoriousMMA. Your fairy tale is over. You got nowhere to run now. Time to a rematch, pussy. pic.twitter.com/67fmic8qxG

— Jose Aldo Junior (@josealdojunior) 6 March 2016

And this was McGregor's response, courtesy of Yahoo Sports:
"That's the sign of a loser," McGregor said. "That's the sign of a runner-up. That's not the sign of a champion. It's hard not to give [Jose] Aldo another go," McGregor said. "He was 10 years undefeated. But again, he pulls out a lot; he doesn't show up. Frankie [Edgar] at least gets in there and competes. I don't know. I'll keep my ear to the ground and see who the fans want to see the most,"
So who else had something to say? Well, the rivalry between Conor McGregor and Fabricio Werdum may have been an unlikely one, but the UFC heavyweight champion was quick to troll the heck out of 'The Notorious' following his first UFC loss.
continue after the jump for werdum's reaction