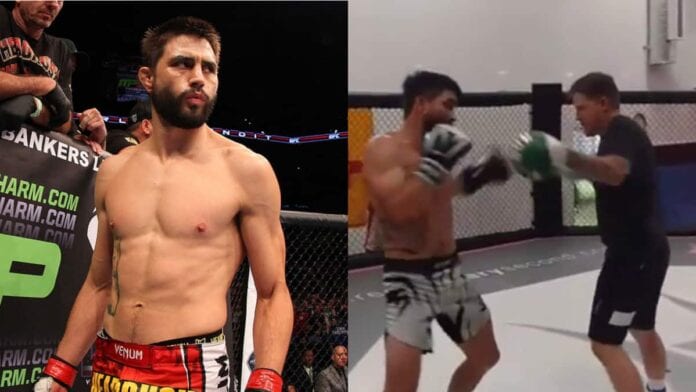 Former UFC interim welterweight champion Carlos Condit has a reputation for being an incredibly durable, exciting, high level athlete. Fighting out of Greg Jackson's Albuquerque training facility in New mexico, the aptly named 'Natural Born Killer' has an immense cardio vascular capacity and mixes a unique style of striking and footwork as his primary offensive game.
After his UFC 143 interim title tilt against Nick Diaz, there was some criticism from viewers who later blasted 'NBK' as a 'point fighter.' To put things in perspective, Condit has 30 professional mixed martial arts wins, only two of which come by decision. From his 12 UFC bouts the former WEC welterweight champion has won seven 'fight night' bonuses, his promotional record stands at 8-4.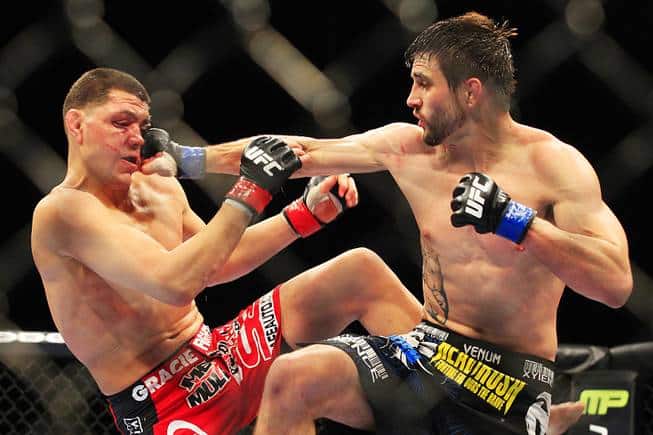 Condit has been out of action for six months now. He last fought in a gruelling five round affair against the champ Robbie Lawler at UFC 195, in a bout that was scored a split decision win for 'Ruthless.' Many fans and media members disputed the narrow decision, feeling Condit had landed enough volume to earn the victory and the championship belt, and for a while there was the possibility of an immediate rematch.
Lawler, who's also not fought since their classic burner in January, has now been paired with Tyron Woodley for UFC 201 on July 30. Speculation on Condit's possible retirement has swirled since that fight with 'Ruthless' and the former interim boss has remained pretty quiet lately.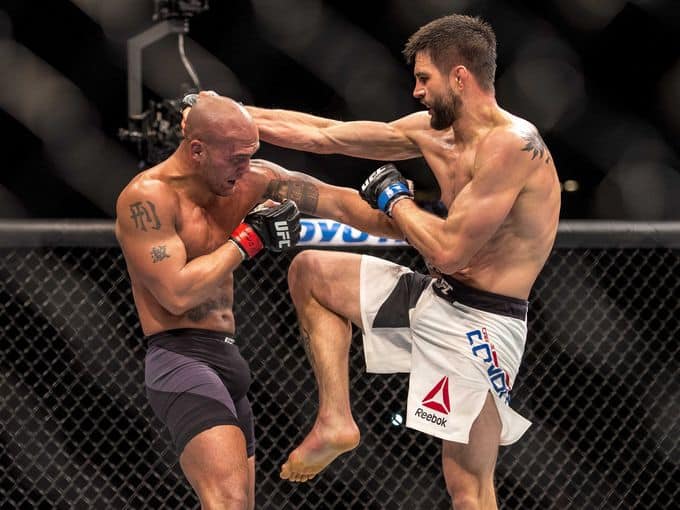 Until today that is, as Carlos Condit gives a hint at his possible final fight for the UFC. It would certainly be a joy to see 'The Natural Born Killer' fight again, and fans are rallying for a rematch with Nick Diaz since the following video was released.
Skip to page 2 for the videos of Carlos Condit lighting up the pads and teasing his return…
continue…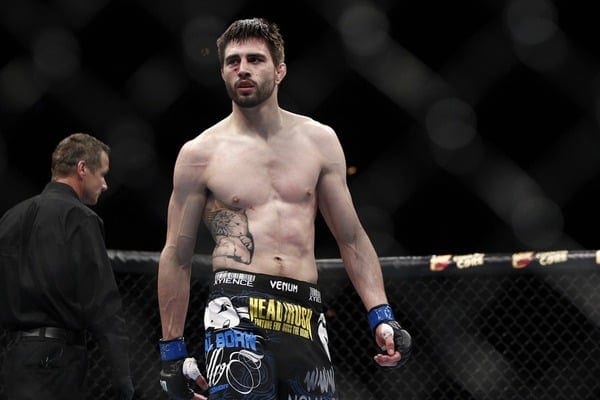 Here's Carlos Condit working some slick combos on the pads at Jackson-Wink in New Mexico. Note his message of 'One more' to fans which has led to a ton of fight requests, mainly fo a rematch with Nick Diaz:
https://www.instagram.com/p/BGnxzjQMMfv/?taken-by=carlos_condit
https://www.instagram.com/p/BGnsFh_sMUT/?taken-by=carlos_condit