Valentina Shevchenko unimpressed by Erin Blanchfield's submission of Jessica Andrade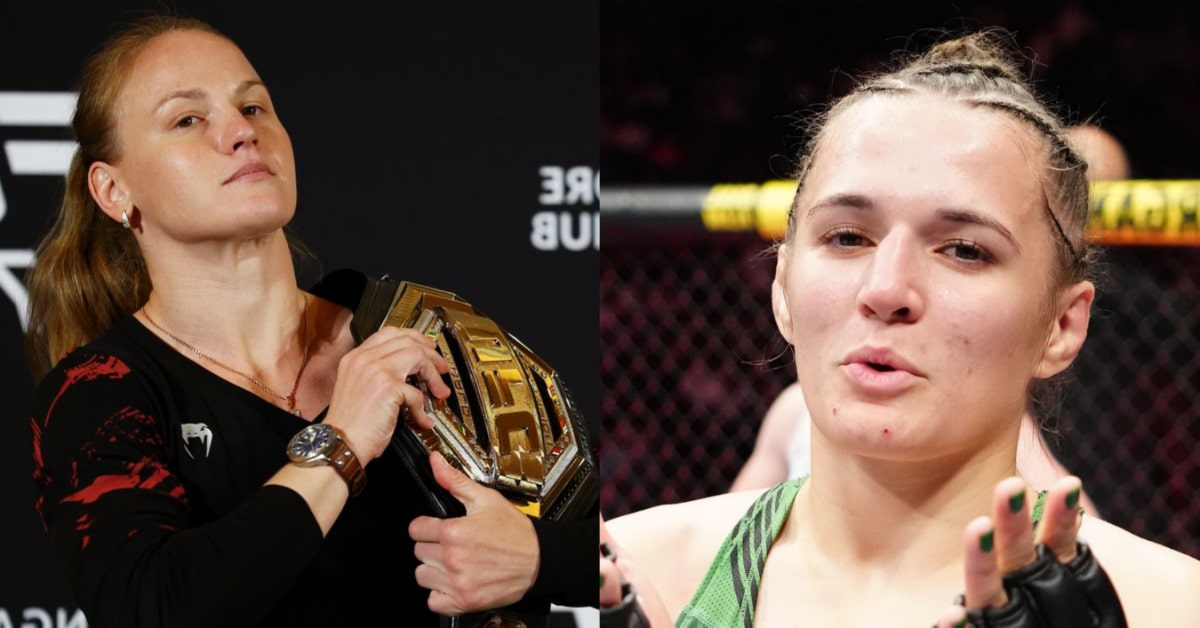 Valentina Shevchenko isn't concerning herself with the potential threat that Erin Blanchfield presents just yet.
On February, 18, Blanchfield scored the biggest win of her UFC career, besting former UFC strawweight champion Jessica Andrade via submission in their Fight Night main event. The win thrust 'Cold Blooded' into the No. 3 spot in the flyweight rankings and could put her one win away from a UFC title opportunity. Extending her undefeated run to 5-0 inside the Octagon, Blanchfield has looked increasingly impressive, earning submissions in her last three bouts.
Looking to seize the moment after her impressive showing against Andrade, Blanchfield called out the reigning UFC flyweight titleholder, Valentina Shevchenko. Sharing her thoughts on Blanchfield's recent rise up the rankings and subsequent callout, Shevchenko was little more than amused, suggesting 'Cold Blooded' has a long way to go before she can start lobbying for a title opportunity.
"It's fun to see these young athletes speak out," says Valentina Shevchenko, responding to Blanchfield's callout. "She has five fights experience [in the UFC]. That's nothing. That's not traveling to other countries or competing against their best. I remember Maycee Barber, she said something similar about beating everyone and becoming champion. But once a person deals with struggles, it can either break them or build their confidence. Let's not forget that Jéssica took the fight on one week's notice. She beat her, but was that Jéssica's best? Doubtful." (h/t Sports Illustrated)
Valentina Shevchenko is Focused on Self Improvement and Her Next Challenger
Shevchenko continued, "I have no time for anything else but training and hard sparring. I'm celebrating 30 years as a martial artist. I have a true dedication to the art. When I am true to martial arts, I am true to myself… I'm a complete martial artist. I don't rely on one technique. I have high expectations and I cannot disappoint myself. But it all starts with me controlling my own thoughts. I always remain strong, and I am always pushing myself to be better. There are still a lot of ways for me to be better."
Currently, Valentina Shevchenko is focused on her title defense this Saturday night against Alexa Grasso. The pair co-headline UFC 285 which will feature the highly anticipated return of light heavyweight GOAT Jon 'Bones' Jones.
Defeating Joanna Jędrzejczyk in 2018 to capture the flyweight championship, Valentina Shevchenko has successfully defended her crown seven times. Looking to keep her from adding an eighth successful defense to her resume will be streaking contender Alexa Grasso. Fighting out of Guadalajara, Mexico, Grasso earned her spot in Saturday's co-main event earning four-straight wins against Ji Yeon Kim, Maycee Barber, Joanne Wood, and Viviane Araujo.